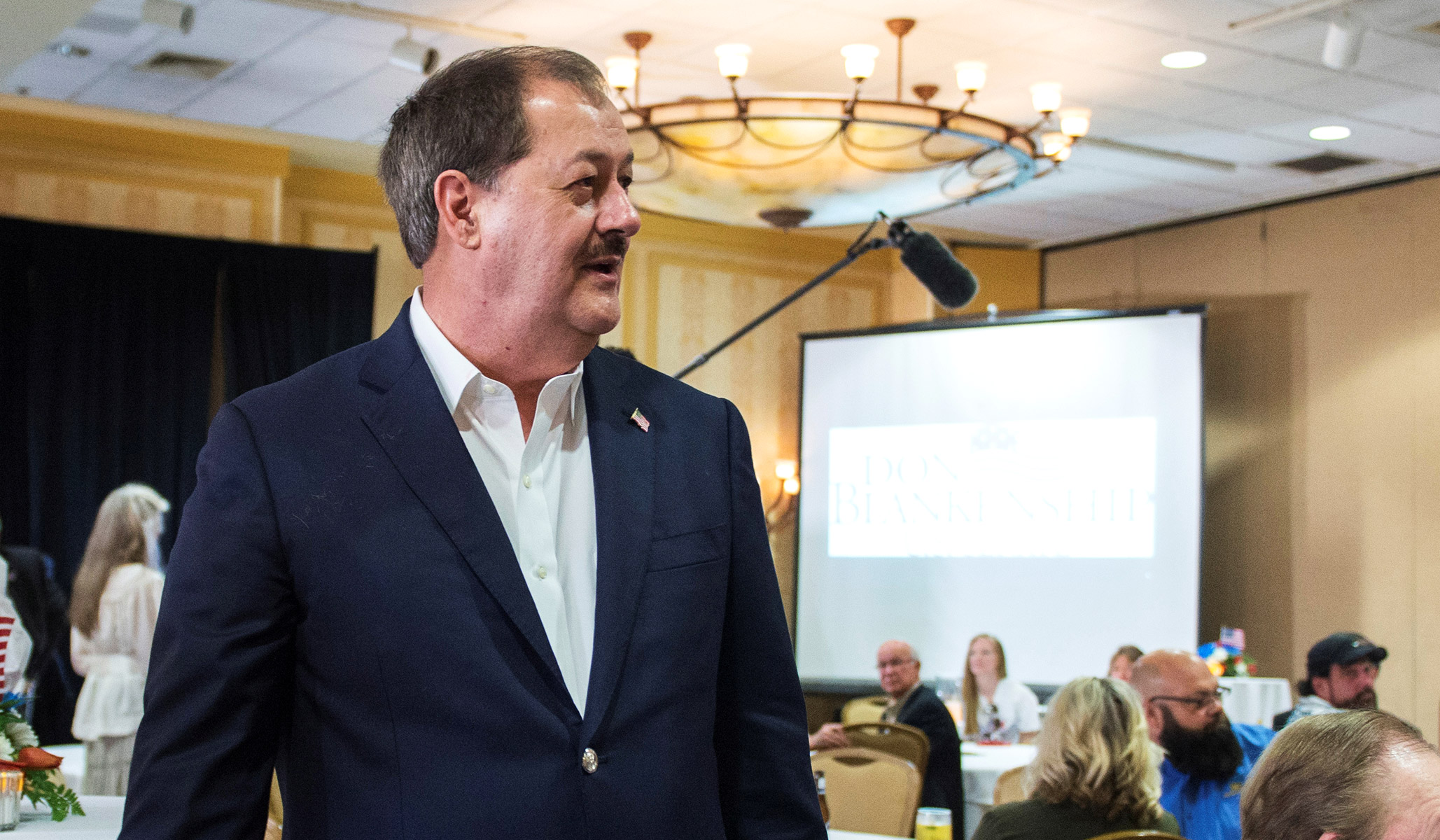 Don Blankenship, the former coal magnate and convict, conceded defeat late Tuesday night after it became clear his bid for the Republican Senate nomination in West Virginia would fall short.
Blankenship, who was imprisoned for maintaining unsafe conditions after 29 men were killed in one of his mines, is expected to finish third in the race behind Rep. Evan Jenkins and Attorney General Patrick Morrisey, who is projected to win and take on Democratic Sen. Joe Manchin.
"We are conceding the election," Blankenship said. "It didn't work out."
President Trump, who won West Virginia by 42 points, cautioned Republicans against voting for Blankenship Monday, suggesting he would not be a viable candidate in a general election.
"To the great people of West Virginia we have, together, a really great chance to keep making a big difference," Trump tweeted."Problem is, Don Blankenship, currently running for Senate, can't win the General Election in your State…No way! Remember Alabama. Vote Rep. Jenkins or A.G. Morrisey!"
Blankenship said Tuesday night that he believed Trump's rebuke likely cost him voters.
Media interest in Blankenship's campaign increased dramatically last week after he launched a series of attack ads targeting Majority Leader Mitch McConnell and his wife, Transportation Secretary Elaine Chao. The ads described McConnell's family as a "China family" and dubbed him "Cocaine Mitch," in reference to the discovery of 90 pounds of cocaine on a ship belonging to Chao's father's shipping business.
Key races in Indiana, Ohio and North Carolina were also decided Tuesday night.
Former state senator Mike Braun bested Luke Messer and Todd Rokita, both of whom are former high school classmates and gained notoriety for attacking each other in particularly harsh and personal terms during the race. Braun will take on Democratic Sen. Joe Donnelly in November.
Vice President Mike Pence's brother Greg won his GOP nomination for his district in Ohio while former Ohio attorney general Mike DeWine won the GOP gubernatorial nomination in his home state.
Send a tip to the news team at NR.