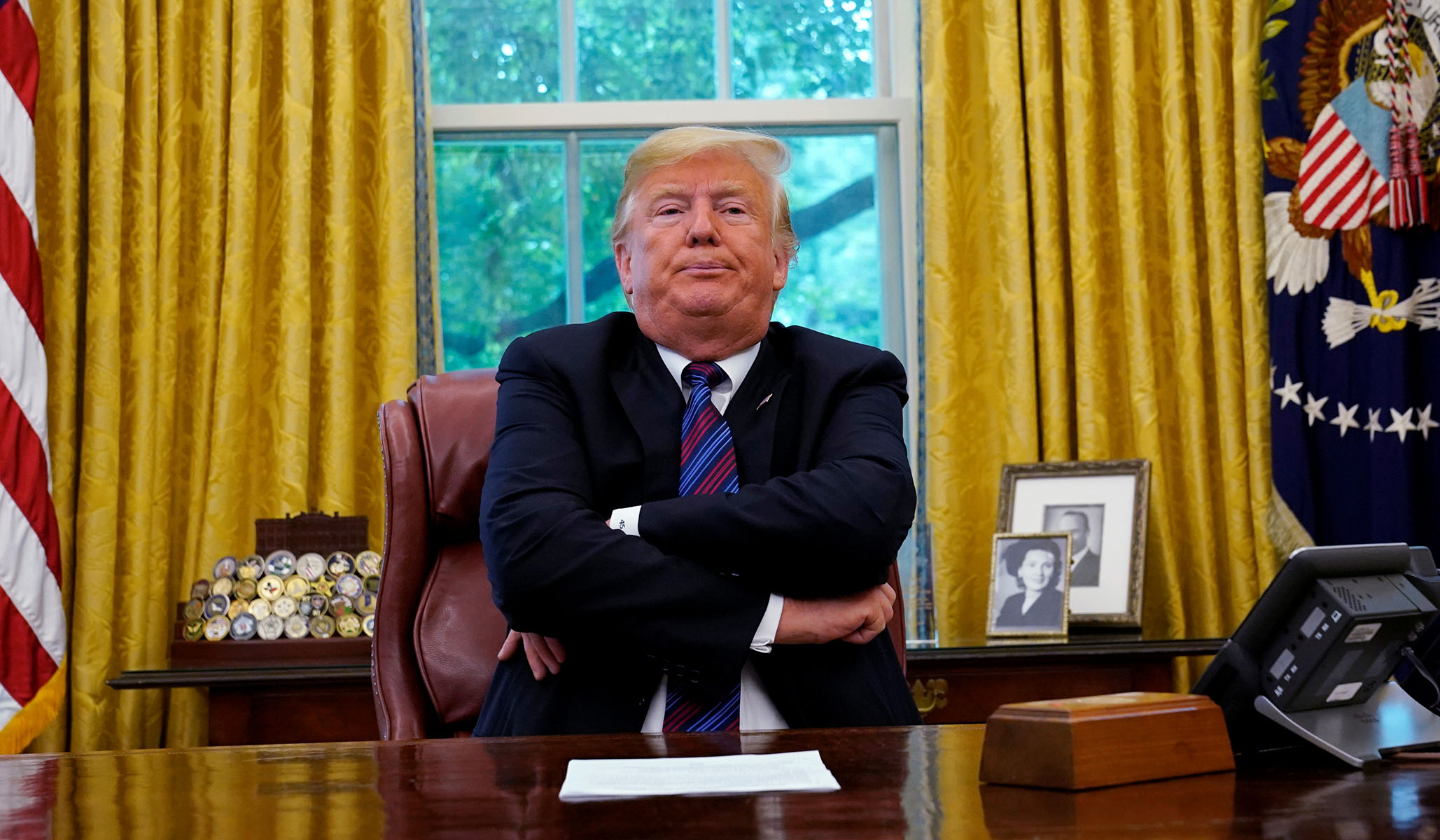 President Trump announced on Monday that his trade representatives have reached an "understanding" with Mexico that will likely lead to a complete renegotiation of the North American Free Trade Agreement (NAFTA).
Seated in the Oval Office, Trump was joined by Mexican president Enrique Peña Nieto, who called in for the announcement that the two countries have reached an "incredible deal for both parties."
Citing the "bad connotations" surrounding the moniker NAFTA, Trump said he would like the new deal to be referred to as the "United States-Mexico Trade Agreement," but stipulated that Canadian cooperation must still be secured.
Although Canada, the third party to NAFTA, has not participated in recent negotiations, Mexican and American officials are optimistic that their progress will spur Ottawa's participation. During the call, Peña Nieto speculated that a deal including all three parties could be announced as early as this week.
The preliminary "understanding" reached between Mexico and the U.S. largely pertains to the rules governing automobile manufacturing and distribution.
Under the newly renegotiated agreement, car companies would be required to manufacture at least 75 percent of an individual car's value in North America in order to qualify for zero tariffs — a 12.5 percent increase from the current NAFTA rules. The tentative agreement also requires that a predetermined proportion of the car is assembled by workers who earn at least $16 an hour, a Mexican concession that gives an advantage to Canadian and American workers.
On Monday morning, Trump teased progress in the months-long negotiations, tweeting shortly before the announcement: "Our relationship with Mexico is getting closer by the hour. Some really good people within both the new and old government, and all working closely together. . . . A big Trade Agreement with Mexico could be happening soon!"
IN THE NEWS: '[WATCH] Trade War Threatens U.S. Economy'
Send a tip to the news team at NR.