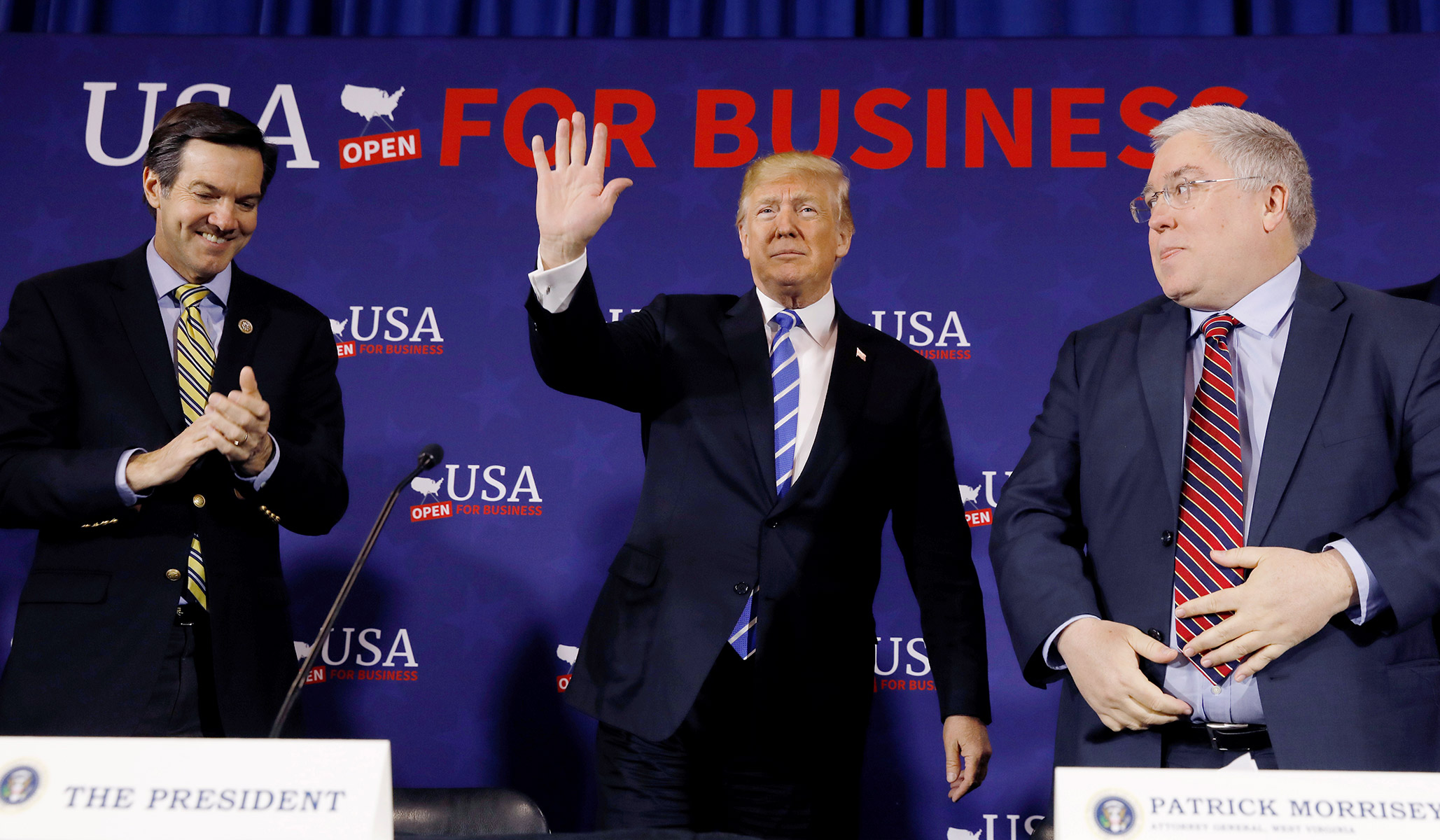 President Trump slammed the country's "weak" border laws, which he said let drugs and illegal-immigrant criminals across the border, at a West Virginia event intended to promote the GOP's tax-reform package Thursday.
"You're violating something very sacred. You're violating a border," Trump told the crowd at the event in White Sulphur Springs, W.V.
In wide-ranging remarks, the president also claimed, without elaborating, that women were raped as they traveled with a caravan of immigrants making its way North through Mexico this week, in remarks that echoed the most infamous lines of his 2015 presidential-campaign announcement at Trump Tower. He slammed the mayor of Oakland, California, saying she had committed "obstruction of justice" when she warned illegal immigrants of an upcoming ICE raid. And he stressed obliterating the El Salvadoran gang MS-13, which he said was "emblematic of evil" and accused of terrorizing towns across the country.
"I grew up in Long Island, right short of Long Island," he said. "These are great towns. I know every one of them. And they were taken over by thugs."
"They don't understand 'Oh, isn't he an intelligent young man? Isn't he wonderful, he studied so hard in school.' They only want tough. That's all they understand." Trump said of the gang members. "And these ICE guys are so much tougher than them."
"It's like literally it's a war, where your town or your city or your country has been liberated."
Gang deportations have spiked sharply under the Trump administration, and the president praised law enforcement for "getting them [undocumented gang members] out by the hundreds," before adding that he would like stricter border laws that prevent criminals from re-entering the U.S..
Send a tip to the news team at NR.