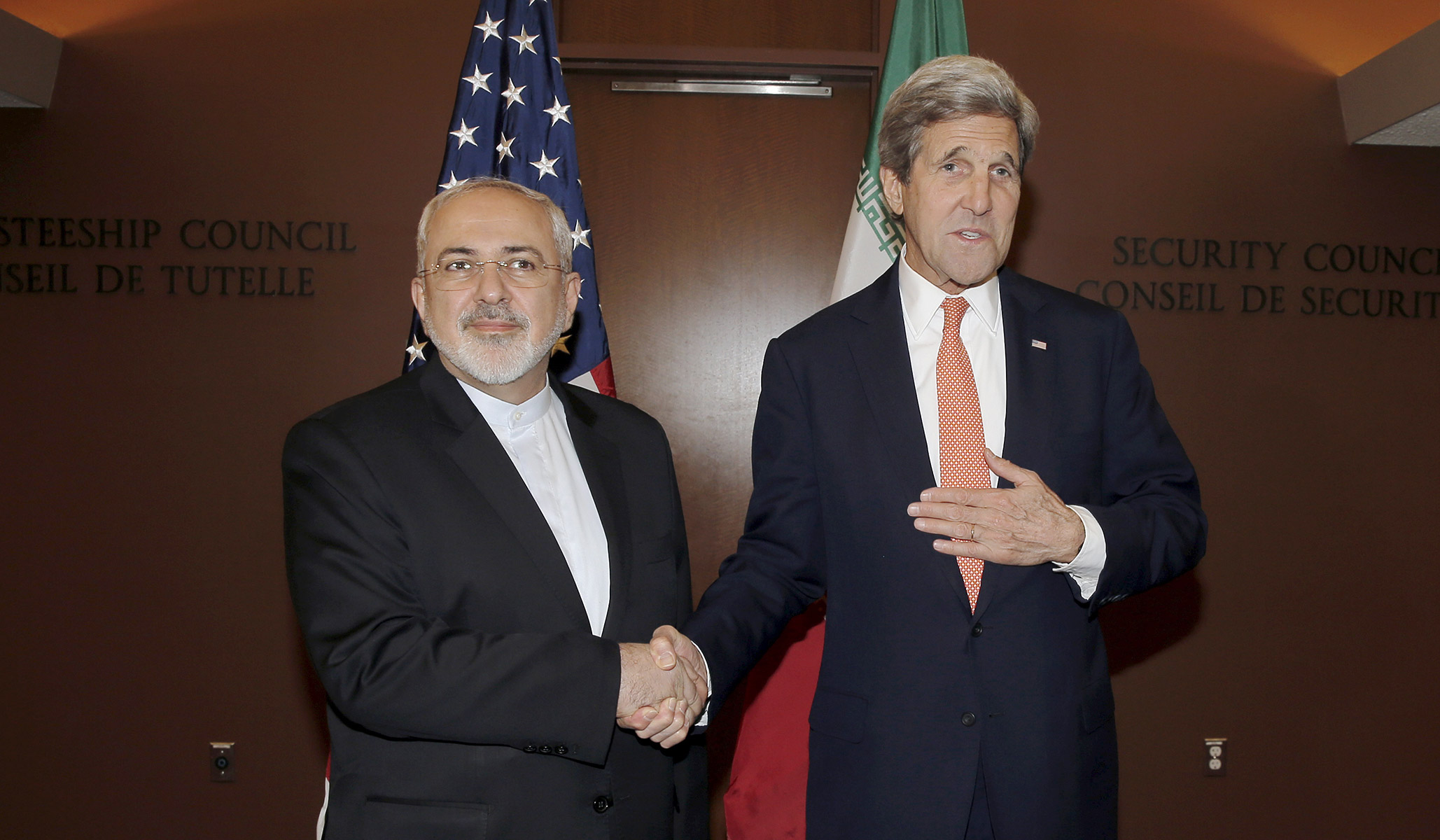 President Trump on Monday criticized John Kerry's under-the-radar work with Iranian officials to try to save the Iran deal.
Kerry's "shadow diplomacy" is "possibly illegal," the president said, adding that, "He was the one that created this MESS in the first place!"
The United States does not need John Kerry's possibly illegal Shadow Diplomacy on the very badly negotiated Iran Deal. He was the one that created this MESS in the first place!

— Donald J. Trump (@realDonaldTrump) May 7, 2018
According to a Friday report in the Boston Globe, Kerry met twice in recent months with Iranian foreign minister Javad Zarif, one of his closest partners in the years-long negotiations that led to the 2015 deal, which grants Iran sanctions relief in exchange for its promise to roll back its nuclear-weapons program.
"It's either all or nothing," Zarif said weeks ago. "European leaders should encourage President Trump not just to stay in the nuclear deal, but more importantly to begin implementing his part of the bargain in good faith."
Kerry has a personal stake in the deal's fate, since its negotiation was his proudest achievement as secretary of state. Per the Globe, America's former top diplomat has also met with French president Emmanuel Macron, German president Frank-Walter Steinmeier, and a top European Union official to discuss the deal's continuation.
Trump, who has long threatened to scrap the deal, faces a May 12 deadline to decide whether the deal's sanctions relief for Iran should be renewed. In return for maintaining the deal, the president is requesting that France, Germany, and the U.K. agree to broaden its terms and make stronger efforts to crack down on Iran. He has said that Iran should cancel its ballistic-missile program and allow U.S. inspectors more access to verify Iranian compliance with deal.
Critics have accused Kerry of violating the Logan Act, the seldom-enforced 219-year-old law that prohibits unauthorized private citizens from engaging in diplomacy with foreign governments concerning those governments' disputes with the U.S.
"Secretary Kerry stays in touch with his former counterparts around the world just like every previous secretary of state," a spokesperson for Kerry said in a statement released after Trump's tweet Monday. "Like America's closest allies, he believes it is important that the nuclear agreement, which took the world years to negotiate, remain effective as countries focus on stability in the region."
Send a tip to the news team at NR.