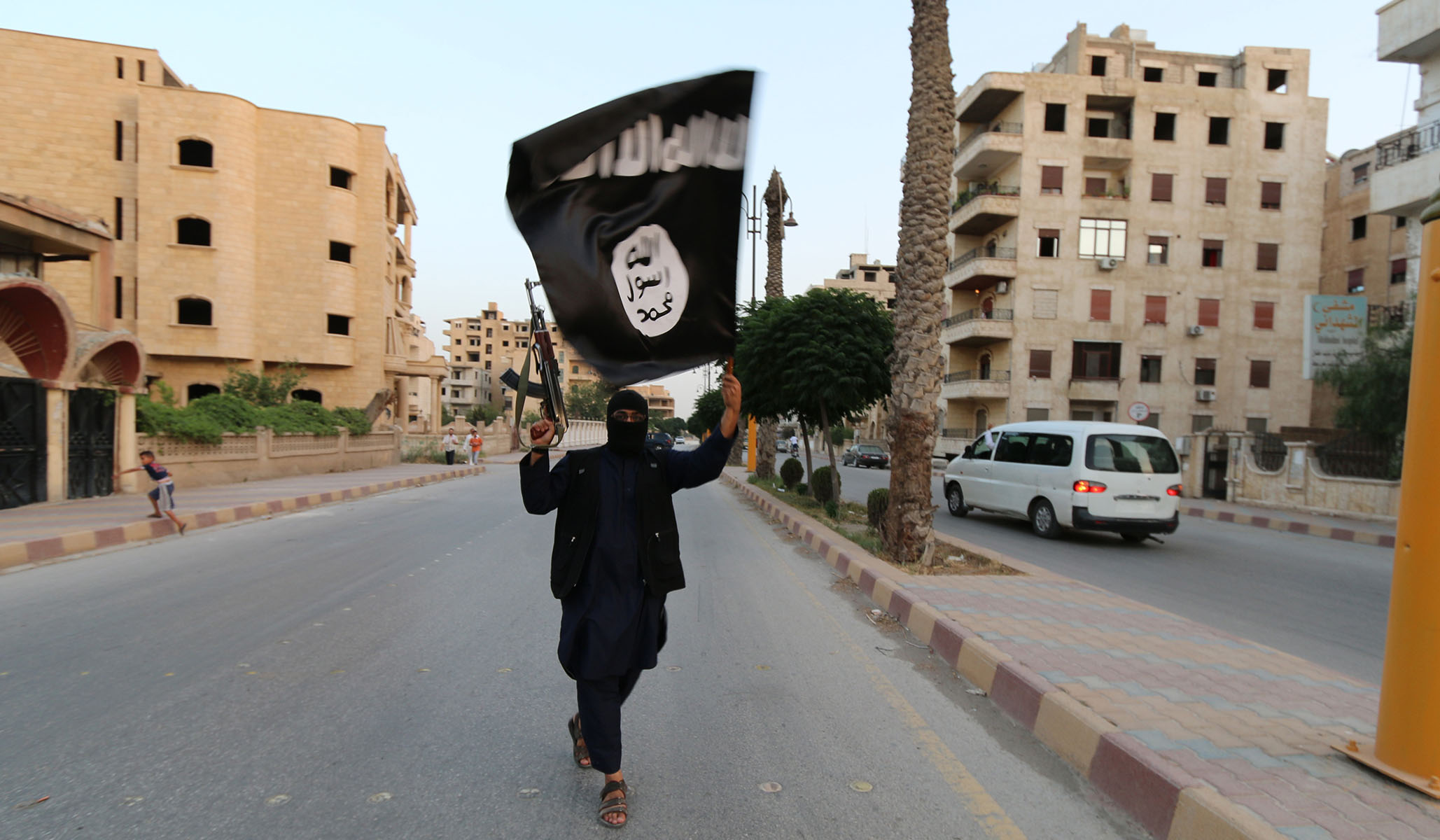 President Trump celebrated on Twitter Thursday after the capture of five senior ISIS officials by American and Iraqi intelligence Wednesday night .
Five Most Wanted leaders of ISIS just captured!

— Donald J. Trump (@realDonaldTrump) May 10, 2018
Iraq's intelligence agency reported the "major victory" Wednesday night, after Iraqi troops took into custody five ISIS commanders, four Iraqis and one Syrian, who were hiding in Syria and Turkey.
Colonel Ryan Dillon, a spokesman for Operation Inherent Resolve, the U.S. mission to defeat ISIS, confirmed the raid, calling it a "significant blow" to the group.
#Iraq captures 5 key Daesh leaders during #OperationRoundup. The arrest is a significant blow to Daesh & demonstrates close coordination between #ISF & #SDF in their fight to #defeatDaesh. @CJTFOIR is committed to lasting defeat of Daesh & setting conditions for stabilization.

— OIR Spokesman Col. Wayne Marotto (@OIRSpox) May 10, 2018
The three-month sting by Iraqi and American intelligence officials began in February, when Iraq and Turkey worked together to arrest a top aide to an ISIS leader, who was then interrogated about the whereabouts of other ISIS members. The intelligence he provided was used for an April airstrike that killed 39 suspected ISIS members in Syria. Officials also convinced him to set a trap for the five commanders.
Send a tip to the news team at NR.