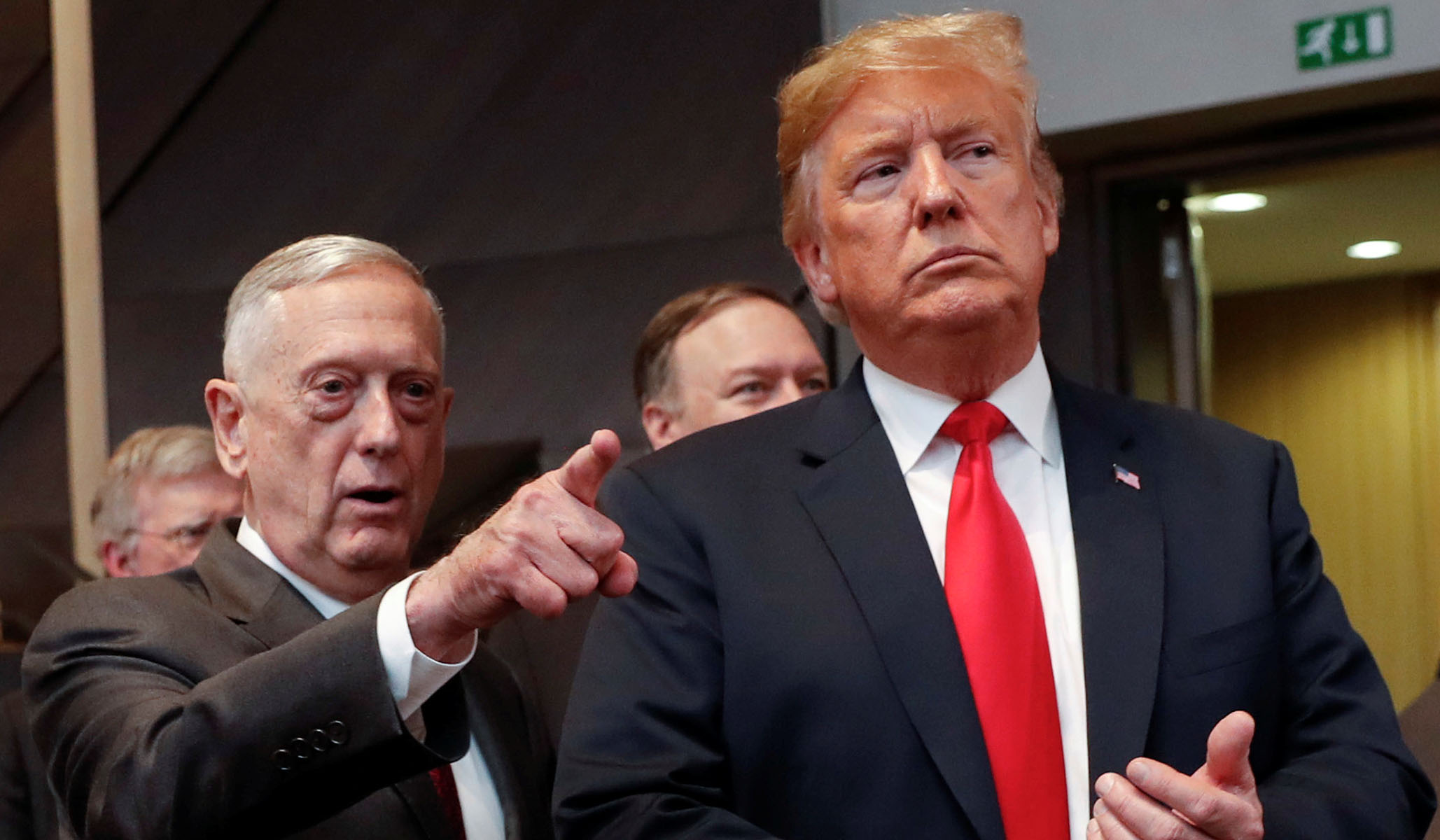 President Trump suggested during Wednesday's meeting of the North Atlantic Treaty Organization (NATO) that alliance members should aim to spend 4 percent of GDP on defense, rather than the current target of 2 percent.
"During the President's remarks today at the NATO summit he suggested that countries not only meet their commitment of 2 percent of their GDP on defense spending, but that they increase it to 4 percent. The President raised this same issue when he was at NATO last year," said White House Press Secretary Sarah Huckabee Sanders in a statement. "President Trump wants to see our allies share more of the burden and at a very minimum meet their already stated obligations."
The summit got off to an explosive start when Trump launched into a long criticism of members at a breakfast photo op in Belgium, singling out Germany for particular disapproval.
Germany is "captive to Russia" due to its dependence on Russian energy, Trump said, referring in particular to its approval of the $11 billion Nord Stream 2 Russian pipeline, which would be built in German waters.
"You know, we're protecting Germany, we're protecting France. We're protecting everybody. And yet we're paying a lot of money to protect [them]," Trump said.
NATO members agreed in 2014 to ramp up defense spending to 2 percent of GDP by 2024, and although many nations have plans to do so, few have reached the goal so far. Seven members besides the U.S. have made the goal or plan to this year, and 15 states plan to do so by 2024. Germany currently spends only 1.2 percent of its GDP on defense, below the United Kingdom at 1.8 percent, France at 2.3 percent, and the U.S. at 3.1 percent, according to the Stockholm International Peace Research Institute. Russia outpaces them all, spending 4.3 percent of GDP on defense.
Send a tip to the news team at NR.