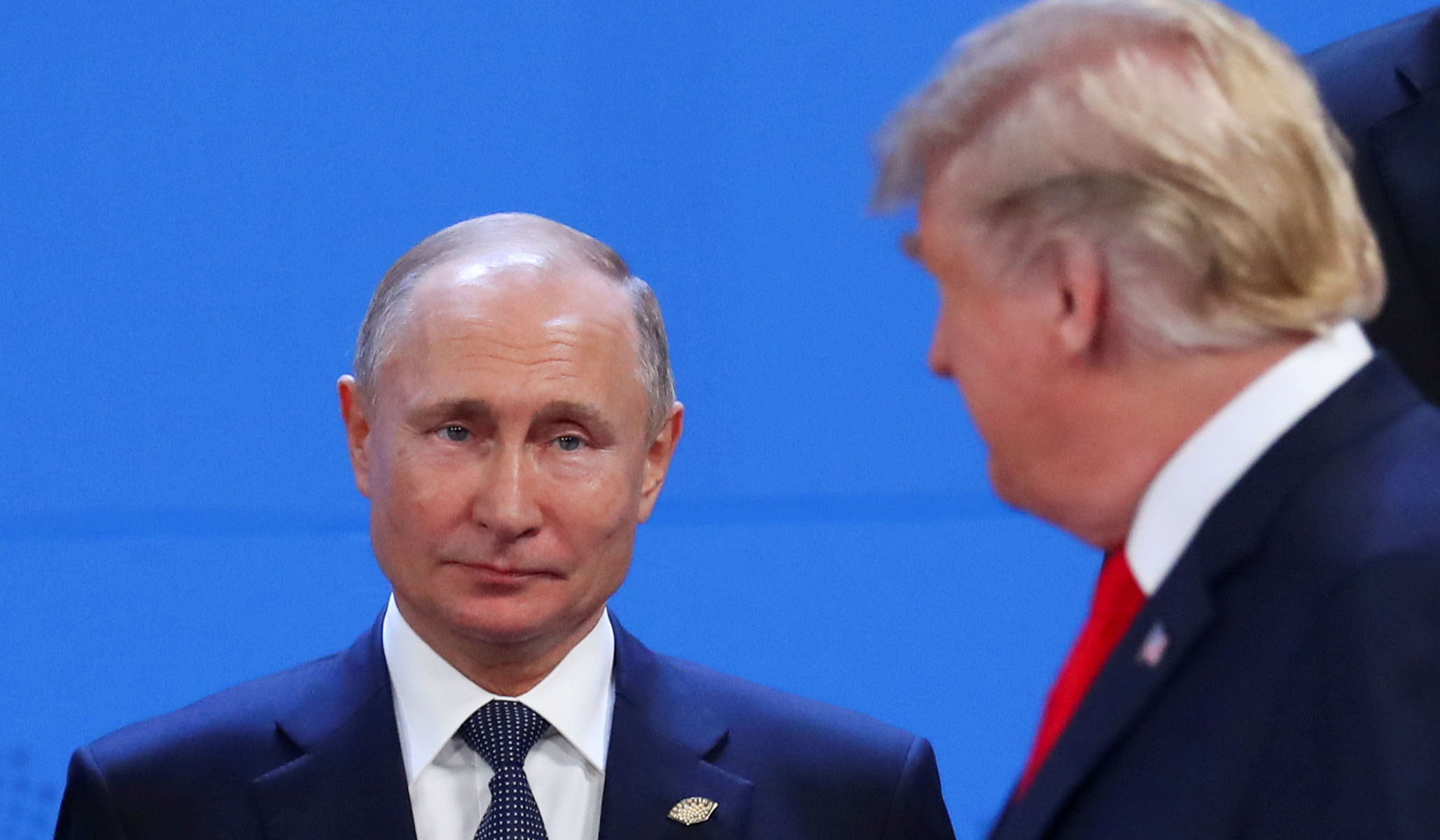 Speaking at the G-20 summit Friday, President Trump expressed frustration with the recent acts of Russian aggression directed at Ukraine in explaining his last-minute cancellation of a previously scheduled bilateral meeting with Russian president Vladimir Putin.
"We don't like what happened, we're not happy about it, no one is," Trump said when asked by reporters about the Russian attack on Ukrainian ships in the Kerch Strait off the coast of Crimea this week. "And hopefully they'll be able to settle it out soon because we look forward to meeting with President Putin. But on the basis of what happened with the ships and the sailors, that was the sole reason" for the cancellation.
During a meeting with Japanese Prime Minister Shinzo Abe, President Trump addresses canceling his meeting with Russian President Vladimir Putin: "We don't like what happened" in Ukraine pic.twitter.com/22yMAO9WV6

— CNN Politics (@CNNPolitics) November 30, 2018
Russian warships fired on, and subsequently seized, three Ukrainian ships and 24 sailors during a violent clash in the Black Sea on Sunday. The attack is the most explicit act of Russian aggression directed at Ukraine since the annexation of Crimea in 2014.
The White House abruptly cancelled Trump's meeting with Putin in response, citing the Kremlin's failure to return the captured ships and sailors to justify the cancellation while leaving open the possibility that the situation might be resolved.
"Based on the fact that the ships and sailors have not been returned to Ukraine from Russia, I have decided it would be best for all parties concerned to cancel my previously scheduled meeting . . . in Argentina with President Vladimir Putin. I look forward to a meaningful Summit again as soon as this situation is resolved!" Trump tweeted Thursday while en route to the summit.
The cancellation announcement came just an hour after Trump told reporters he believed it was "a very good time to have a meeting" with Putin.
In response to the attack, Ukraine has increased its troop presence on the border with Russia and enacted a ban on Russian men of military age entering the country.
The new restrictions will prevent the Kremlin from "forming squads of private armies that are representatives of Russian official troops and will not allow them to carry out operations, which they tried to do in 2014," Ukrainian president Petro Poroshenko said Friday in announcing the new policy.
Send a tip to the news team at NR.