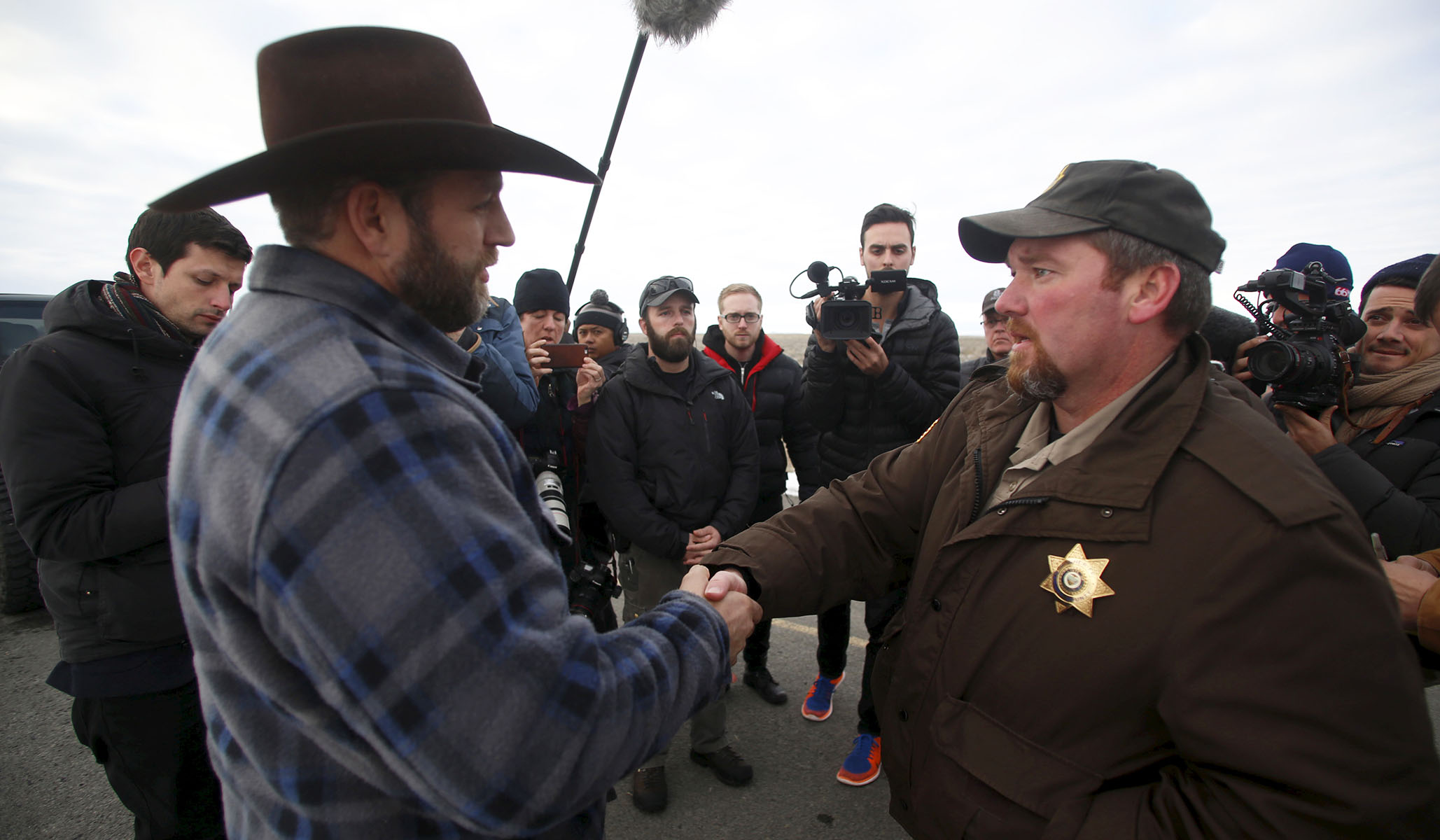 President Trump on Tuesday pardoned two ranchers whose refusal to respect federal sovereignty over public lands led to an armed standoff at a national wildlife refuge in Oregon.
Dwight and Steven Hammond were convicted on arson charges in 2001 for intentionally setting fire to public lands where they had grazing rights. After initially serving a lighter sentence, the Hammonds lost an appeal brought by federal prosecutors and were required to return to prison in 2015 to serve out the mandatory minimum of five years.
The Hammonds' renewed prosecution prompted a protest by activist Ammon Bundy and a large group of supporters who occupied the Malheur National Wildlife Refuge, near the Hammond ranch in Southeastern Oregon, from January 2 to February 11, 2016.
Bundy was eventually arrested during a traffic stop while a fellow occupier, Robert Finicum, was shot and killed by Oregon State Police later that day. Bundy and other leaders of the occupation were eventually acquitted of all federal charges related to the armed standoff.
White House Press Secretary Sarah Sanders defended the Hammonds as "entirely deserving" of a pardon in a Tuesday statement.
"The Hammonds are devoted family men, respected contributors to their local community, and have widespread support from their neighbors, local law enforcement, and farmers and ranchers across the West," she said. "Justice is overdue for Dwight and Steven Hammond, both of whom are entirely deserving of these Grants of Executive Clemency."
Amanda Marshall, who served as Oregon's U.S. attorney when prosecutors appealed the Hammonds' initial light sentences, castigated the White House for erasing their convictions.
"It means their conviction doesn't exist. I find that incredibly troubling,"' Marshall told the Oregonian. "I think it's a slap in the face to the people in Pendleton who served on that jury, and a slap in the face to the Constitution."
The pardon comes roughly one month after Trump commuted the sentence of Alice Johnson, a 68-year-old great grandmother serving life without parole on a first-time drug offense.
Trump reportedly relished the positive optics surrounding the commutation, but detractors have been quick to criticize his penchant for doling out mercy to those whose cases are brought to him by friends and celebrities. Johnson, for example, had received support from Kim Kardashian West, who traveled to the White House to lobby the president on her behalf.
Send a tip to the news team at NR.