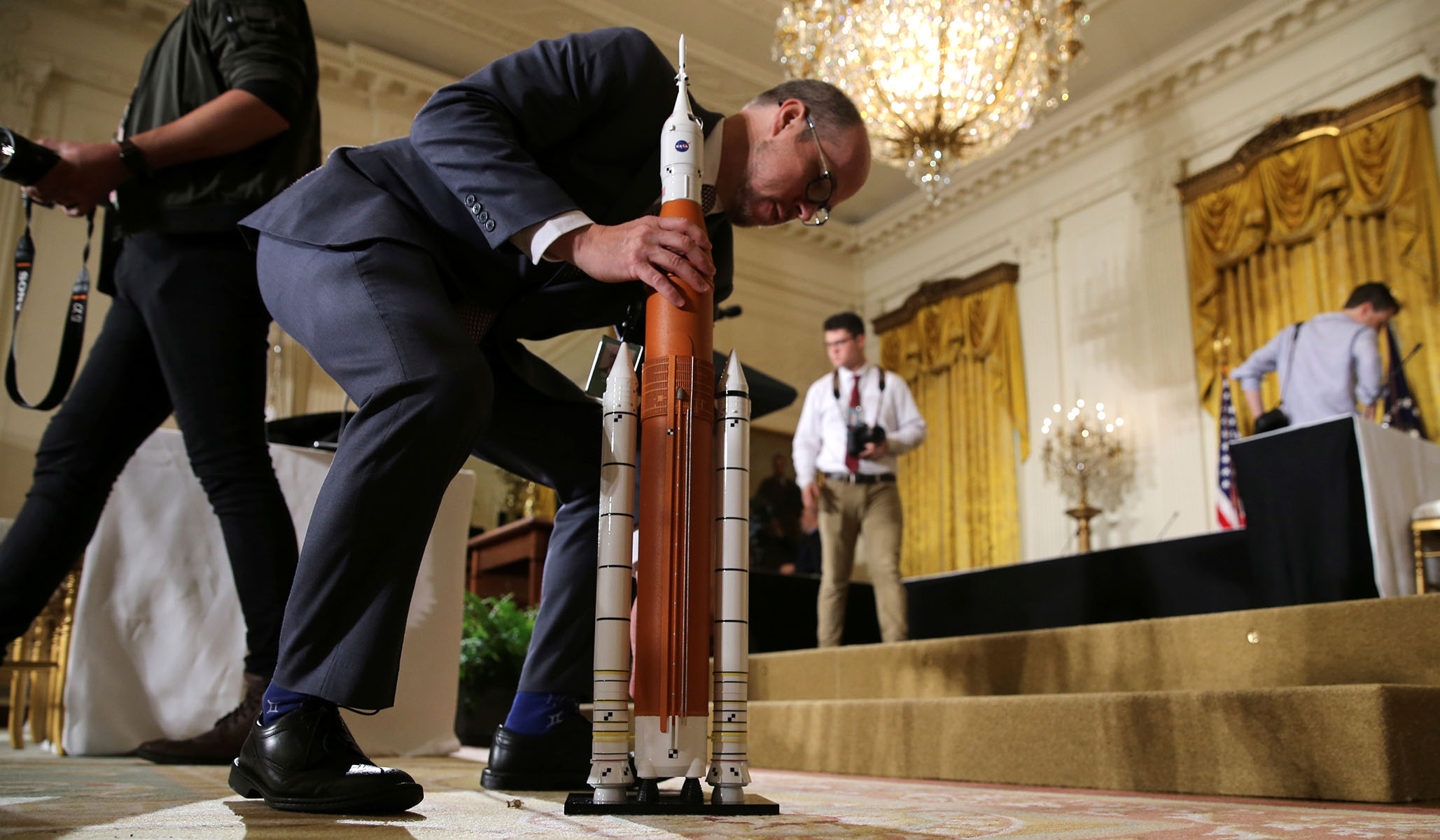 President Trump on Monday announced a plan for a new branch of the military focused solely on outer space.
"I am hereby directing the Department of Defense and Pentagon to immediately begin the process necessary to establish a Space Force as the sixth branch of the armed forces," Trump said in a surprise announcement during a meeting of the National Space Council, which the president revived a year ago.
"We are going to have the Air Force and we're going to have the Space Force, separate but equal," the president said.
Trump offered few details about how the new military branch will operate, but emphasized that America must be the leader in space.
"We don't want China and Russia and other countries leading us. We're going to be the leader by far," the president told the council. "Our destiny beyond the Earth is not only a matter of national identity but a matter of national security," he added, calling it "so important for our psyche."
In March, when he first broached the idea, Trump said that, "Space is a war-fighting domain, just like the land, air, and sea." But last year, the Trump administration opposed a similar space corps proposal that passed the House. The White House, Secretary of Defense James Mattis, and the Air Force all rejected the proposal, which called for a space force to serve under the Air Force much as the Marine Corps serves under the Navy.
The directive for a space force is only Trump's latest push for the U.S. to be the leader in space exploration. In December, he directed NASA to return to the moon as well as plan for a manned mission to Mars soon.
"You know I've always said that rich guys seem to like rockets," Trump joked on Monday. "So all of those rich guys that are dying for our real estate to launch their rockets, we won't charge you too much, just go ahead. If you beat us to Mars we'll be very happy and you'll be even more famous."
Send a tip to the news team at NR.