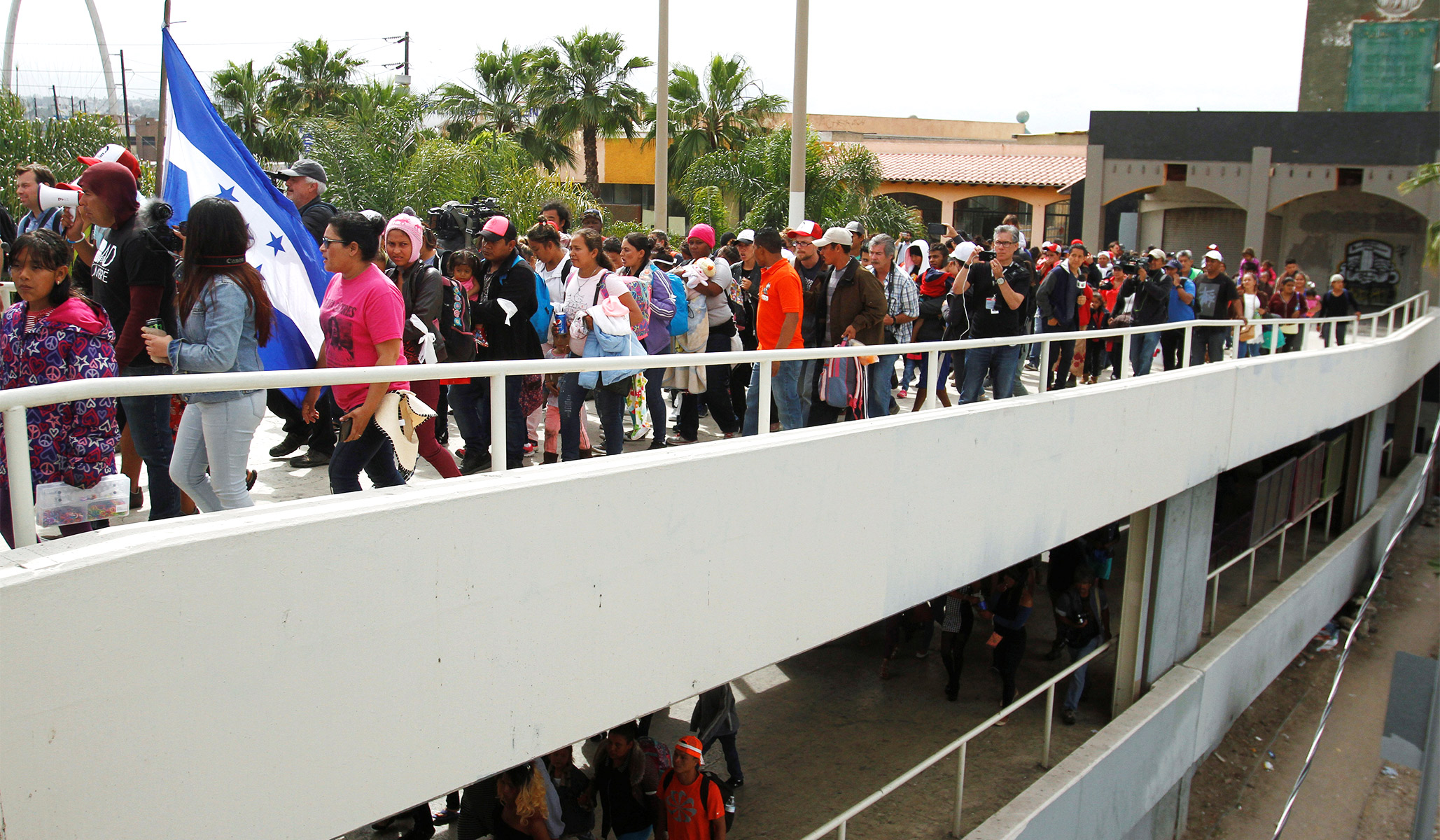 U.S. officials have let in at least 158 Central American immigrants who were part of the caravan that traveled north through Mexico to the U.S.
Last weekend, dozens of migrants fleeing violence and poverty in their home countries slept under the stars on the Mexican side of the San Ysidro checkpoint in Tijuana instead of taking refuge in shelters, protesting border officials delaying their entry into the U.S.
U.S. officials let in the first eight women and children over the weekend, and the latest group of 70 was let in on Thursday.
Caravan organizers say only 62 immigrants are still waiting to file for asylum. The group, Pueblos Sin Fronteras (People Without Borders), has said they will make sure every single caravan traveler who wants to enter the U.S. does so.
Attorney General Jeff Sessions this week sent 35 more assistant U.S. attorneys and 18 immigration judges in anticipation of the caravan's arrival.
The caravan, a mostly symbolic annual Holy Week event intended to draw attention to the hardships of immigrants, grew to 1,500 at one point this year, attracting the attention of news outlets in the U.S. By the time it reached the San Diego border on Sunday, however, only 200 were still traveling.
After news trickled north of the Central Americans' at least 2000-mile journey, President Trump warned border officials not to let in such droves of people.
The president also wants to scrap the "catch and release" laws, which let immigrants leave detention centers and live in the U.S. until they are processed. Cases frequently go under the radar, though, due to a backed up immigration system.
"The migrant 'caravan' that is openly defying our border shows how weak & ineffective U.S. immigration laws are," the president tweeted.
The U.S. is bound by international law to at least consider asylum claims.
Editor's Note: The headline of this news article has been updated to more accurately describe the situation.
Send a tip to the news team at NR.