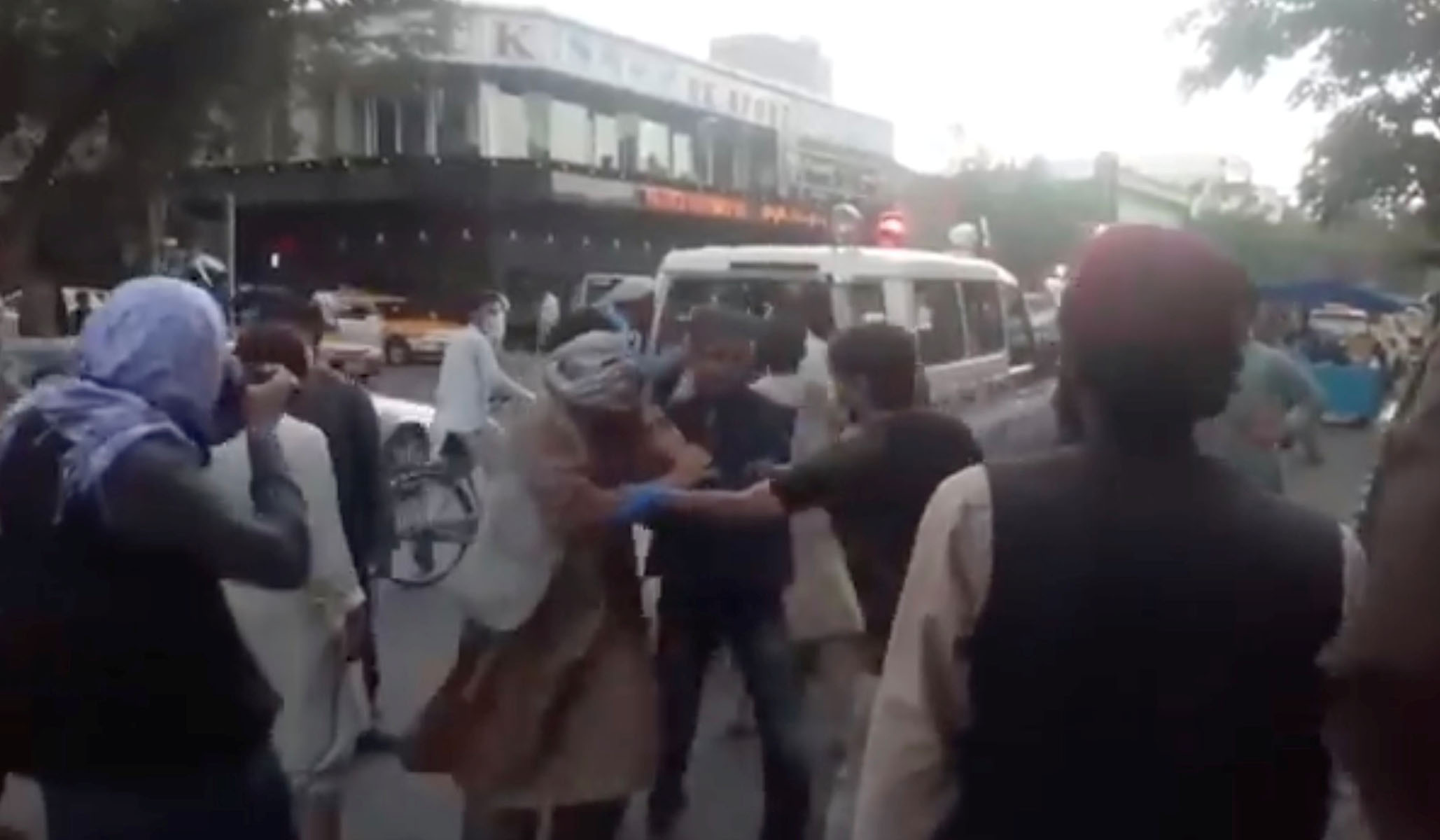 An explosion erupted outside the Abbey gate at the Hamid Karzai International Airport in Kabul Thursday morning, resulting in at least ten American military deaths and casualties.
The U.S. service member death toll has been updated to at least ten, U.S. officials told the Pentagon team at Fox News. Four of them were Marines, multiple outlets reported. As more fatalities are accounted for, amid a rapidly evolving situation on the ground, the number is likely to be revised again.
"We can confirm that a number of U.S. service members were killed in today's complex attack at Kabul airport. A number of other are being treated for wounds. We also know that a number of Afghans fell victim to this heinous attack. Our thoughts and prayers go out to the loved ones and teammates of all those killed and injured," Pentagon spokesman John Kirby's statement read.
President Biden has yet to make a statement on Thursday's events and the loss of American life. The Department of State announced that no press briefing will be held Thursday. Amid the disaster and bloodshed at the airport, the White House has canceled a scheduled meeting between President Biden and a bipartisan group of governors who volunteered to welcome Afghan refugees into their states.
The assault was reportedly perpetrated by a suicide bomber armed with an improvised explosive device. The suicide bomber was affiliated with ISIS, a U.S. official told Politico.
A firefight followed the detonation, according to Fox News's Jennifer Griffin.
Shortly after the first blast, a second explosion occurred outside the Barron Hotel, where Afghans and Americans have gathered while awaiting evacuation. It's unclear whether Americans were injured in that blast.
The hospital in Kabul told CNN they've admitted roughly 60 wounded following the explosions and said that six blast victims died en route to the hospital. It remains unclear how many of those casualties are American.
Due to the presence of ISIS fighters around the airport, the White House has instructed Congressional staff to stop telling Americans and others to travel to the airport for evacuation, Fox News' Chad Pergram reported.
The explosions come hours after the British military warned that the airport may be the target of an "imminent attack" designed to disrupt the airlift.
An anonymous senior U.S. official confirmed to Fox News Wednesday the high risk assessment of Britain's armed forces minister James Heappey, adding that the odds of an ISIS-K or similar group attacking using a vehicle bomb or suicide bomber has been "more likely than unlikely" for over the last 24 hours.
The U.S. embassy in Kabul issued an alert Wednesday evening local time warning Americans to avoid the airport "[b]ecause of security threats outside the gates of Kabul airport."
Send a tip to the news team at NR.