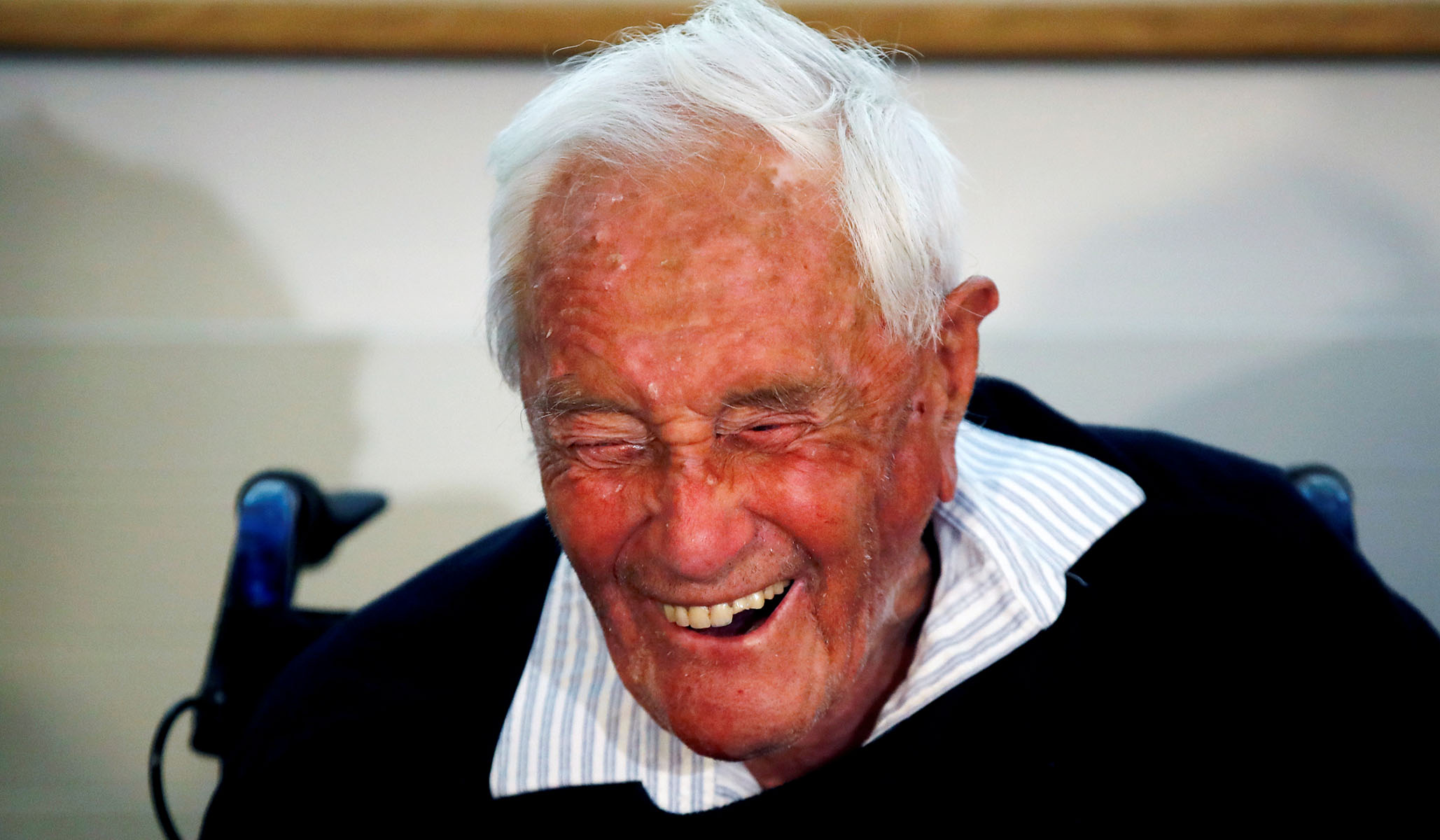 Prominent Australian scientist David Goodall chose to end his life at a Switzerland clinic Thursday morning, amid declining physical capabilities and rapidly deteriorating eye sight.
An eminent ecologist and botanist, Goodall, 104, passed away surrounded by friends and family while listening to Beethoven. He told reporters that he was "happy to end" his life, despite not being terminally ill, during a press conference Wednesday.
"My life has been rather poor for the past year or so and I'm very happy to end it," Goodall said while flanked by family members.
Forced to travel from Australia to Switzerland to be euthanized, Goodall criticized legislation preventing assisted suicide in his home country.
"All the publicity that this has been receiving can only, I think, help the cause of euthanasia for the elderly, which I want," he said.
The lauded scientist ate fish and chips, a personal favorite, with a cheesecake dessert for his last meal, before complaining about the paperwork required of those undergoing the euthanasia process, according to Philip Nitschke, founder of the assisted-suicide-advocacy group Exit International.
"In fact his last words were, 'This is taking an awfully long time!'" Nitschke told the BBC.
Goodall expressed surprise at the media attention he received during the Wednesday news conference, describing his death wish in matter-of-fact terms.
"One wants to, at my age, even rather less than my age…to be free to choose death when the death is at an appropriate time," he said.
The level of international media interest reflects the state of an increasingly fraught public debate surrounding assisted suicide, one that has pitted humanist liberals against conservatives, who view the termination of human life as immoral regardless of circumstance.
In addition to Switzerland, European countries such as the Netherlands, Belgium, and Luxembourg permit the procedure in most circumstances. U.S. states including Oregon, Washington, Vermont, Montana, California, Colorado, and Hawaii permit it only for the terminally ill, as does Canada.
Send a tip to the news team at NR.