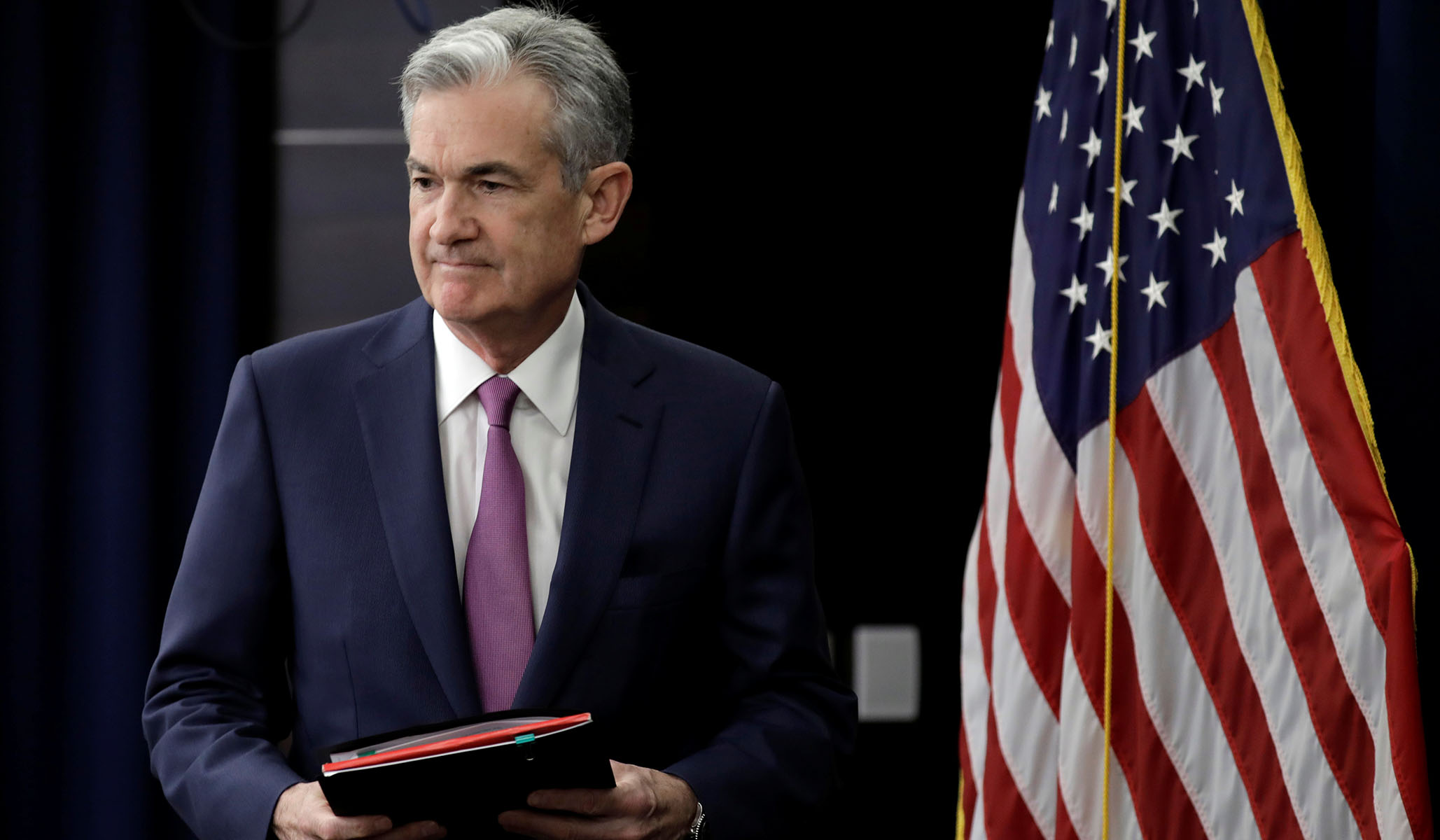 The Federal Reserve raised interest rates by a quarter of a percentage point Wednesday, reflecting widespread optimism about America's economic outlook.
The rate increase, the second thus far in 2018 and the seventh since the Great Recession, will result in higher interest rates on credit cards, home-equity lines, and other forms of credit. The increase, which comes after a similar incremental hike in March, places the Fed's benchmark rate between 1.75 and 2 percent.
The move, which was announced at the conclusion of a two-day meeting, continues a pattern of gradually contracting monetary policy that began in 2015 and interrupted years of unchanged interest rates designed to revive the economy after the collapse of 2008.
Officials suggested that they will raise rates twice more in 2018, but with unemployment at a near-record low of 3.8 percent, some economists believe additional rate increases will be necessary to stave off inflation.
Ian Shepherdson, chief economist at Pantheon Macroeconomics, told NPR that the Fed is "scared of future inflation risk" prompted by the sudden wage increases that are expected as an economy nears full employment and firms are forced to compete for labor.
The Fed raised its headline inflation-rate forecast for the year to 2.1 percent, up from 1.9 percent in March. In announcing the decision, however, officials downplayed concerns about runaway inflation, saying "market-based measures of inflation compensation remain low." During a press conference following the rate increase announcement, Fed Chairman Jerome Powell emphasized that corrective action would be taken only if inflation persists at well above or below 2 percent.
Their statement also teased a significant increase that would return rates to historically typical levels, revealing that, "the federal funds rate is likely to remain, for some time, below levels that are expected to prevail in the longer run."
The expectation of additional future rate increases reflects an increased optimism about the economy. Quarterly economic projections released Wednesday show thayt officials expect the economy to grow at a rate of 2.8 percent, up from 2.7 percent in March.
Send a tip to the news team at NR.