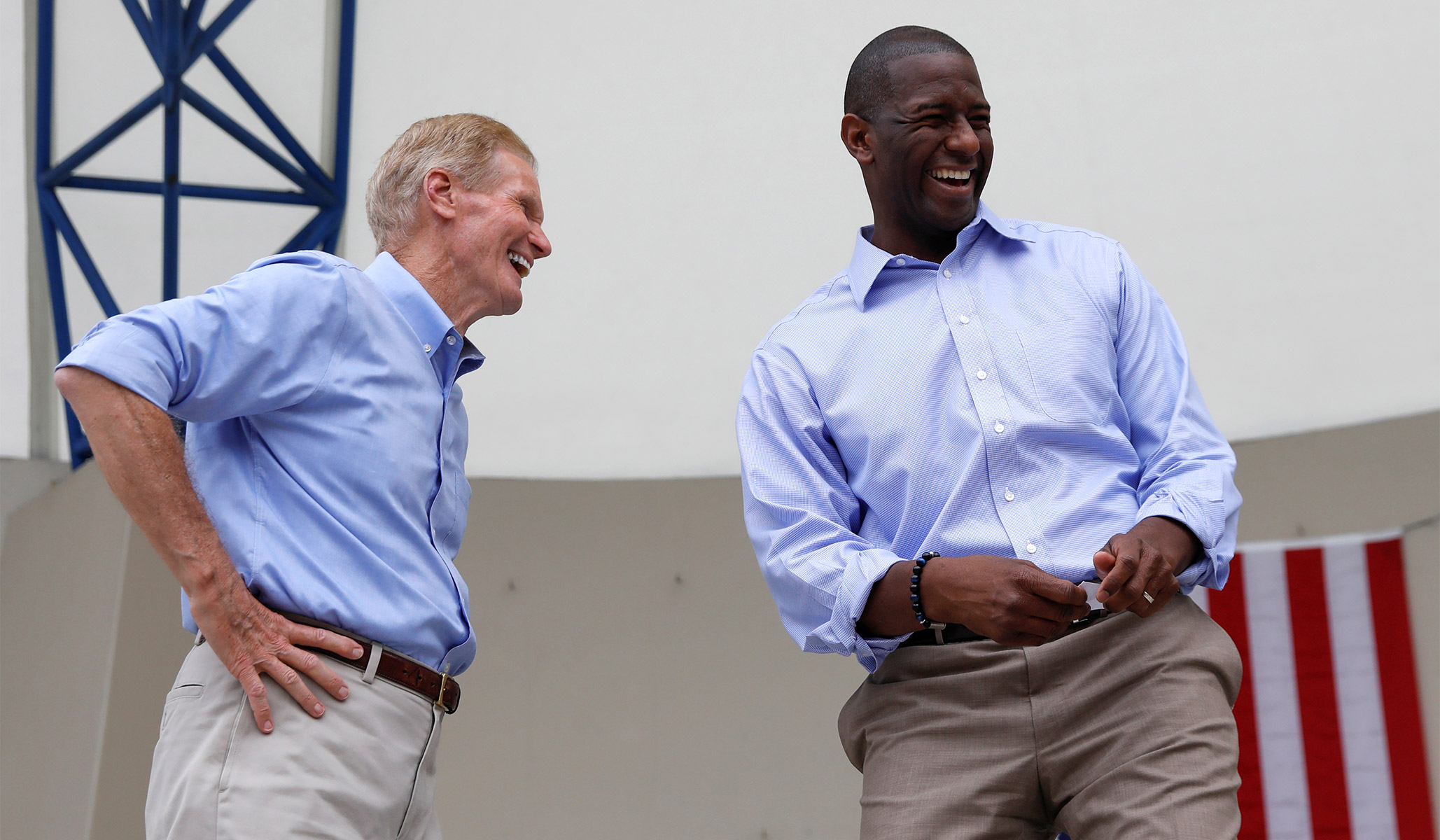 A Democratic volunteer in Palm Beach, Fla. was reportedly recorded while calling a voter to correct their rejected mail-in absentee ballot as recounts were being conducted, in violation of the law.
Update:Have now heard audio of a @FlaDems volunteer in Palm Beach County calling voter who needed to fix mail ballot. Message clear that call came during recount, which is after they can be fixed

"we are now doing a recount, so we want to make sure you let your vote be counted" https://t.co/6nvP637D6h

— Matt Dixon (@Mdixon55) November 14, 2018
The report comes after the Department of State revealed that it discovered election officials in four counties, included the embattled Democratic stronghold of Broward, illegally changed the date on mail-in-ballot-correction forms, granting voters more time to fix their rejected absentee ballots than is allowed by law.
The so-called "cure affidavits" were supposed to be due no later than 5 p.m. on November 5, the day before the election, but the forms were changed to indicate they were due back by 5 p.m. on Thursday, two days after the election. Department of State officials have referred the incident to the Department of Justice for investigation.
"Altering a form in a manner that provides the incorrect date for a voter to cure a defect . . . imposes a burden on the voter significant enough to frustrate the voter's ability to vote," Florida Department of State interim general counsel Bradley McVay wrote in a letter sent to federal prosecutors on November 9 and released publicly on Tuesday.
In an email chain released with the November 9 letter, Citrus County Supervisor of Elections Susan Gill said that a voter who received an illegally modified "cure affidavit" also received a call from the office of the Florida Democratic party, indicating party volunteers were calling voters to correct rejected mail-in ballots.
Recounts in the Florida gubernatorial and Senate races began Saturday and must conclude by 3 p.m. on Thursday or else initial vote counts will be used to determine the contests.
Send a tip to the news team at NR.