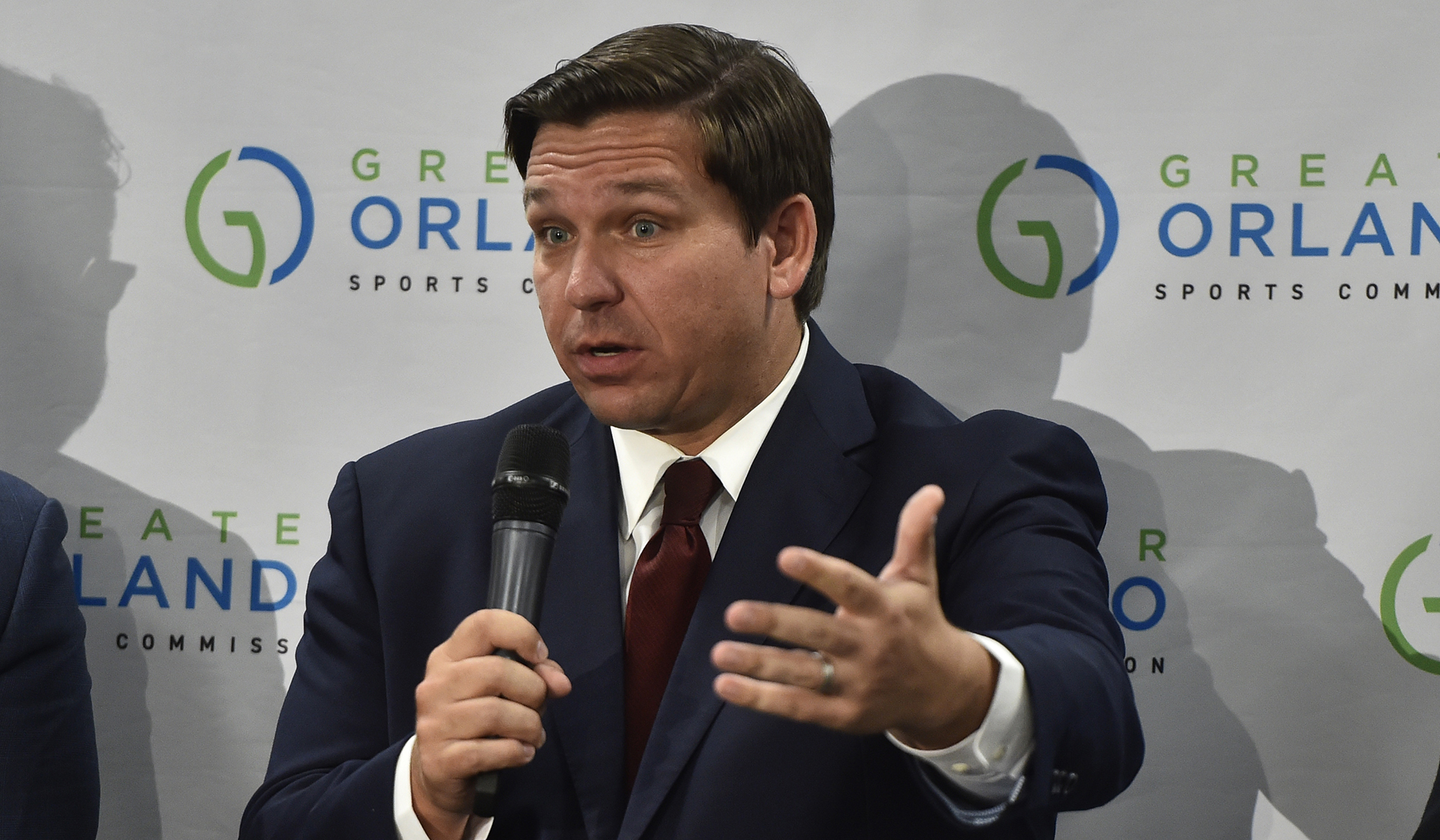 A Florida judge on Wednesday permitted public schools to reimpose mask mandates, rejecting Republican Florida Governor Ron DeSantis' appeal of his previous ruling.
By Second Circuit Judge John Cooper's order, Florida is prohibited from enforcing the mask-mandate ban, allowing school districts that defied DeSantis to maintain the practice temporarily while the case is reviewed by a higher court.
In July, DeSantis signed an executive order dictating that mask-wearing for children in public schools will be at the discretion of parents. The state subsequently claimed it could revoke the salaries of administrators in districts that violated the directive.
Wednesday's development comes after an earlier decision from Cooper in which he argued that DeSantis overstepped his authority in banning public institutions from implementing mask mandates. He said in his original opinion that Florida law "does not support a statewide order, or any action interfering with the constitutionally provided authority of local school districts to provide for the safety and health of children, based on the unique facts on the ground in a particular county."
The governor appealed this ruling, but Cooper denied the appeal Wednesday, arguing that the state of Florida would not incur harm if the court lifted the stay, which temporarily paused any school mask mandates while the case was under review.
"It's undisputed that in Florida we are in the midst of a Covid pandemic. Based on the evidence I've heard, there's no harm to the state if the stay is set aside," he said.
Cooper noted that masks are the only protection mechanism for children against the highly transmissible delta variant of COVID aside from isolation at home, which he argued is more damaging to young students than mask-wearing.
"It's undisputed that the Delta variant is far more infectious than the prior version of the virus, and that children are more susceptible to the Delta variant than to the form from a year ago," he said. "In particular for children under 12, they cannot be vaccinated. Therefore, there's really only one or two means to protect them against the virus … either stay at home, or mask."
Cooper said that young students "arguably have no way to avoid this, except to stay home and isolate themselves…I think everybody agrees, that's not good for them," he added.
The case will now be escalated to the First District Court of Appeal to consider, and schools can require masks in the interim.
"They'll thoroughly consider the arguments of all parties, and they'll make a decision, then it may or may not end up at the Florida Supreme Court," the judge said.
Send a tip to the news team at NR.