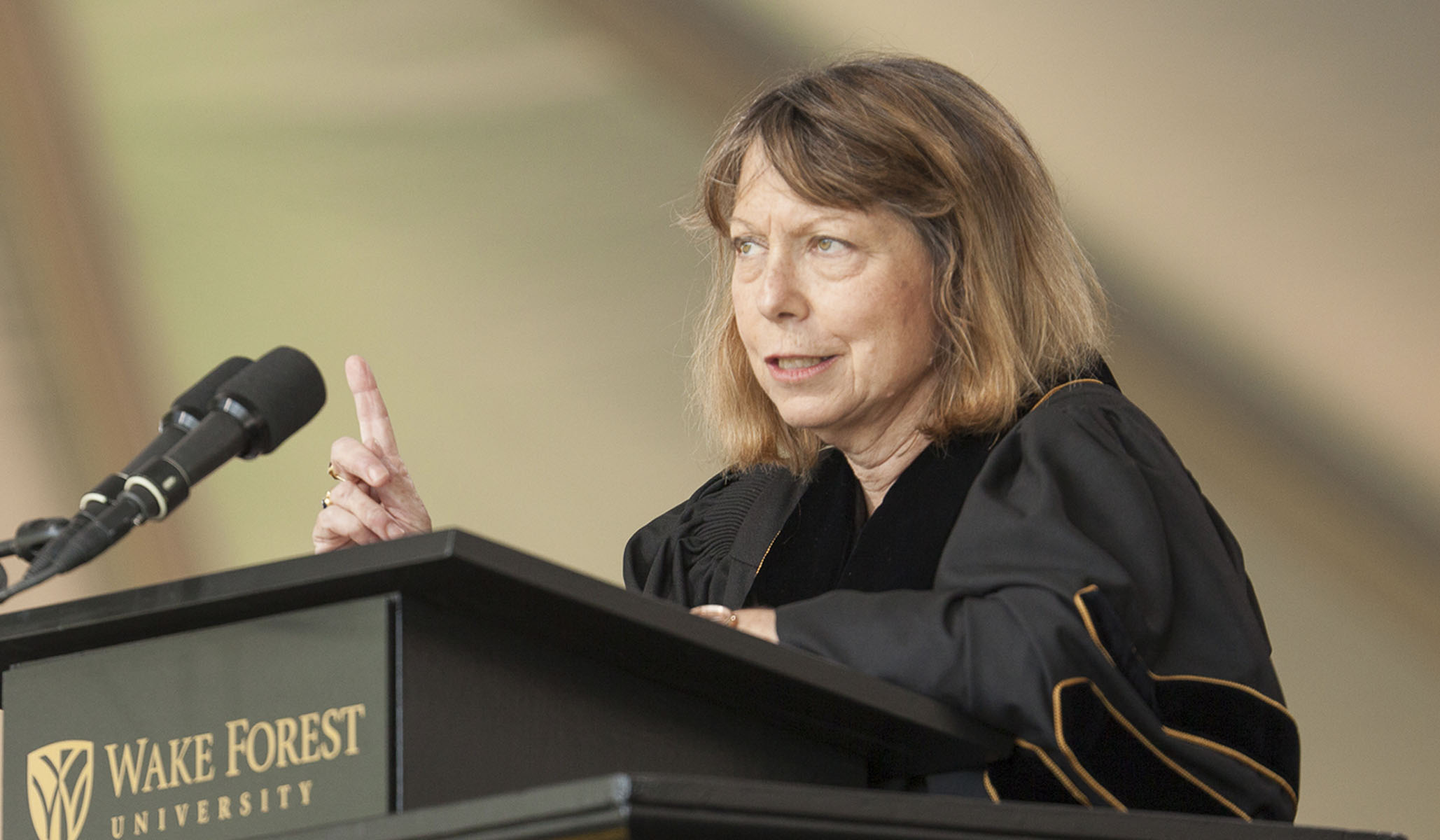 Jill Abramson, the erstwhile executive editor of the New York Times, argues in a forthcoming book that her former employer abandoned objectivity in its White House coverage in an effort to pander to its liberal readers.
In the book, Merchants of Truth, Abramson, who served as the Times's first and only female executive editor until she was fired in 2014, accuses her successor Dean Baquet of allowing the paper's purportedly straight news coverage to become infected with anti-Trump bias, according to Fox News.
"Though Baquet said publicly he didn't want the Times to be the opposition party, his news pages were unmistakably anti-Trump. Some headlines contained raw opinion, as did some of the stories that were labeled as news analysis," Abramson writes. She further suggests that such biased news coverage is driven by younger staffers who feel the negative implications of the Trump presidency have rendered the journalistic status quo obsolete.
"The more 'woke' staff thought that urgent times called for urgent measures; the dangers of Trump's presidency obviated the old standards," Abramson writes.
But while Abramson believes that internal pressure from younger staff partially explains what sees as the partisan shift in the Times's news coverage, she argues that the change was primarily motivated by a desire to appeal to the paper's "liberal audience."
"Given its mostly liberal audience, there was an implicit financial reward for the Times in running lots of Trump stories, almost all of them negative: they drove big traffic numbers and, despite the blip of cancellations after the election, inflated subscription orders to levels no one anticipated," she writes.
Abramson is a veteran journalist who has served as the Times Washington bureau chief and a Wall Street Journal investigative reporter, so her criticism of her former employer adds additional credibility to conservative critics of the Times who have long argued it is biased against Republicans. She does not, however, spare Trump himself, writing that his description of much of the press as "fake news" amounts to a "cheap way of trying to undermine the credibility of the Times's reporting as something to be accepted as truth only by liberals in urban, cosmopolitan areas."
Send a tip to the news team at NR.