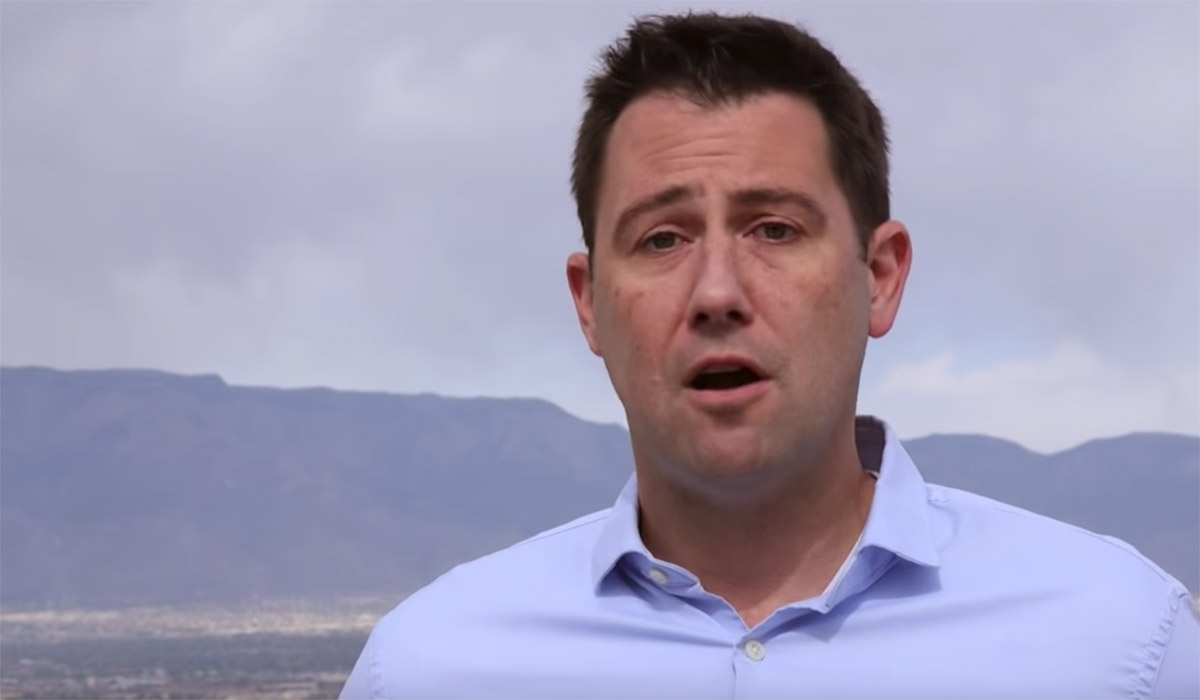 Pat Davis, a candidate for the Democratic nomination in New Mexico's first district, says "F**k the NRA" in a new campaign ad set to air Friday afternoon.
"F**k the NRA. Their pro-gun policies have resulted in dead children, dead mothers and dead fathers. I'm Pat Davis and I approve this message because if Congress won't change our gun laws, we need to change Congress," Davis says in the ad.
By airing the ad, local stations may run afoul of FCC rules prohibiting the use of profanity during broadcasts aired from 6 a.m. to 10 p.m. But local CBS affiliate KRQE claims federal election law ties its hands.
"We received a request for air time from a legitimate federal candidate for office, and according to federal election rules we are required to give him the same access as his opponents," KRQE General Manager Bill Anderson said in a statement. "This station, by law, is not permitted to censor or in any way edit this commercial. What we can control however, is the 15 seconds of air time preceding it, which we will use to warn the viewer of a possible offense, disclaim our own views, and cite the federal laws imposed on candidates and TV stations."
Davis, for his part, dismissed any concerns about his profane language when when asked about the ad Thursday.
"I think the only people who are going to be offended are the NRA," he told KQRE.
NOW WATCH: 'NRA Donations Surge Amid Gun Control Push'
Send a tip to the news team at NR.