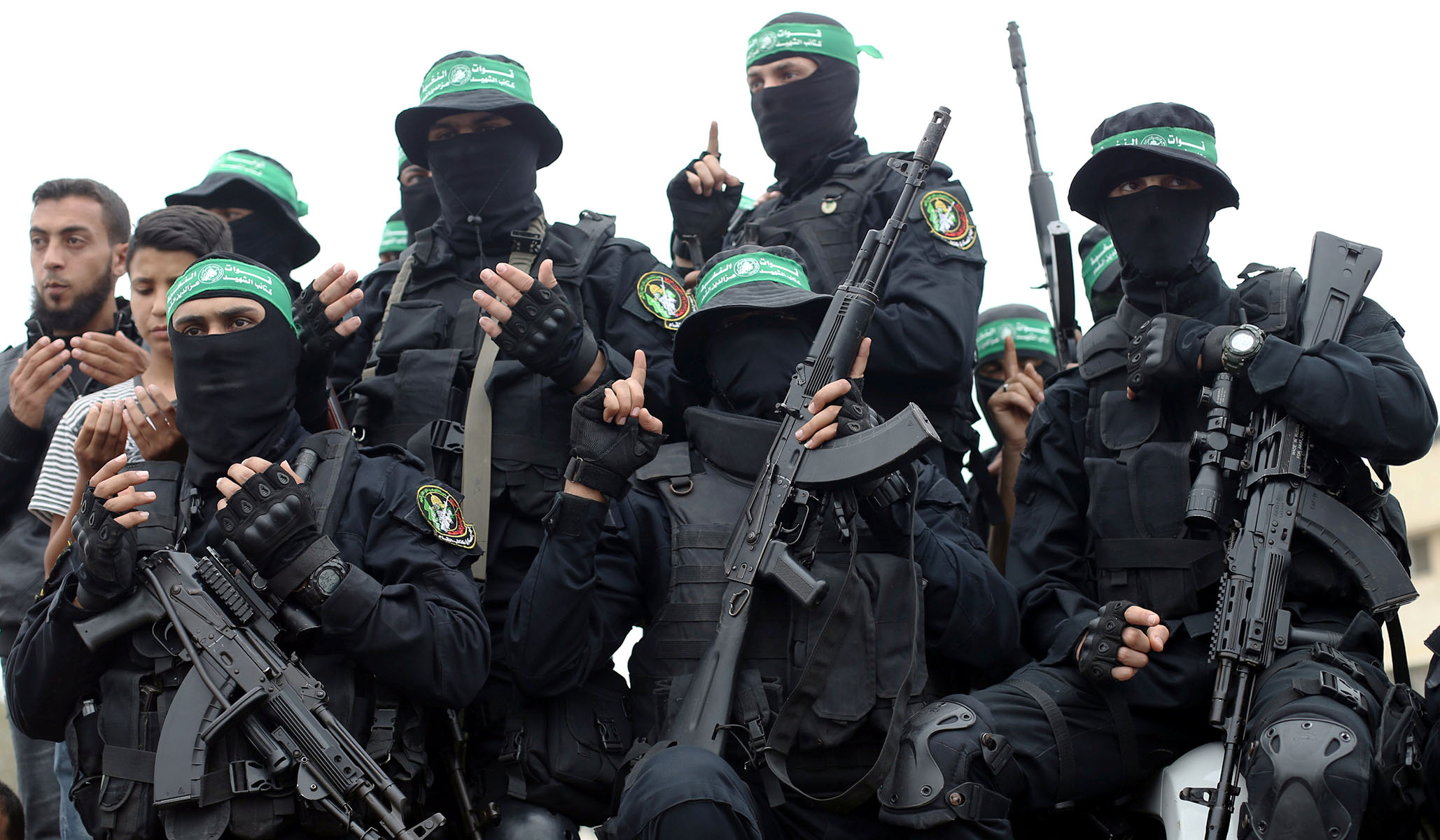 A Hamas official has claimed that 50 members of the Palestinian terror group were among those killed by Israeli fire during Monday's mass protests at the Gaza border.
Hamas leader Salah Bardawil said in a televised interview that of the "62 people martyred, 50 were Hamas."
Gaza's Hamas-run health ministry stated that 62 total Palestinians were killed during the riots on Monday, most by Israeli gunfire, and more than 2,700 were wounded.
"Take his word for it. This was no peaceful protest," said Israel Defense Forces spokesman Jonathan Conricus, who tweeted out the interview.
Senior Hamas official sets the record straight on who was killed in last Hamas-orchestrated riots: "50 of the 62 martyrs were Hamas". Take his word for it. This was no peaceful protest. pic.twitter.com/oop2y3oWrB

— Jonathan Conricus (@LTCJonathan) May 16, 2018
Hamas official, Dr. Salah Al-Bardawil is clear about terrorist involvement in the riots pic.twitter.com/p5My6JGQRr

— Israel Defense Forces (@IDF) May 16, 2018
The Hamas leader's claim of 50 members brings the total of terrorists killed on Monday up to 53. The Iran-backed Palestinian Islamic Jihad named three of its members on Monday who were killed in the riots.
Despite admitting that Hamas members were killed in the so-called Great March of Return, Bardawil claimed that Palestinian civilians, not the terror group, initiated the protests. Israeli intelligence, however, said the terror group has encouraged civilians, especially teenagers and children, to approach the Israeli border, while Hamas terrorists hung back and waited for an opening to cross and commit terror attacks on Israelis.
The bloody riots made Monday the deadliest single day in the Israeli–Palestinian conflict since the 2014 war between Hamas and Israel. The heightened violence corresponded with the christening of the new U.S. embassy in Jerusalem on Monday, which enraged Palestinians who view the eastern part of the city as a future capital.
"The Hamas leadership is a group of cannibals that treats their children as weapons. They have rockets, sidearms, and a different kind of weapon: women and children," Israeli Defense Minister Avigdor Liberman said on Wednesday. "Their goal is to lift Gaza's blockade but not to build their economy or hold talks about coexistence, but rather to smuggle weapons (into Gaza) to continue to build up their military force and create a pseudo Hezbollah model."
The IDF said it sent about 40 pallets of emergency medical supplies to the people of Gaza, but Hamas sent it back, "preventing the people of Gaza from receiving the aid they need."
NOW WATCH: 'Nikki Haley Stands Up to the U.N.'s Israel Hatred'
Send a tip to the news team at NR.