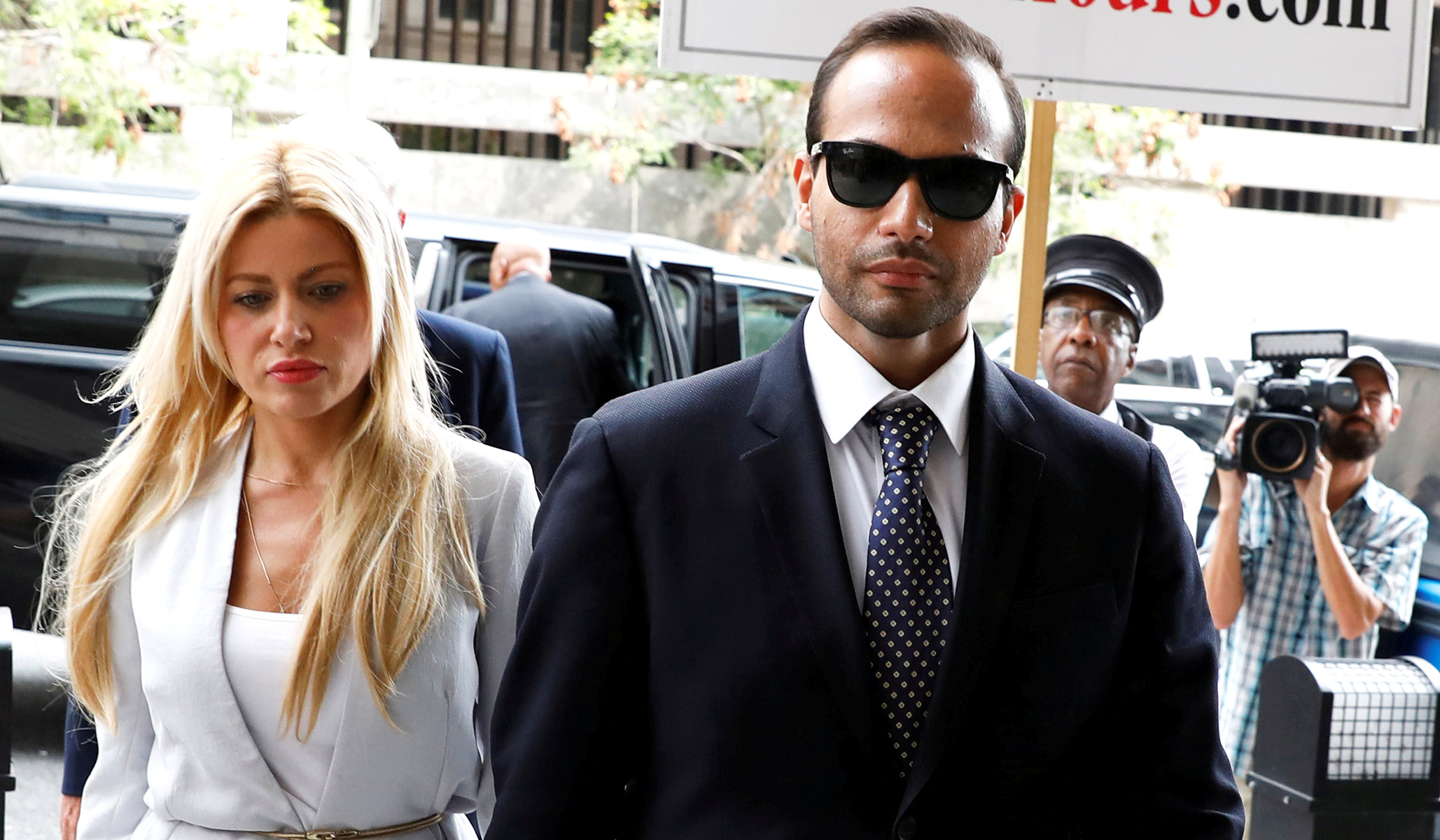 Former Trump campaign aide George Papadopoulos was sentenced Friday to 14 days in jail after pleading guilty in October to misleading federal investigators.
Prosecutors argued that Papadopoulos, who as part of his sentence must also pay a $9,500 fine and perform community service, withheld information that was "material" to Special Counsel Robert Mueller's investigation of Russian meddling in the 2016 election, though Trump and his allies have cast the former aide as a low-level "coffee boy" with no real influence or access to the candidate.
Papadopoulos was accused of lying to investigators about contacts he had with several people tied to Russia, including professor Joseph Mifsud, who approached him in 2016 offering to connect him with Russians in possession of "thousands of emails" containing damaging information about then-candidate Hillary Clinton. Prosecutors, who asked that Papadopoulos serve six months in prison, said his initial refusal to disclose his contact with Mifsud harmed their investigation as they lost track of the academic's whereabouts.
"The defendant did not provide 'substantial assistance' after that arrest," prosecutors wrote to the judge, "and much of the information provided by the defendant came only after the government confronted him."
"The sentence imposed here should reflect the fact that lying to federal investigators has real consequences, especially where the defendant lied to investigators about critical facts, in an investigation of national importance, after having been explicitly warned that lying to the FBI was a federal offense," they added.
Papadopoulos claimed he did not share Mifsud's offer of "dirt" on Clinton with anyone else on the campaign in a pre-recorded interview with CNN's Jake Tapper set to air Friday evening.
"As far as I remember, I absolutely did not share this information with anyone on the campaign," Papadopoulos told Tapper. "I might have, but I have no recollection of doing so. I can't guarantee. All I can say is, my memory is telling me that I never shared it with anyone on the campaign."
IN THE NEWS: '[WATCH] Giuliani Says Mueller Hardening Stance on Trump'
Send a tip to the news team at NR.