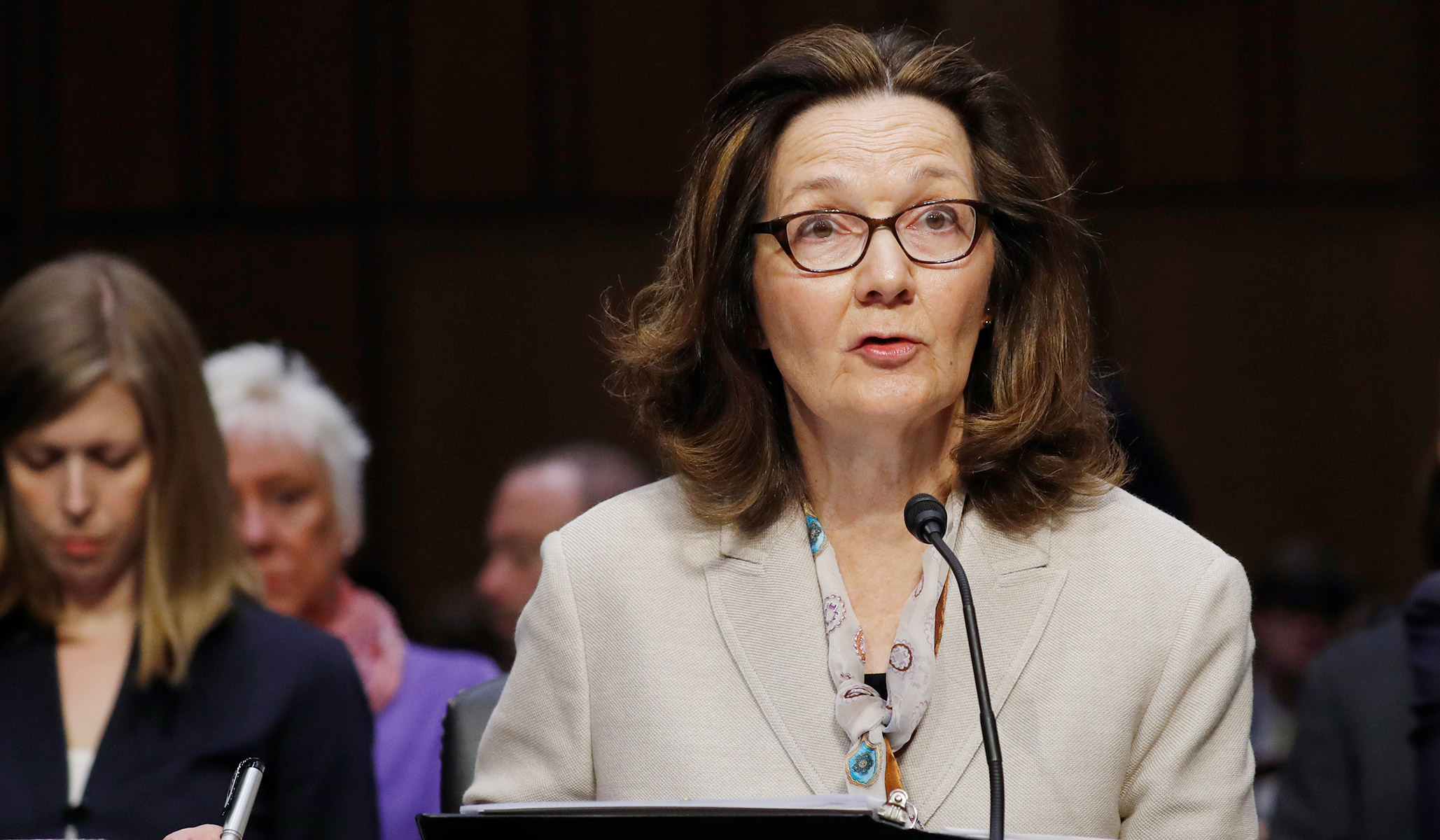 CIA director nominee Gina Haspel vowed that she would never reintroduce the CIA's controversial 'enhanced interrogation' program at her confirmation hearing Wednesday.
"I would never, ever take CIA back to an interrogation program," Haspel said in her appearance before the Senate Intelligence Committee. "I support the higher moral standard that this country has decided to hold itself to."
Haspel, who would be the first woman to run the CIA, came under fire for her role in the now-defunct interrogation program after President Trump announced her nomination to replace Mike Pompeo, who left to take over as secretary of state.
"CIA follows the law. We followed the law then…I wouldn't support a change in the law," Haspel said.
"No one should get credit for simply agreeing to follow the law. That's the least we should expect from any nominee and certainly the director of the CIA," the committee's top Democrat, Mark Warner of Virginia, shot back.
"I would not allow CIA to undertake activity that I thought was immoral, even if it was technically legal," Haspel replied. "I would absolutely not permit it."
The 33-year CIA career veteran said that her views on the program have evolved and that she has learned "leadership lessons" from it. Haspel added that she was not a part of creating the detention and interrogation program, and was only associated with it about a year after it was launched.
In retrospect, the CIA "was not prepared to conduct a detention and interrogation program," she stated.
An internal review of Haspel's career determined she did no wrong, but some lawmakers have called her nomination unacceptable.
When asked by several senators what her response would be if the president gave her a direct order to waterboard a detainee, Haspel doubled down on her promise not to comply "under any circumstances."
Haspel also addressed controversy over her 2005 order to destroy video tapes showing the interrogation of several terrorist suspects, a move intended to protect the identities of CIA agents from terrorists.
"Our lawyers were very consistent in saying to us that there was no legal requirement to retain the tapes, no legal impediment to disposing of the tapes," she stated.
A closed-door hearing, where Haspel will be able to discuss classified aspects of her career, will follow her public hearing.
Send a tip to the news team at NR.