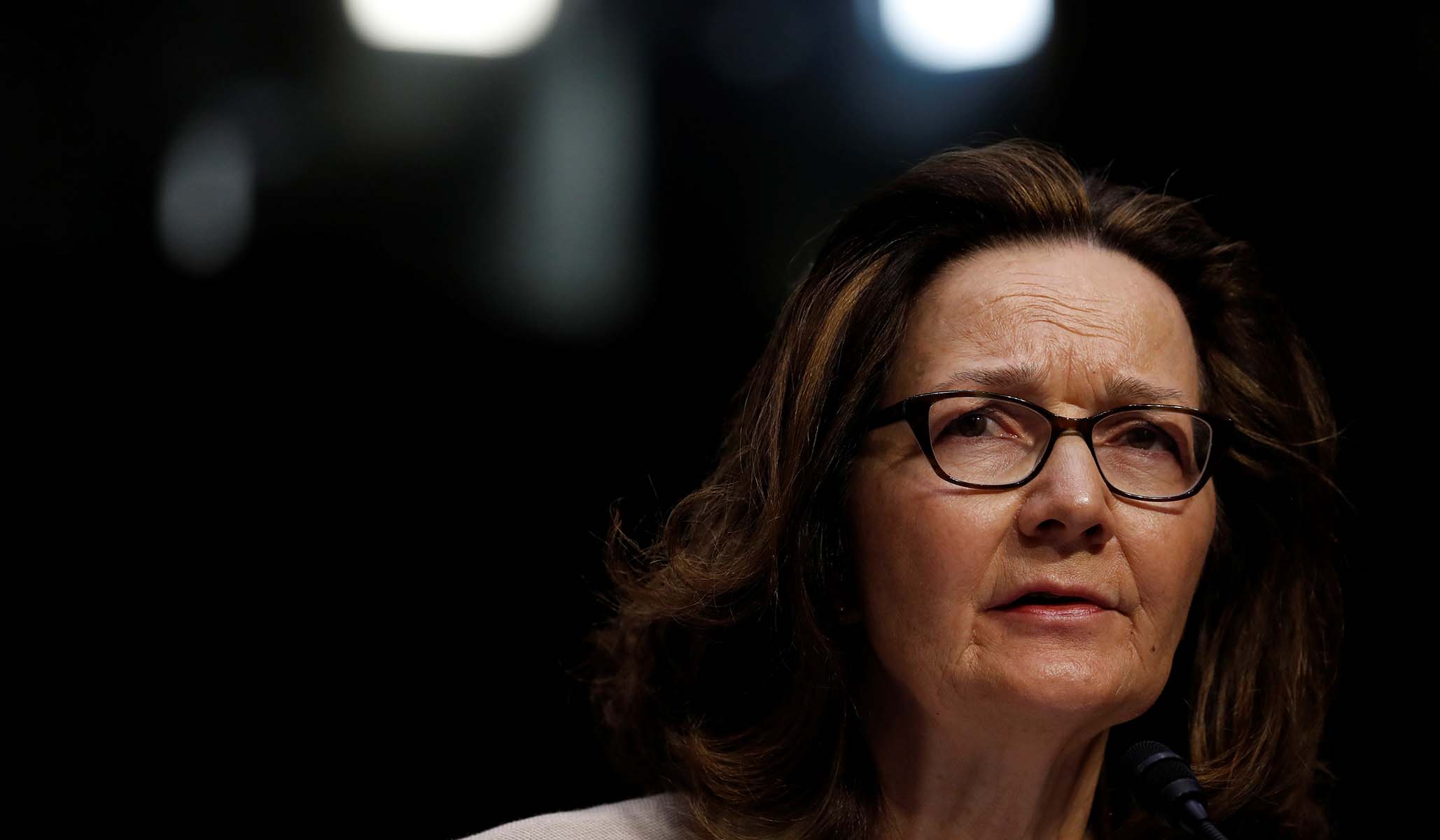 Gina Haspel, President Trump's nominee to lead the CIA, said the agency's enhanced-interrogation program was misguided and damaging to the U.S. in a letter to Senator Mark Warner (D., Va.) released Tuesday.
In the letter to Warner, the top Democrat on the Senate Intelligence Committee, Haspel was more harshly critical of the post-9/11 interrogation program than she had been in her confirmation hearing last week, conceding that the program was damaging to U.S. interests.
"While I won't condemn those that made these hard calls, and I have noted the valuable intelligence collected, the program ultimately did damage to our officers and our standing in the world," Haspel wrote in the letter, first obtained by CNN. "With the benefit of hindsight and my experience as a senior agency leader, the enhanced interrogation program is not one the CIA should have undertaken."
Facing staunch opposition and tough questions from Senate Democrats during her confirmation hearing, Haspel vowed the agency would not reimplement the widely condemned program on her watch, but stopped short of admitting it was a mistake.
In addition to noting the damage done to America's international reputation, Haspel wrote in the letter that the CIA will be more forthcoming with Congress going forward.
"CIA needs to have consensus from members of the oversight committees who make decisions on behalf of the American people as their elected representatives on activities that can't be made public," she wrote.
Warner is one of a number of Democratic lawmakers, many of whom are up for reelection in red states, who remain undecided about Haspel's confirmation. Her nomination was all but unanimously opposed by Democrats, as well as Republican senators John McCain of Arizona and Rand Paul of Kentucky, who expressed concerns about her role in running a CIA "black site" in Thailand where a terror suspect was waterboarded in the early 2000's.
McCain and Paul remain opposed to Haspel's nomination, citing her reluctance to definitively condemn waterboarding as immoral, though McCain is unlikely to return to Washington to cast his vote due to his ongoing battle with brain cancer.
Haspel is expected to clear the Senate Intelligence Committee with the support of at least one Democrat, according to the Wall Street Journal. Following that vote Wednesday morning, she will be considered by the broader Senate.
Update 2:50p.m.: After receiving Haspel's letter, Warner decided to support her confirmation, NBC News reports.
Send a tip to the news team at NR.