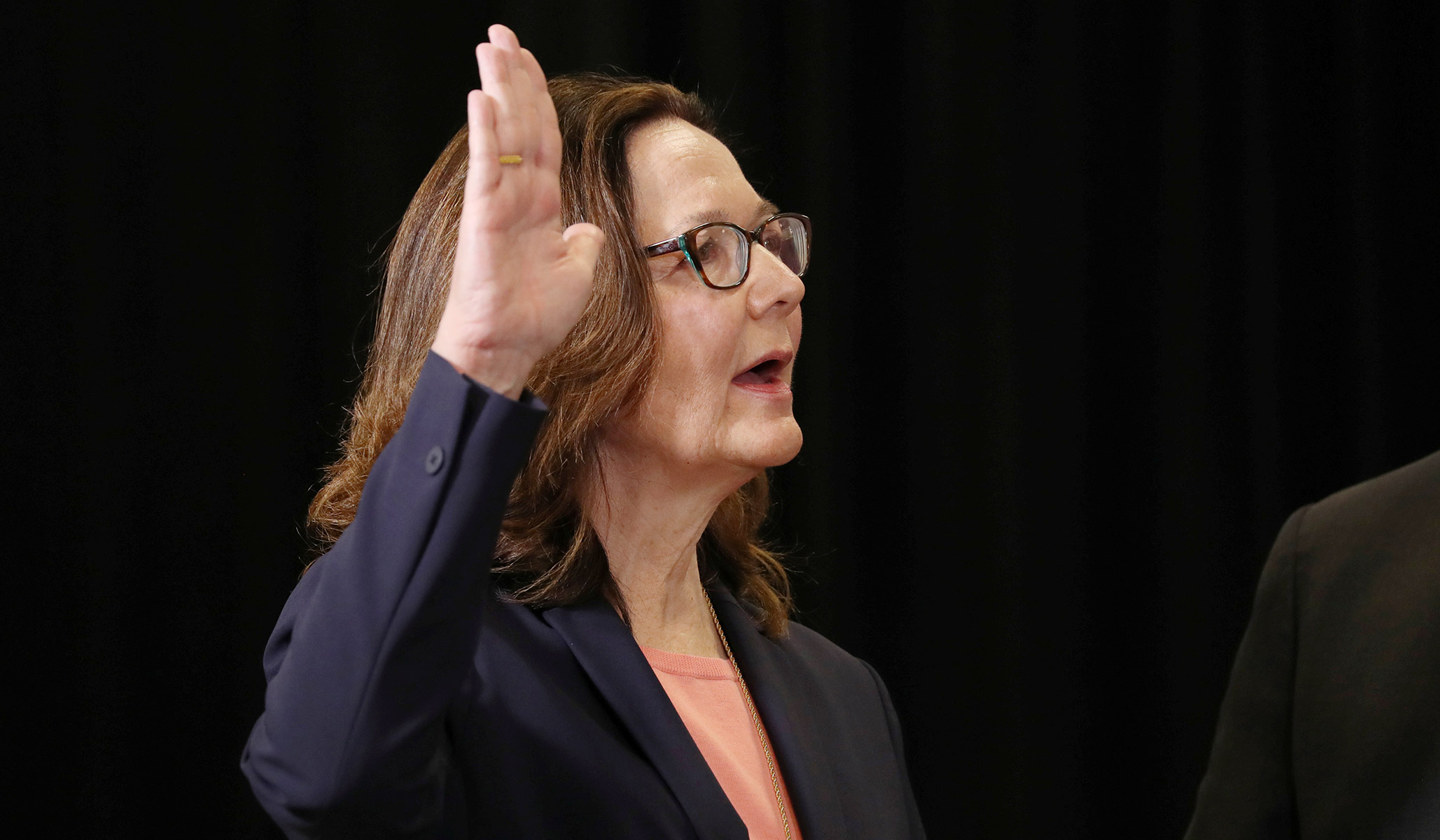 As she was sworn in as director of the Central Intelligence Agency on Monday, Gina Haspel promised to strengthen the agency.
The first woman ever to lead the CIA announced her plans to send more officers into the field, boost the agency's foreign-language proficiency, and strengthen partnerships abroad and at home.
"We cannot rest on our laurels," she said.
The Senate approved Haspel's nomination last week after an acrimonious confirmation hearing in which she was questioned about her involvement in the CIA's now-defunct enhanced-interrogation program following 9/11.
"It has been nearly 50 years since an operations officer rose up through he ranks to become the director, and after the experience of the last two months I think I know why that is," she joked.
President Trump attended the ceremony at the CIA headquarters and offered Haspel his vote of confidence.
"Gina is tough. She's strong. And when it comes to defending America, Gina will never, ever back down," Trump said.
Vice President Mike Pence administered the oath of office as Secretary of State Mike Pompeo, whom Haspel succeeds at Langley, held the Bible on which she placed her hand.
Haspel expressed her gratitude that the president made time to come out for the ceremony, and said the "the best workforce in government" does not take his confidence in its efforts for granted.
"I would be remiss if I did not also note the tremendous pride I take in being the first woman to serve as director," she said, adding a word of praise for the CIA women before her. "I stand on the shoulders of heroines who never sought public acclaim but served as inspirations to the generations that came after them."
NOW WATCH: 'Gina Haspel: First Female CIA Director'
Send a tip to the news team at NR.