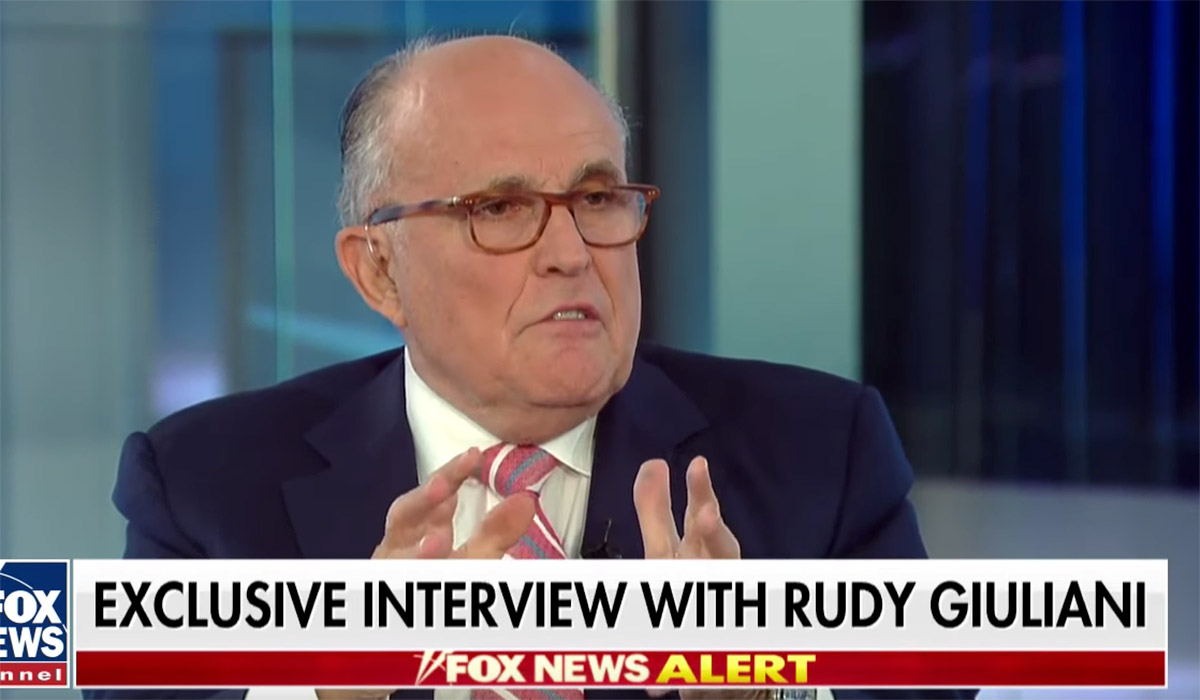 Rudy Giuliani said Friday that Special Counsel Robert Mueller has agreed to the Trump legal team's demand that he narrow the scope of questions he plans to ask the president as a prerequisite for securing an in-person interview.
Mueller, who has long sought a sit down with Trump, agreed Wednesday night to narrow his focus in interviewing Trump from five broad topics to just two, Giuliani told CNN's Chris Cuomo.
"Wednesday night we received a communication from them. We sent about five letters and never received a response and then they sent us a response. I can't go into detail, but narrowing the subjects for questioning down to about two," he said.
"You could actually have divided those into five categories or subject areas — so three are out. No secret that the whole thing with Michael Cohen is out because that's in the Southern District of New York," he added before explaining that Mueller has turned over all responsibilities related to the investigation into Cohen's financial crimes to the U.S. Attorney's Office in Manhattan.
Pressed on what questions — besides those pertaining to Cohen — had been abandoned, Giuliani said he couldn't provide specifics but offered that his team would like to see a tight focus on Russian involvement in the election.
"The main focus that we want, I can tell you, is Russia. Was there a connection with Russia?"
Mueller provided a list of 49 questions he would like to ask Trump in person to the president's legal team last month. The list, which was obtained by the New York Times, includes questions related to former national-security adviser Michael Flynn's contacts with Russian officials, the firing of former FBI director James Comey, Attorney General Jeff Sessions's contacts with Russians, and Trump's knowledge of broad campaign coordination with Russia.
Trump has been seeking a sit down with Mueller for months, against the advice of former White House lawyer John Dowd, who reportedly resigned due to Trump's reluctance to heed his advice. Giuliani was brought on shortly thereafter and has said his role is to coordinate a swift conclusion to Mueller's probe.
Send a tip to the news team at NR.