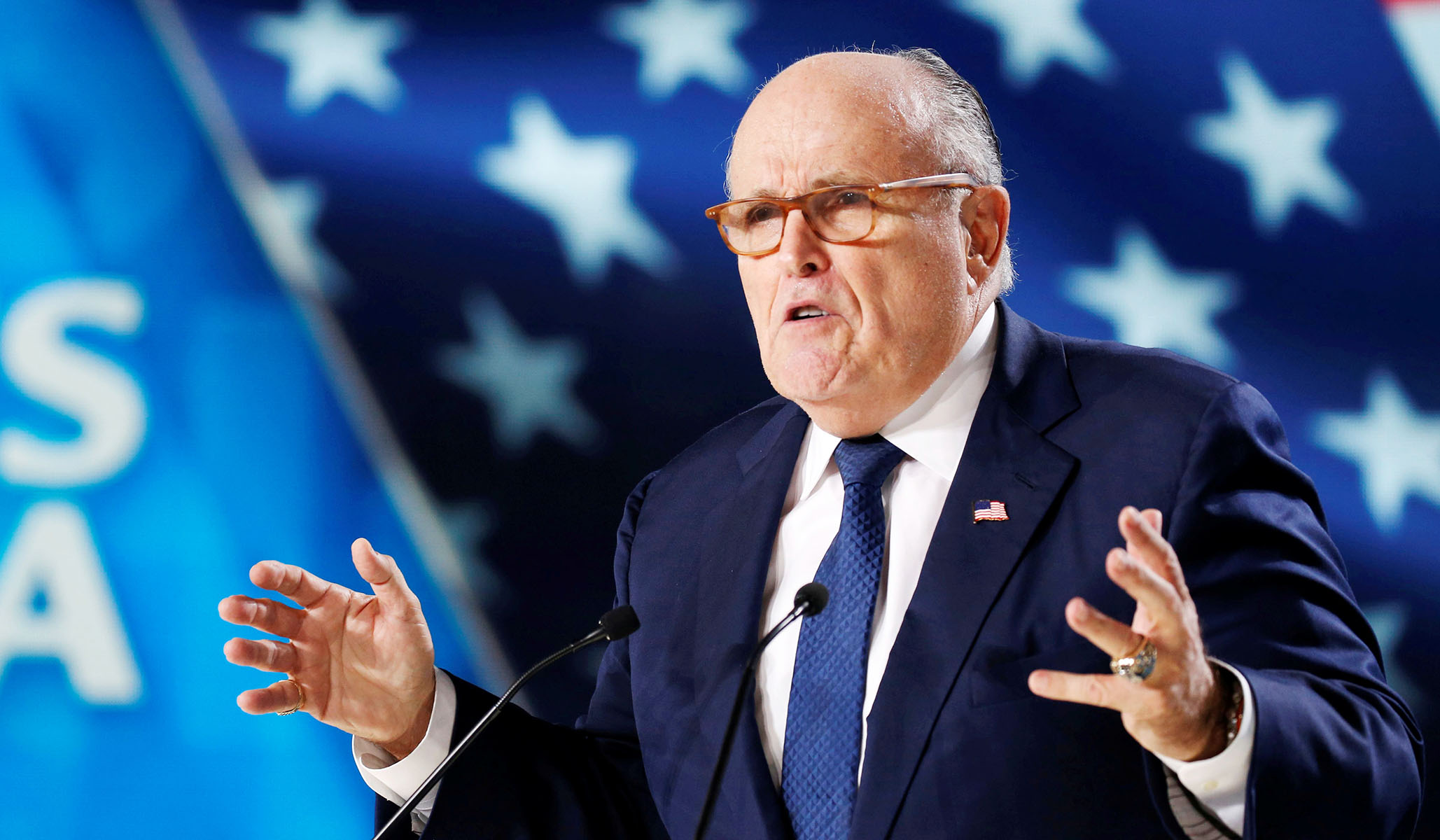 President Trump's description of the discussions surrounding the building of a Trump Tower in Moscow, which he provided to Special Counsel Robert Mueller last week, align with Michael Cohen's account of those conversations, Trump attorney Rudy Giuliani told the New York Times Thursday.
Cohen, Trump's former personal attorney, plead guilty Thursday to lying to Congress about the timing of discussions related to the Moscow development and Trump's involvement in those conversations. Cohen testified before the Senate Intelligence Committee in August that the Moscow Trump Tower project fell through in early 2016 but admitted as part of his plea agreement that discussions of the project, which involved Trump personally, extended until at least June of that year.
Cohen's plea came just days after Trump submitted written responses to Mueller's questions following a protracted period of negotiation over the scope of the questions he would answer. Some of the questions pertained to the Moscow Trump Tower project, prompting speculation that Mueller attempted to catch the president in a perjury trap by having him place his version of events on the record only to have Cohen contradict that account in his guilty plea.
Giuliani, however, maintains that Trump's answers to the questions pertaining to the Moscow development are entirely consistent with the account Cohen provided Thursday morning.
"The president said there was a proposal, it was discussed with Cohen, there was a nonbinding letter of intent, and it didn't go beyond that," Giuliani told the Times.
Cohen also admitted Thursday that he was motivated to mislead Congress in order to avoid contradicting Trump's repeated claim, made during and after the 2016 presidential campaign, that he did not have any commercial interests in Russia.
"I was aware of Individual 1's [Trump's] repeated disavowals of commercial and political ties between himself and Russia, his repeated statements that investigations of such ties were politically motivated and without evidence, and that any contact with Russian nationals by Individual 1's campaign or the Trump Organization had all terminated before the Iowa Caucus, which was on February 1 of 2016," Cohen told the judge.
Asked about Cohen's account of the discussions surrounding Trump Tower Moscow, the president accused Cohen of lying, prompting speculation that his written responses to Mueller would contradict Cohen's account.
"So he's lying very simply in order to get a reduced sentence, O.K.?" Trump told reporters before embarking on a trip to Buenos Aires for the G-20 summit.
Send a tip to the news team at NR.