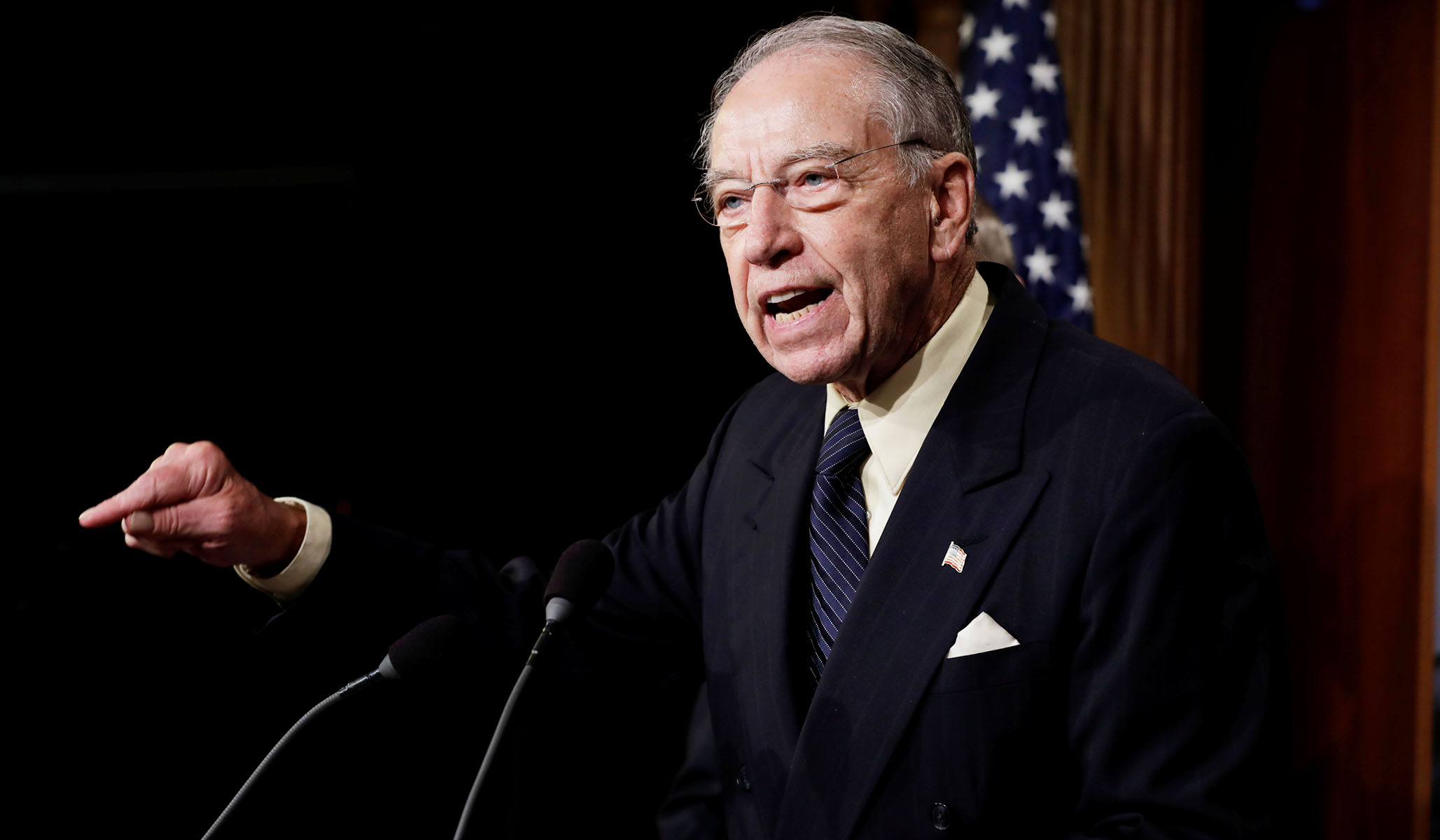 Updated 4:06pm:
Senator Chuck Grassley and House Speaker Paul Ryan objected Tuesday to President Trump's suggestion that he could end birthright citizenship by executive order.
"I am not a lawyer but it seems to me it would take a constitutional amendment to change that as opposed to an executive order," Grassley, the Republican chairman of the Judiciary Committee told Iowa's CBS2.
Most legal scholars believe the 14th Amendment to the Constitution provides citizenship to all children born on U.S. soil, regardless of their parents' legal status.
The Amendment states, "All persons born or naturalized in the United States, and subject to the jurisdiction thereof, are citizens of the United States and of the State wherein they reside."
"It seems to me 'born in the United States' is pretty simple. 'Subject to the jurisdiction thereof' might be a little more debatable by lawyers," Grassley said.
Ryan agreed, saying "you obviously cannot do that."
"You cannot end birthright citizenship with an executive order," the Republican House speaker told Lexington, Kentucky's WVLK radio. "We didn't like it when Obama tried changing immigration laws via executive action, and obviously as conservatives we believe in the Constitution."
Trump said Tuesday that he is planning an executive order that would scrap the right to citizenship of all children of illegal immigrants.
"We're the only country in the world where a person comes in, has a baby, and the baby is essentially a citizen of the United States for 85 years with all of those benefits," the president said. "It's ridiculous. And it has to end."
In fact, a few dozen countries, including Canada, Mexico, and many South American nations offer some form of birthright citizenship.
"It was always told to me that you needed a constitutional amendment. Guess what? You don't," Trump said. "You can definitely do it with an act of Congress. But now they're saying I can do it just with an executive order."
Such an order from the president would likely face immediate court challenges.
Grassley said he had heard Congress may be able to pass a law to alter birthright citizenship, but said he would hold off on further remarks until he has seen Trump's executive order.
Send a tip to the news team at NR.