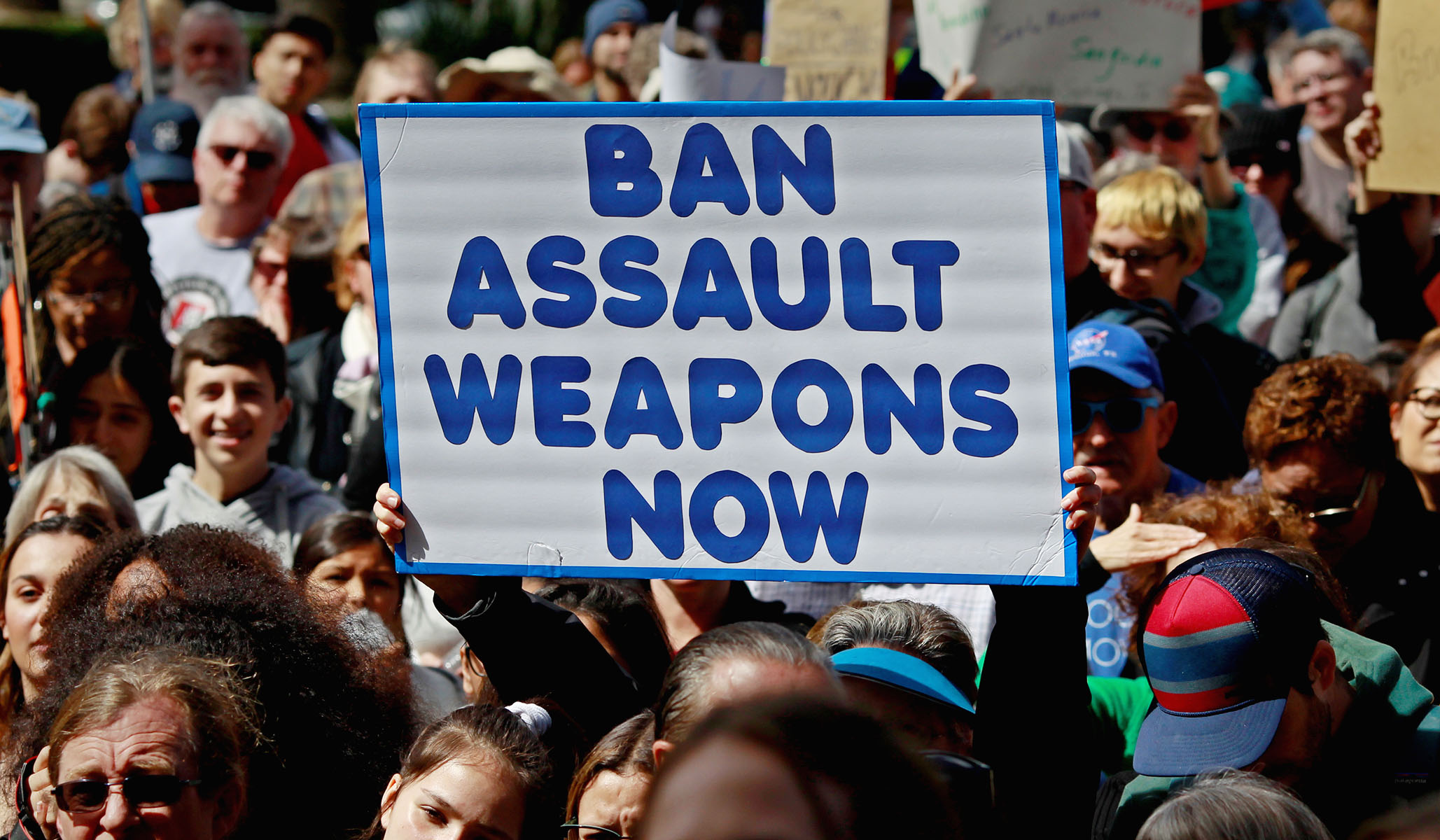 Gun background checks soared to over 2.7 million in March, shattering the previous record by almost 250,000.
This March saw 2,767,699 checks, beating the same month in 2016, which saw 2,523,265 checks, by 244,434, according to FBI records published Tuesday.
Two years ago, 2016 took the record for the most background checks a year, reaching 27.5 million background checks. So far, this year is projected to beat 2017, which saw 25.2 million checks, but not outdo 2016.
"These statistics represent the number of firearm background checks initiated through the NICS," the FBI said. "They do not represent the number of firearms sold. Based on varying state laws and purchase scenarios, a one-to-one correlation cannot be made between a firearm background check and a firearm sale."
The increase comes as high-school survivors of the Valentine's Day Parkland, Florida school shooting have once again steered the national conversation to gun control.
The students, families of victims, and others have organized massive marches and protests for new gun control measures such as banning AR-15s and reforming background checks. On March 24, hundreds of thousands of marchers stormed Washington, D.C., rivaling the crowd size of even the 2017 Women's March.
The young activists were successful at getting Republican Florida Governor Rick Scott to sign a gun control bill that bans bump stocks, raises the minimum age to buy a gun from 18 to 21, and institutes a three-day waiting period for gun purchases. Families of all 17 Parkland victims backed the bill.
On the federal level, the Stop School Violence Act, signed into law last month by 75 bipartisan lawmakers, funds training for students, teachers, and law enforcement on how to prevent and respond to school shootings. The bill also sets aside millions to tighten the physical security systems in schools.
Typically gun purchases spike in America after mass shootings and pushes for gun restrictions.
Send a tip to the news team at NR.