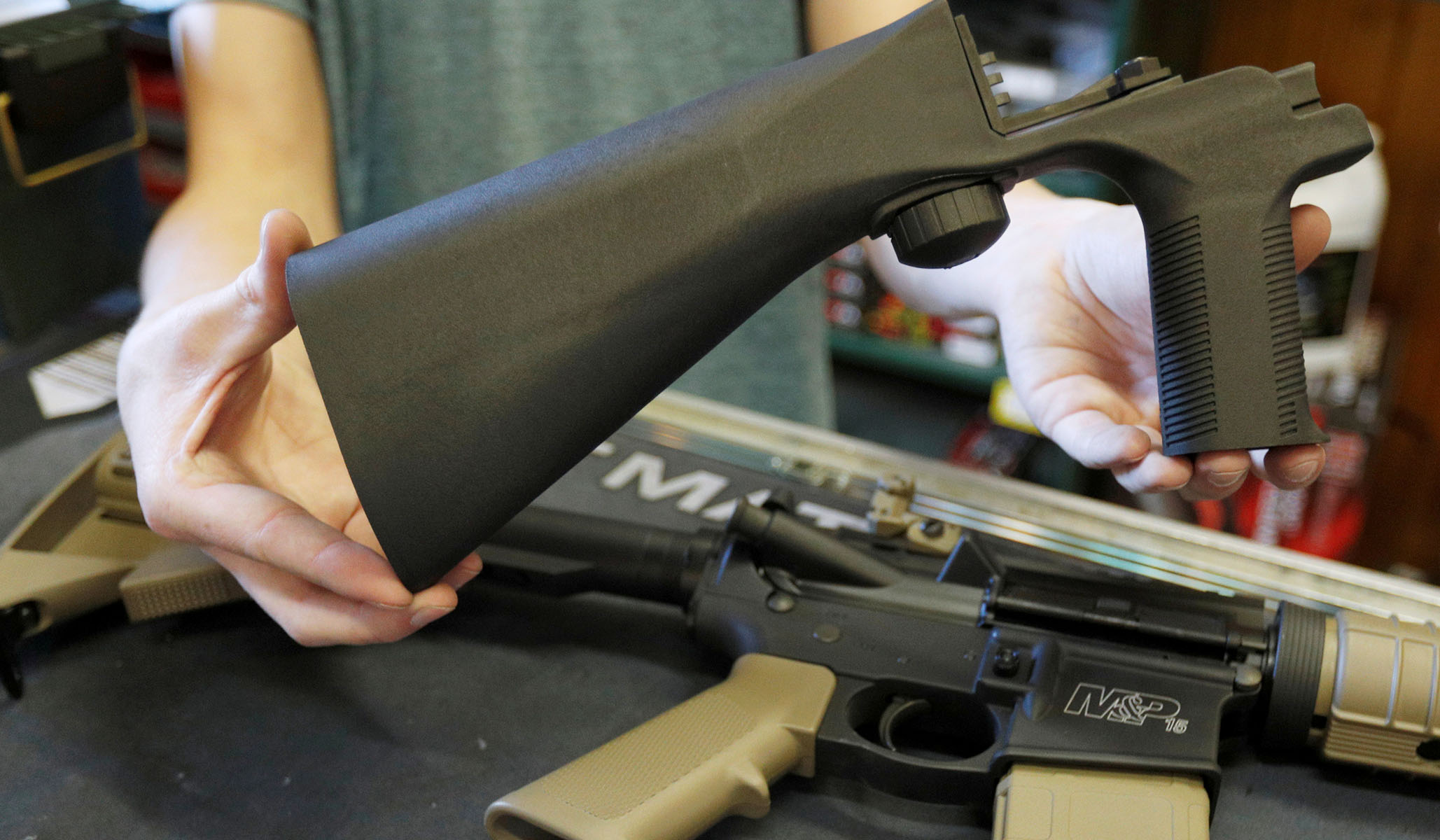 Gun Owners of America, a pro-gun-rights political-advocacy organization, announced Tuesday that it will file a legal challenge to the Trump administration's ban on the sale and possession of bump stocks, which was announced just hours earlier.
Acting attorney general Matthew Whitaker issued a final rule change Tuesday that expanded the definition of an illegal machine gun under federal law to include devices that, when affixed to semi-automatic weapons, increase their rate of fire to mimic that of a fully automatic weapon.
Individuals in possession of bump stocks have 90 days to destroy or turn them over to law enforcement before the amended regulation takes effect.
"As written, this case has important implications for gun owners since, in the coming days, an estimated half a million bump stock owners will have the difficult decision of either destroying or surrendering their valuable property — or else risk felony prosecution," Erich Pratt, Gun Owners of America executive director, said in a statement.
The rule change reverses a 2010 determination by Alcohol Tobacco and Firearms officials that bump stocks could not be prohibited under the 1934 federal law outlawing machine guns. Those officials ruled that Congress would have to pass separate legislation if they wanted the devices outlawed.
"ATF's claim that it can rewrite Congressional law cannot pass legal muster. Agencies are not free to rewrite laws under the guise of 'interpretation' of a statute, especially where the law's meaning is clear," Pratt added.
The bump stock, a previously obscure device known only to gun enthusiasts, was thrust to the center of the national gun-control debate in October 2017 after Stephen Paddock used a number of them to carry out the deadliest mass shooting America's history.
Paddock murdered 58 concertgoers from his perch in a Las Vegas hotel room and was later found dead by suicide, surrounded by 23 rifles, 14 of which were fitted with bump stocks.
Send a tip to the news team at NR.