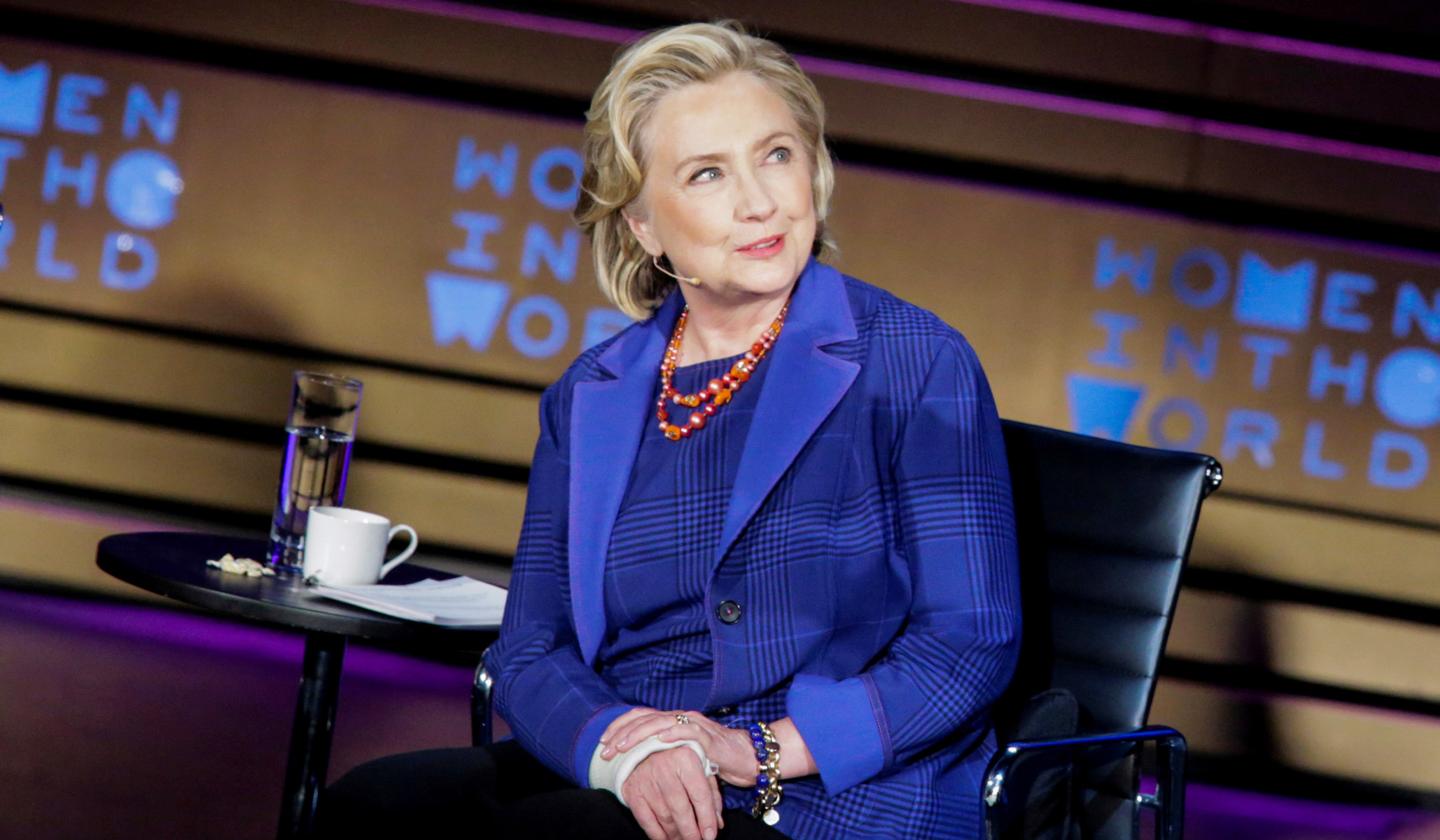 Hillary Clinton announced Wednesday that she is teaming up with legendary director Steven Spielberg to produce a television show about the history of women's suffrage.
I'm thrilled to be joining forces with Steven Spielberg to bring @efweiss5's book "The Woman's Hour" to TV. It's about the women who fought for suffrage nearly 100 years ago. We stand on their shoulders, and I'm delighted to have a hand in helping to tell their stories.

— Hillary Clinton (@HillaryClinton) August 1, 2018
Elaine Weiss's The Woman's Hour: The Great Fight to Win the Vote, published in March, documents the fight of American women for the right to vote circa 1920.
"At the heart of democracy lies the ballot box, and Elaine Weiss' unforgettable book tells the story of the female leaders who — in the face of towering economic, racial and political opposition — fought for and won American women's right to vote," Clinton said. "Unfolding over six weeks in the summer of 1920, 'The Woman's Hour' is both a page-turning drama and an inspiration for everyone, young and old, male and female, in these perilous times."
Spielberg's Amblin TV plans to market the show to a cable or streaming service, but no network has picked it up yet. Clinton will join the book's author as well as Amblin TV co-presidents Darryl Frank and Justin Falvey to produce the show as either a television movie or limited series.
The former New York senator will reportedly play an active role in choosing the show's writers, directors, and cast, and will have a say in its script.
Clinton has spent some of her time after the 2016 election emphasizing women's issues and condemning the "long, long history of trying to silence women."
"This is not about one woman and one election," she said in April. "This remains a very serious challenge to women speaking out, speaking up, trying to or already assuming positions of power and influence. When I hear that, I hear the echoes going back thousands of years and I hear the unfortunate belief that people still have that women's voices are not particularly appealing, that women's words are not particularly important."
NOW WATCH: 'Hillary Clinton Makes Big Donations Towards 2018 Midterms'
Send a tip to the news team at NR.