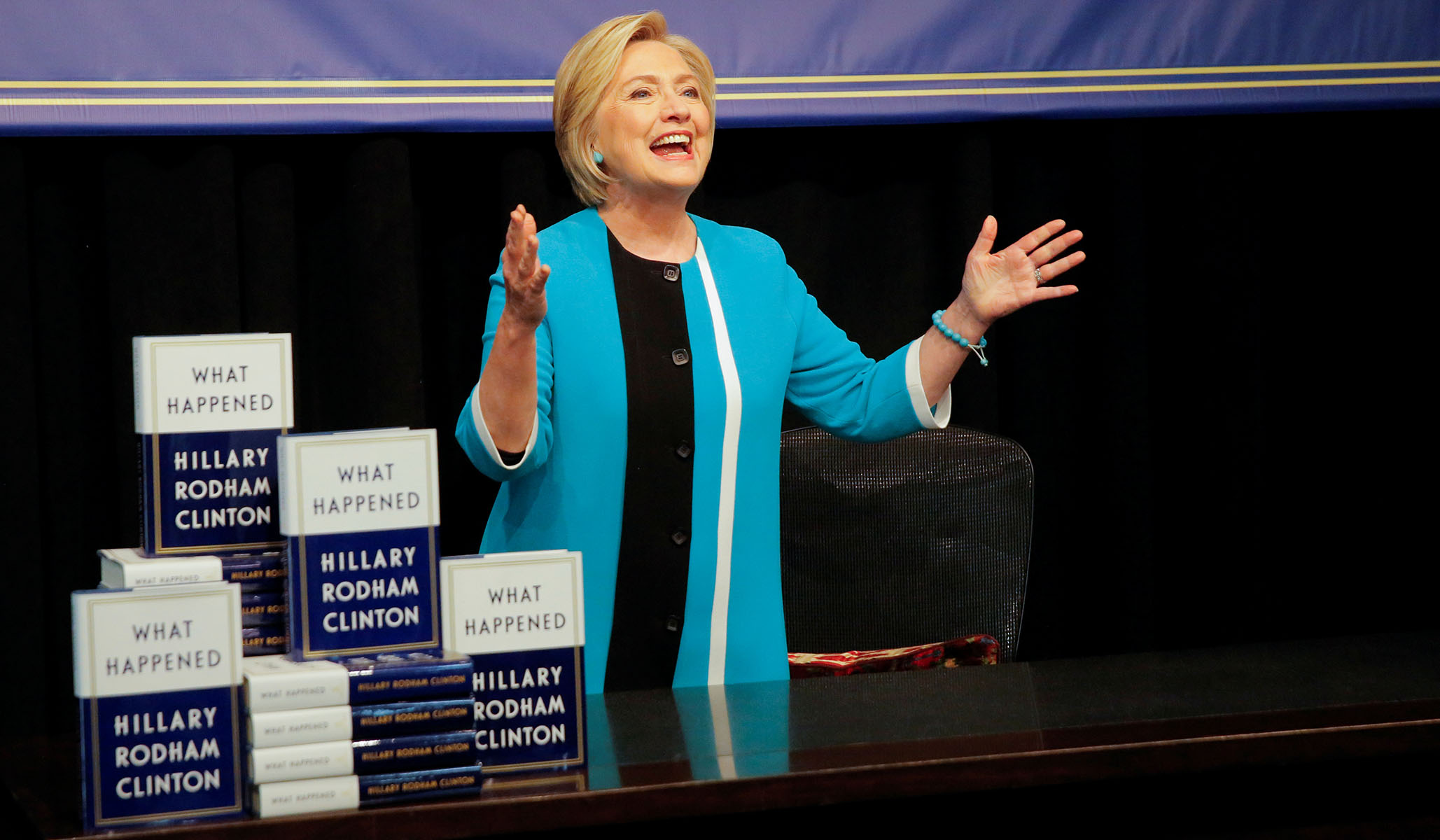 Hillary Clinton conceded Friday that she would "like to be president" before detailing the qualifications she believes make her uniquely well-suited to succeed President Trump.
"We're going to talk about 2020 in a minute — do you want to run again?" Recode's Kara Swisher asked during a live question and answer session Friday night.
"No," Clinton responded quickly. However, when pressed by Swisher, she immediately admitted, "Well, I— well, I'd like to be president."
"Look, I think, hopefully, when we have a Democrat in the Oval Office in January of 2021, there's going to be so much work to be done," Clinton added. "The work would be work that I feel very well-prepared for, having been in the Senate for 8 years, having been a diplomat in the State Department. It's just gonna be a lot of heavy lifting."
When pressed further, Clinton said she wouldn't make any decisions regarding 2020 until after the upcoming midterm elections.
"I'm not even going to think about it until we get through this November 6th election about what's going to happen after that."

Clinton announced earlier this month that she will embark on a 13-stop nationwide speaking tour with her husband, Bill Clinton. The tour, as well as Clinton's frequent media appearances criticizing the Trump administration, have fed speculation that she will run again.
Phillip Reines, a longtime Clinton aide, suggested in a recent Politico profile that his former boss should enter the 2020 Democratic field.
"It's curious why Hillary Clinton's name isn't in the mix—either conversationally or in formal polling—as a 2020 candidate," Reines said. "She's younger than Donald Trump by a year. She's younger than Joe Biden by four years. Is it that she's run before? This would be Bernie Sanders's second time, and Biden's third time. Is it lack of support? She had 65 million people vote for her."
[jwplayer VHiQomjc]
Send a tip to the news team at NR.