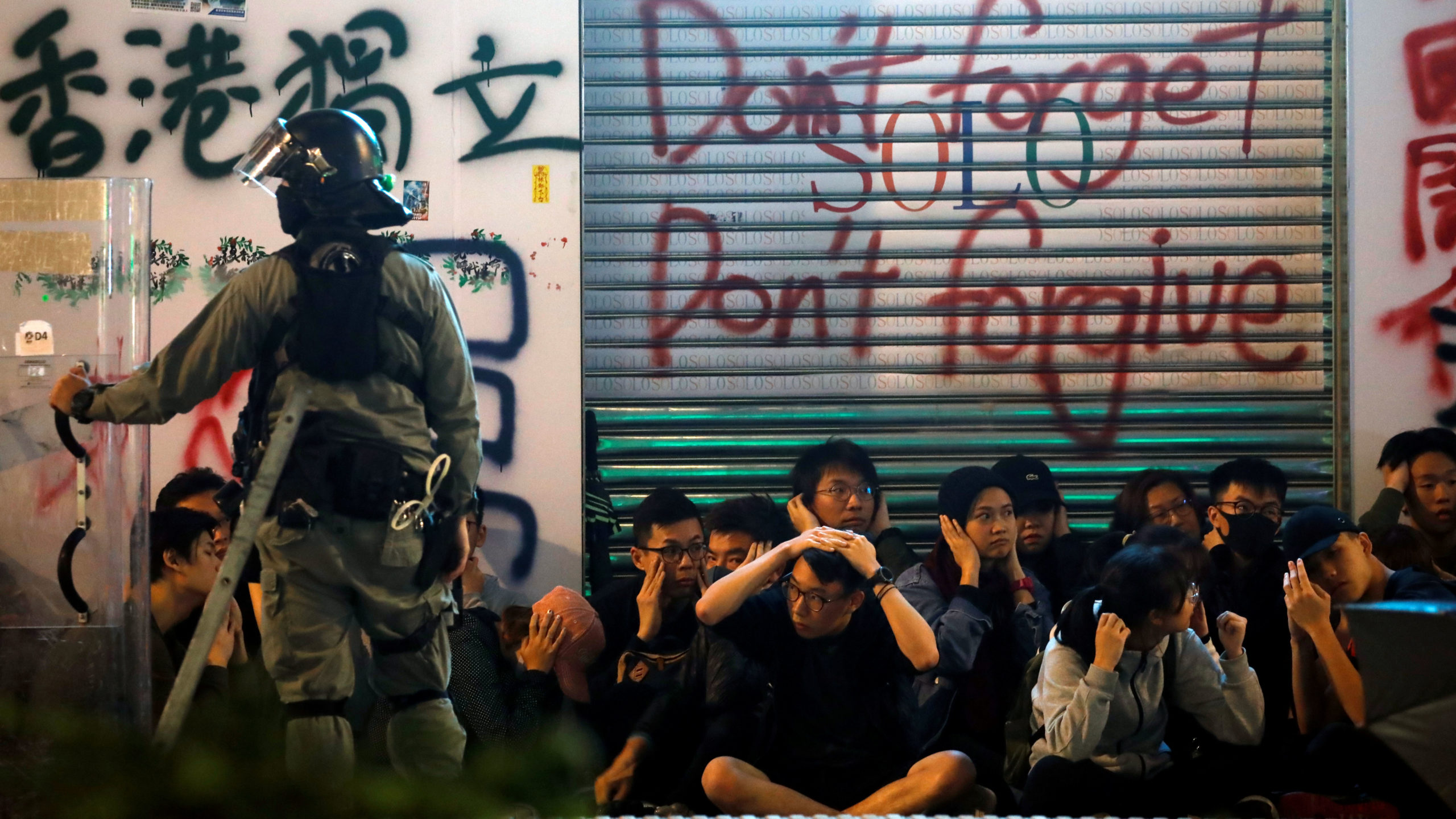 Around 400 people were arrested on Wednesday in Hong Kong as a New Year's Day pro-democracy march turned violent and demonstrators clashed with police.
Arrests began Wednesday in the Wan Chai bar district, spurring demonstrators to bring reinforcements and more materials, such as bricks, in order to resist the riot police who patrolled the streets with a water-cannon truck. At least 420 protesters were arrested over the over the New Year holiday, including a 12-year old, police said.
Protesters attacked branches of the United Kingdom bank HSBC, which they have accused of coordinating with Chinese authorities to freeze funding for activists.
Organizers of the march accused the Hong Kong police of not giving participants enough notice to disperse before the march ended and making arrests indiscriminately. The police force argued they had given notice to march participants and said four officers were injured during the scuffles.
About 7,000 demonstrators have been arrested since June when protests escalated and continued throughout the summer, originally sparked by outrage over an extradition law, which Hong Kong residents said would allow Chinese authorities to effectively "kidnap" them with little evidence of criminality.
The concern over the law soon ballooned into fear that China plans to throw out its "One Country, Two Systems" policy regarding Hong Kong. The bill was formally withdrawn in October, but that did little to curb the protests. The protesters have since made several other, broader demands including enhanced democracy for Hong Kong, an independent investigation into police conduct, and amnesty for protesters who have been arrested.
Send a tip to the news team at NR.