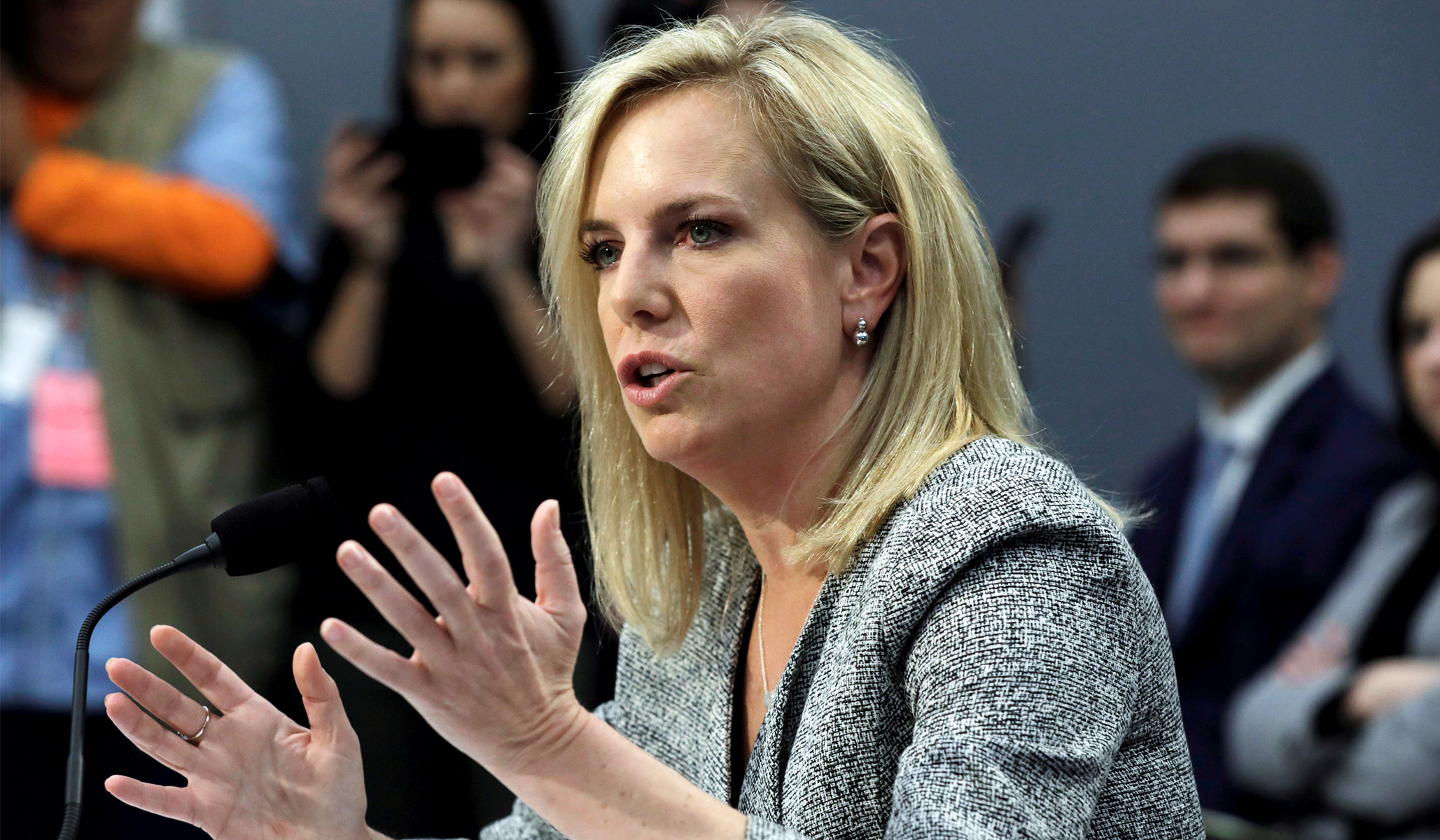 The Trump administration announced Friday that it will discontinue temporary protected status for tens of thousands of Hondurans who have been living in the U.S. since a hurricane ravaged their homeland in 1999. The move is the latest in a string of such revocations, which expose previously protected immigrants to deportation, by the administration.
Homeland Security secretary Kirstjen Nielsen said in a Friday statement that a government review found conditions in Honduras have improved to an extent that temporary protected status is no longer warranted.
Honduran immigrants relying on temporary protected status, of which there are roughly 86,000, will have until January 2020 to return to their home country or work out a legal means of remaining in the U.S.
Marlon Tabora Munoz, Honduras' ambassador to the United States, said it's not fair to ask those immigrants to return home after so many years.
"These families have lived in the United States for 20 years and re-integrating them into the country will not be easy if they decide to return," he said in a statement provided to Reuters.
The announcement comes two weeks after the administration revoked temporary protected status for 9,000 Nepalese, and months after it revoked temporary protected status for roughly 200,000 Salvadorans who have been legally allowed to live and work in the U.S. since 2001. Immigrants from Haiti and Nicaragua have also seen their temporary protected status revoked by the administration.
Advocates of stronger immigration enforcement have cast the temporary protected status orders as de facto citizenship as they are renewed every six to 18 months, often for decades at a time. Critics of the administration's approach, meanwhile,  argue that it is inhumane to uproot immigrant families that have long since settled in the U.S and may face violence in their home countries.
"The cancellation of T.P.S. for Honduran immigrants is a death sentence for many of those who would be sent back to a country being roiled by political repression and violence," Jessica Morales Rocketto, political director of the National Domestic Workers Alliance, told the New York Times.
Send a tip to the news team at NR.