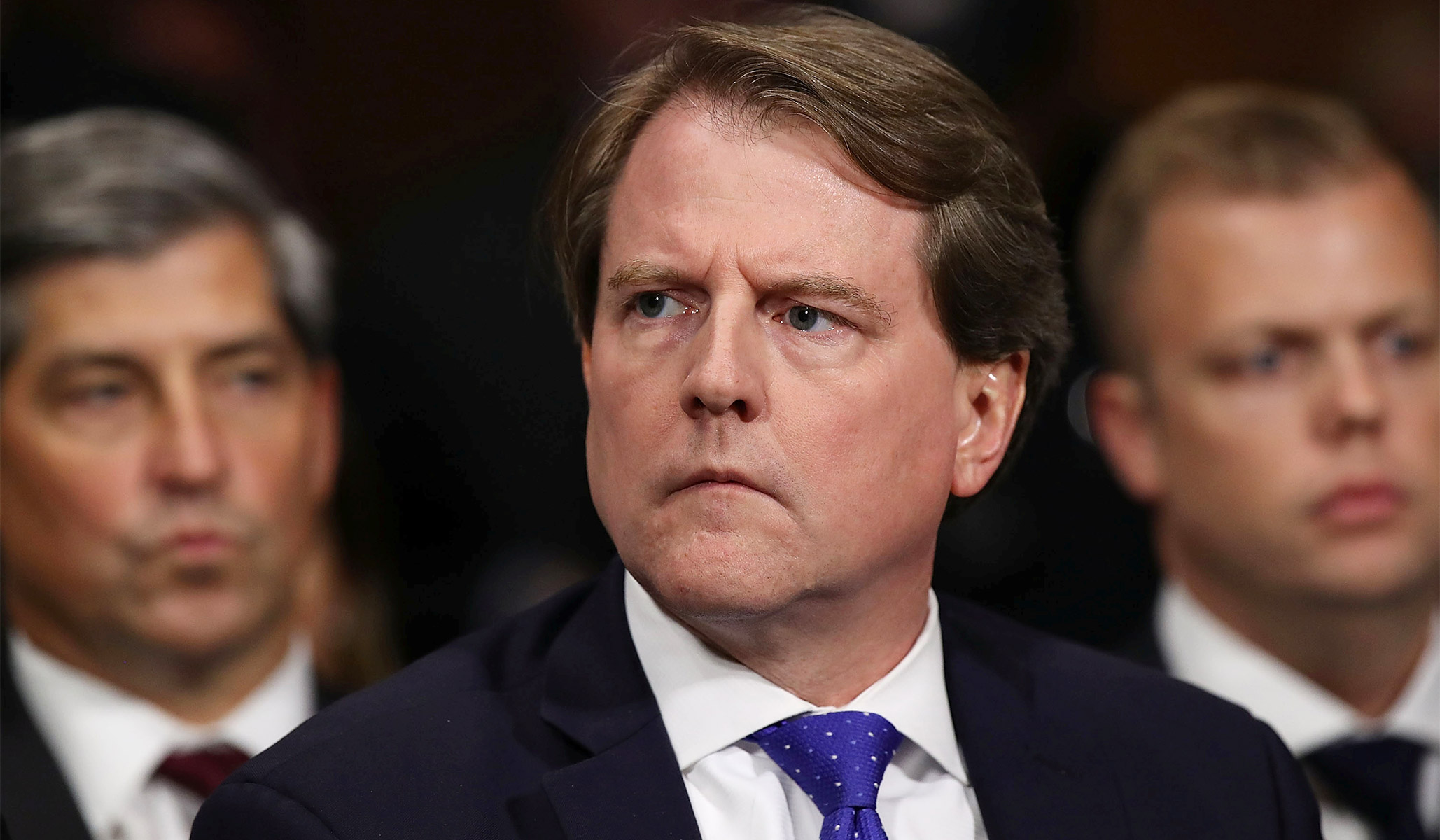 House Judiciary Committee chairman Jerry Nadler subpoenaed former White House counsel Donald McGahn on Monday, days after the release of Special Counsel Robert Mueller's final report drew attention to McGahn's assertion that President Trump directed him to have the Justice Department fire Mueller.
Nadler said he considers McGahn, who left the White House in October, a "critical witness" in his committee's probe of the president and his associates, which is focused in part on the question of whether Trump obstructed justice during the Russia investigation. Mueller declined to reach a conclusion on that question in his final report, which was released with redactions on Thursday.
"Mr. McGahn is a critical witness to many of the alleged instances of obstruction of justice and other misconduct described in the Mueller report. His testimony will help shed further light on the President's attacks on the rule of law, and his attempts to cover up those actions by lying to the American people and requesting others do the same," Nadler said in a statement.
The New York Democrat requested that McGahn submit the documents the Committee has requested by May 7 and testify by May 21.
Trump has railed against the report since its release, making particular reference to notes McGahn claimed to have taken during his time in the White House and subsequently provided to Mueller's team.
"Statements are made about me by certain people in the Crazy Mueller Report, in itself written by 18 Angry Democrat Trump Haters, which are fabricated & totally untrue," he wrote on Twitter on Friday. "Watch out for people that take so-called 'notes,' when the notes never existed until needed."
Send a tip to the news team at NR.