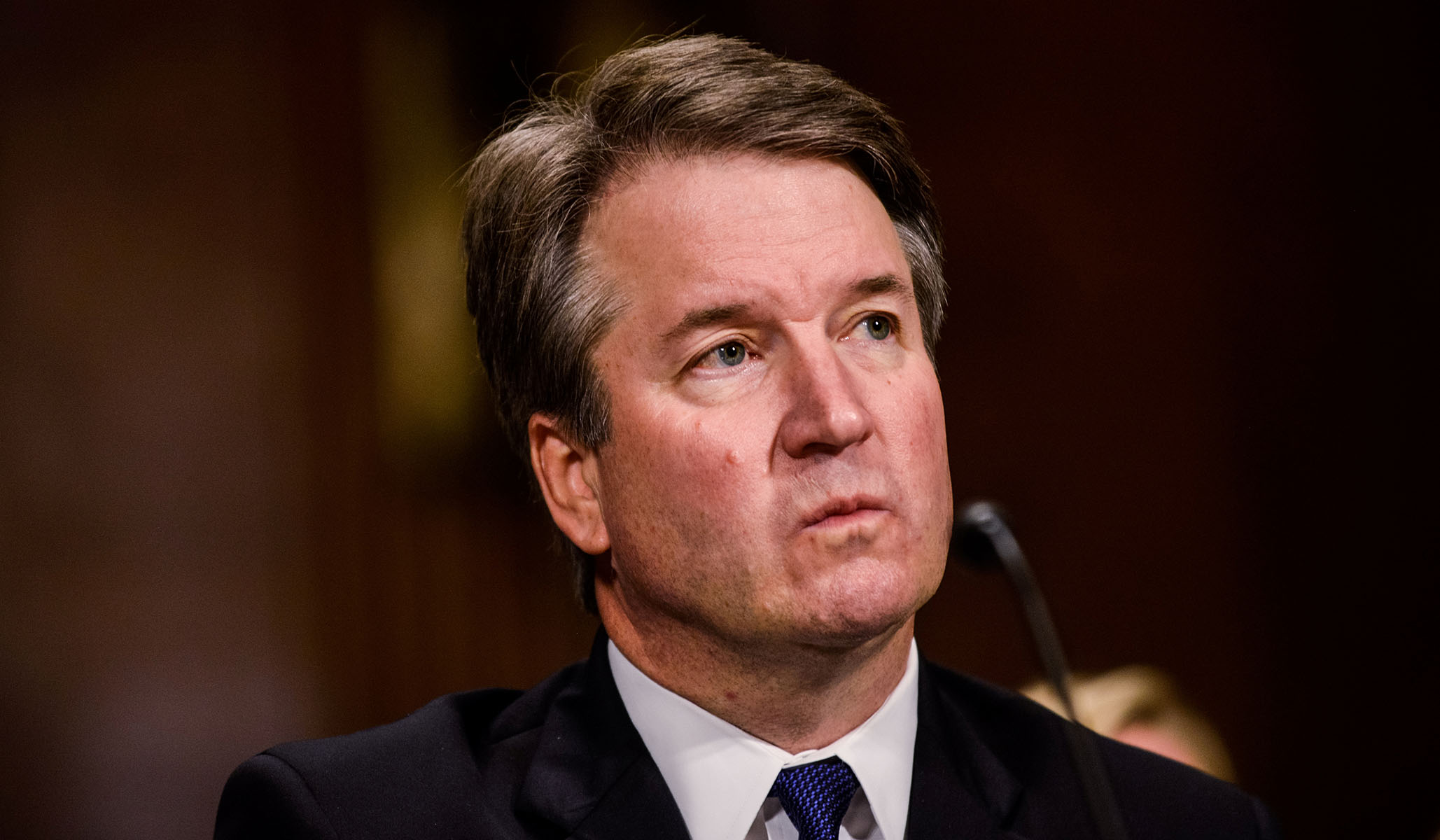 Representative Joe Neguse (D., Colo.), a freshman member of the House Judiciary Committee, told constituents Friday that the panel will "likely" investigate perjury claims against Supreme Court justice Brett Kavanaugh and may move to impeach him depending on their findings.
"There's no question [Kavanaugh] committed perjury during the confirmation hearings and so forth," Neguse said when asked if he planned to pursue Kavanaugh's impeachment. "I think the Judiciary Committee is likely to take that up."
In the video of the exchange disseminated by a conservative advocacy group, Neguse did not explain which specific statement of Kavanaugh's he believes constituted perjury.
Kavanaugh faced a number of perjury accusations during his confirmation hearings, including the suggestion that he lied about when he learned of the sexual-assault allegations brought against him by his former Yale classmate Deborah Ramirez.
During his second confirmation hearing, Kavanaugh told lawmakers that he first learned of Ramirez's claims following the publication of the New Yorker report that informed the wider public. NBC News subsequently obtained a series of text-message exchanges between Kavanaugh and his allies in which they appear to be discussing Ramirez's allegations in advance of the report's publication in the New Yorker.
NBC then published a report, cited widely by other media outlets and pundits, suggesting that Kavanaugh misled investigators.
However, Kavanaugh had previously told Senate investigators that his former Yale classmates informed him that Ramirez was reaching out to fellow alumni in an effort to substantiate her claim. A transcript of that conversation with investigators, which occurred ahead of both the New Yorker report and his second confirmation hearing, shows that Kavanaugh did not intend to lie to lawmakers, as he had already admitted learning of the report in advance. NBC News subsequently edited its report without issuing a correction.
Kavanaugh was also accused of misleading lawmakers regarding the meaning of certain slang terms in his high-school yearbook as well as the details of his work portfolio during his time in the George W. Bush White House, though neither of those charges has been proven.
Neguse's comments echo those made by Representative Jerry Nadler (D., N.Y.), who was overheard on an Acela train discussing the possibility of impeaching Kavanaugh days after the midterm elections.
Send a tip to the news team at NR.