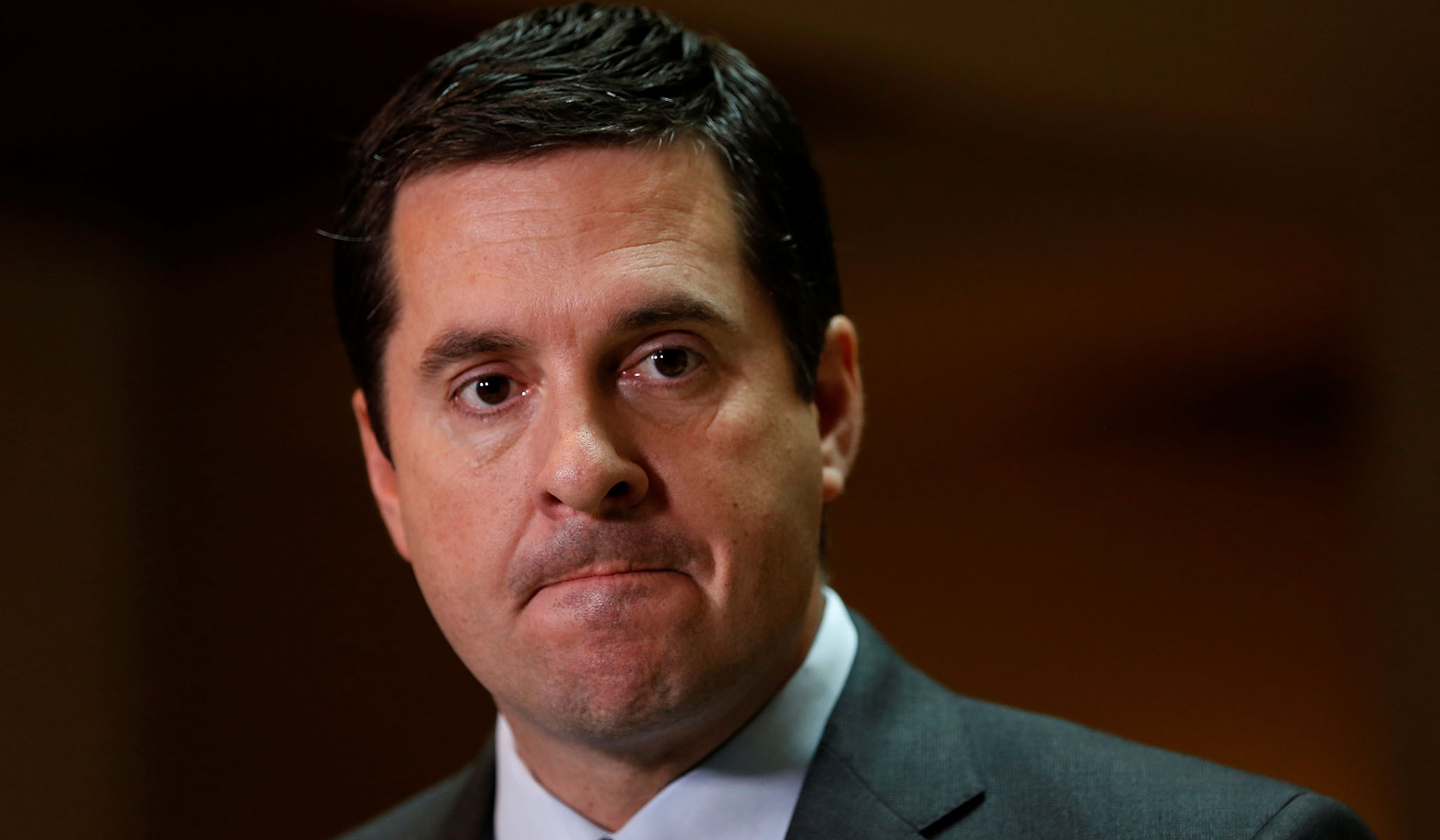 Republicans on the House Intelligence Committee blocked on Thursday a request by panel Democrats to subpoena the interpreter who attended President Trump's otherwise private meeting with Vladimir Putin on Monday.
After committee chairman Devin Nunes (R.,Calif.) initially refused to recognize Representative Adam Schiff's (D., Calif.) call for a vote to compel the interpreter's private testimony, the panel defeated the motion along party lines, 11–6.
"This is an extraordinary remedy, I realize," Schiff reportedly told his colleagues on the Committee. "But then it's extraordinary for the president of the United States to ask all of his senior staff essentials to leave the room and have a conversation with an adversary, and then in a public conversation disavow his own intelligence agencies and in many respects disavow his own country."
The White House has not been forthcoming with specifics about the substance of Monday's meeting in Helsinki, Finland, prompting condemnation from congressional Democrats eager to know what Trump and Putin discussed.
Democratic scrutiny was heightened Wednesday after the Russian ambassador to the U.S. told Russian reporters that a number of "important verbal agreements" related to significant bilateral arms-control treaties were reached during the sit-down meeting. Pentagon officials could not provide any information when asked Wednesday if agreements related to military operations were reached.
Asked Wednesday afternoon if he would support bringing the interpreter before Congress to testify, Sen. Lindsey Graham (R., S.C.) responded "absolutely not," and suggested that it would establish a precedent that would prevent future president's from meeting privately with foreign heads of state.
Trump's apparent deference to Putin during the press conference that followed the meeting drew the ire of lawmakers on both sides of the aisle and many of the president's allies in the media. The White House later walked backed Trump's endorsement of Putin's denial of election meddling and reiterated Trump's faith in the American intelligence community.
While the press conference created a flurry of criticism within the Beltway, Republican voters overwhelmingly approved of the performance. According to an Axios/Survey Monkey poll released Thursday, 79 percent of Republicans approved of the press conference while 91 percent of Democrats disapproved. A Wednesday CBS News poll reflected similar findings.
Send a tip to the news team at NR.