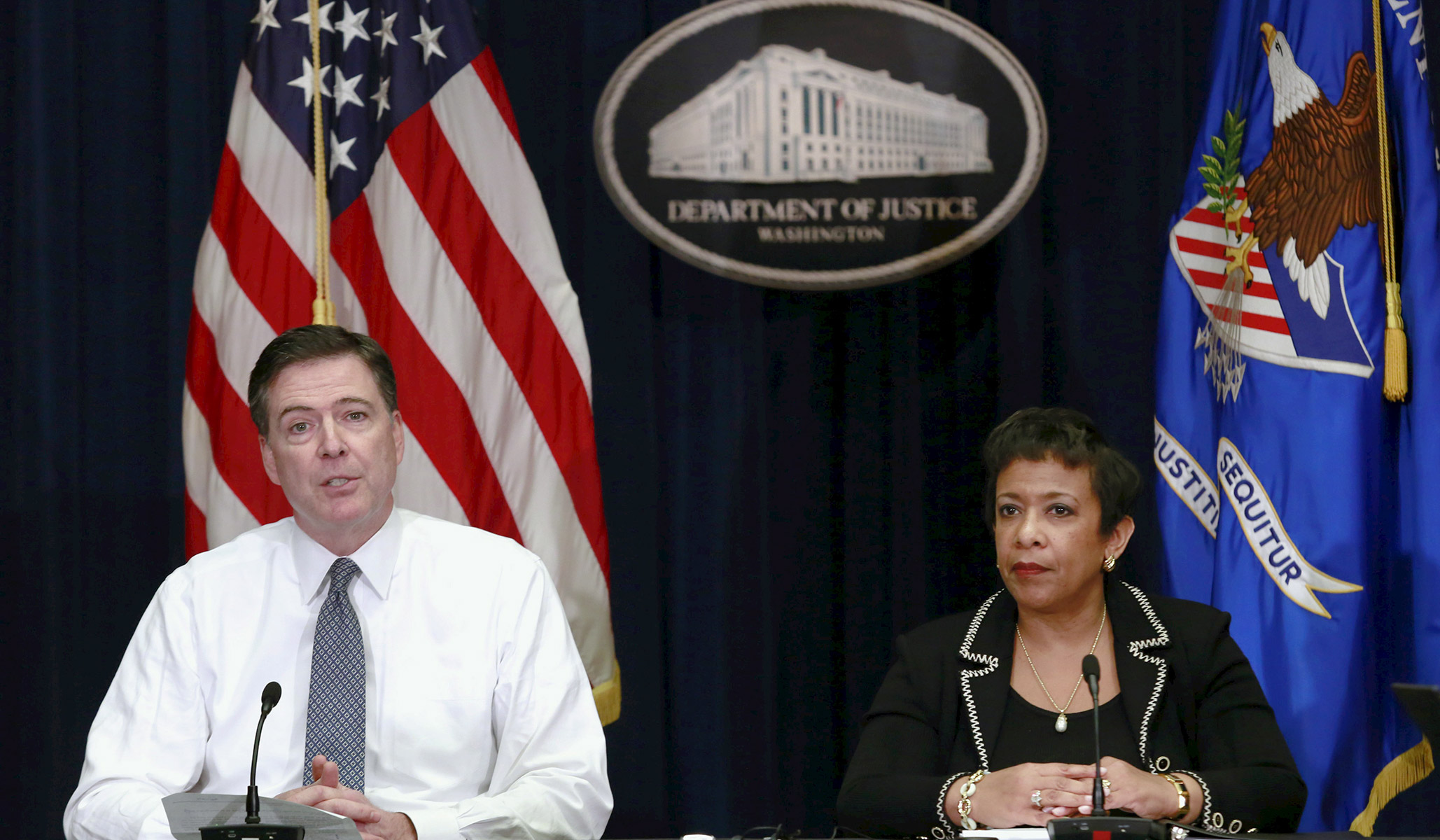 A coalition of eleven House Republicans sent a letter to Attorney General Jeff Sessions Wednesday calling for criminal investigations into a number of top Obama Justice Department and FBI officials.
The group of lawmakers, led by Florida gubernatorial hopeful Ron DeSantis, accuses Hillary Clinton, former FBI director James Comey, former deputy FBI director Andrew McCabe, and former attorney general Loretta Lynch of a range of crimes, many of which they say were committed to shield Clinton from the investigation into her use of a private email server.
"We write to refer the following individuals for investigation of potential violation(s) of federal statutes. In doing so, we are especially mindful of the dissimilar degrees of zealousness that has [sic] marked the investigations into Former Secretary of State Hillary Clinton and the presidential campaign of Donald Trump," the lawmakers wrote in the letter, which was also addressed to FBI director Christopher Wray. "Because we believe that those in positions of high authority should be treated the same as every other American, we want to be sure that the potential violations of law outlined below are vetted appropriately."
The lawmakers accuse Clinton of concealing the payments she made to the notorious opposition-research firm Fusion GPS, Comey of leaking classified information, and Lynch of threatening a perspective informant if he followed through on providing damaging information about Clinton.
The letter also demands that Sessions begin new criminal investigations into the senior FBI officials who approved a surveillance warrant for former Trump campaign adviser Carter Page relying, at least in part, on the opposition-research dossier on Trump for probable cause.
The group of lawmakers, which includes a number of House Freedom Caucus members, also called for investigations into FBI officials Peter Strzok and Lisa Page for their respective roles in modifying the statement announcing the FBI's decision not to charge Clinton for her handling of classified information.
Send a tip to the news team at NR.