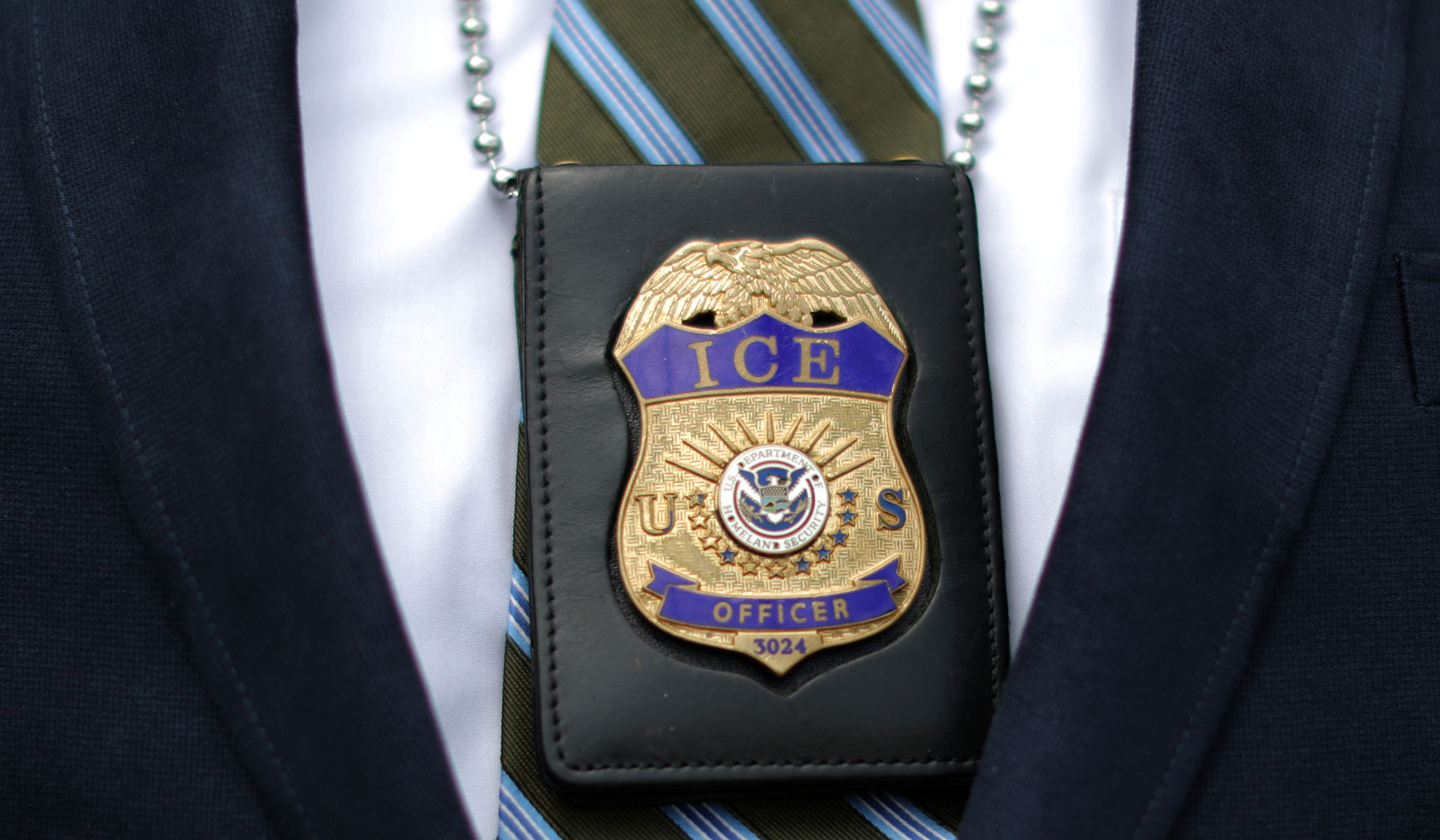 A New Yorker fact checker sparked online controversy this weekend by falsely suggesting that an Immigration and Customs Enforcement (ICE) agent featured on the agency's Twitter account had a Nazi tattoo, according to an ICE statement released Monday.
Justin Gaertner, a combat-wounded Marine veteran and ICE forensic analyst, was lambasted on various social platforms over the weekend after New Yorker fact checker Talia Lavin suggested in a since-deleted tweet that his tattoo, commemorating the platoon he served with in Afghanistan, was actually a Nazi "Iron Cross" tattoo.
In its statement, ICE condemned Lavin for "baselessly slandering an American hero" and cited her tweet as the genesis of the misinformed backlash.
Read the full ICE statement regarding erroneous attacks on ICE employee for #military tattoo: pic.twitter.com/BwA8kFWNFV

— ICE (@ICEgov) June 18, 2018
Lavin allegedly sparked the controversy by disseminating a photo of Gaertner that was featured on the official ICE Twitter account along with a caption implying that the tattoo represented Nazism.
Learn more about HERO Child-Rescue Corps, a program for wounded, injured & ill Special Ops Forces to receive training in high-tech computer forensics & law enforcement skills, to assist federal agents in the fight against online child sexual exploitation https://t.co/g0DpFeb3fE pic.twitter.com/b7qTIbnuRR

— ICE (@ICEgov) May 25, 2018
The New Yorker on Monday apologized for the tweet.
"The New Yorker has just learned that a staff member erroneously made a derogatory assumption about ICE agent Justin Gaertner's tattoo. The personal social-media accounts of staff members do not represent the magazine, and we in no way share the viewpoint expressed in this tweet," a spokesperson said in a statement to National Review. "The tweet has been deleted, and we deeply regret any harm that this may have caused Mr. Gaertner." 
Gaertner, who lost his legs to an improvised explosive device in Afghanistan, now works as a forensic analyst combating child exploitation.
Lavin's tweet came after a number of Democratic lawmakers and prominent liberal commentators had compared the Trump administration's "zero tolerance" immigration-enforcement policy to the treatment of concentration-camp prisoners in Nazi Germany.
Send a tip to the news team at NR.