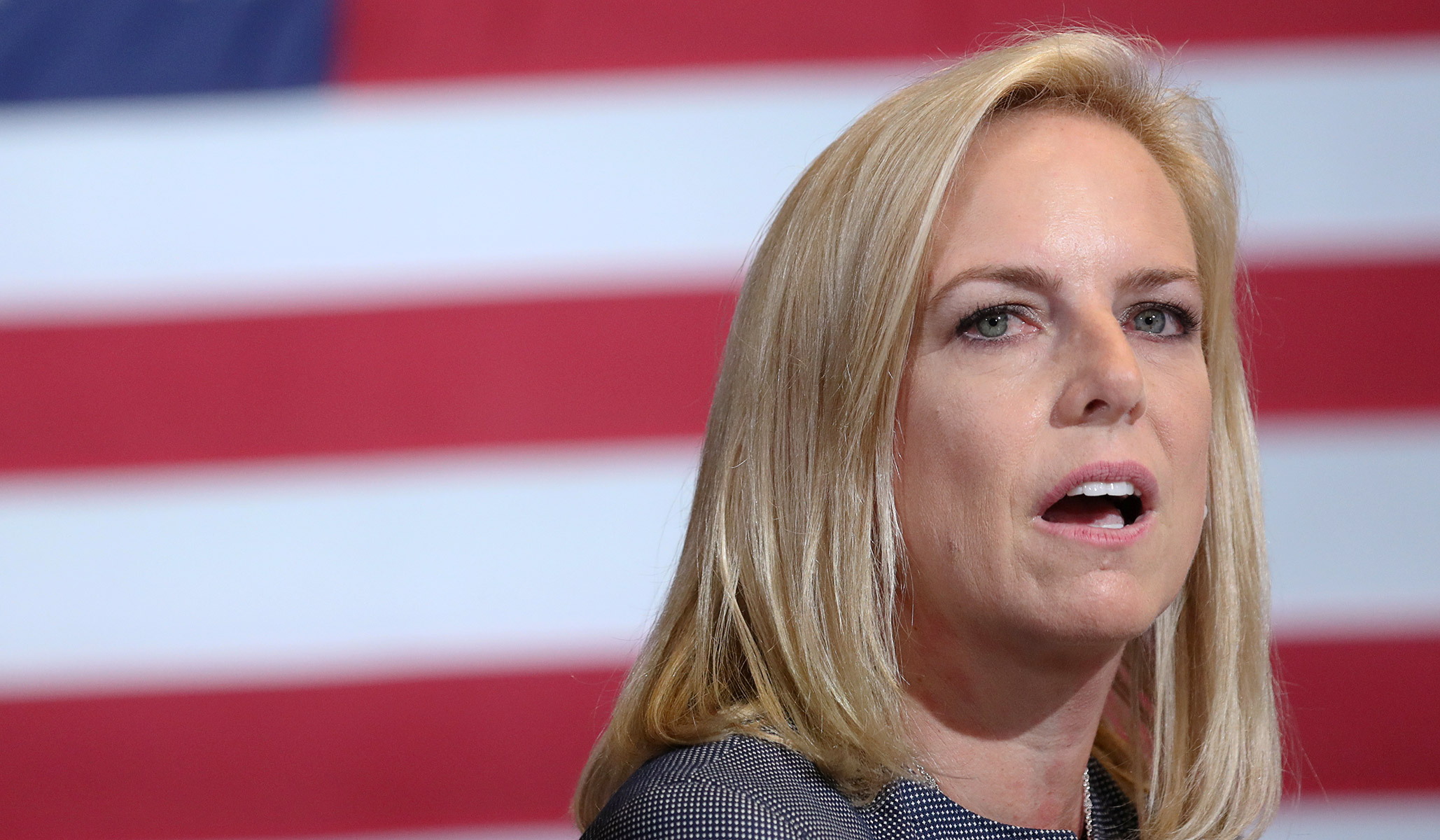 Secretary of Homeland Security Kirstjen Nielsen defended the Trump administration's highly contentious "zero tolerance" immigration-enforcement policy Monday as the inevitable result of congressional inaction on immigration.
"We will not apologize for the job we do or for the job law enforcement does, for doing the job that the American people expect us to do," Nielsen said during her Monday address to National Sheriffs' Association in New Orleans. "Illegal actions have and must have consequences. No more free passes, no more get-out-of-jail-free cards."
Nielsen went on to decry inaccurate media portrayals of the Trump administration's enforcement policy, which requires the detention and prosecution of all individuals caught crossing the border illegally. The policy has resulted in the separation of roughly 2,000 children from their parents, who are in detention awaiting trial.
The separations have been attacked as immoral by congressional Democrats and a handful of Republicans, who advocate a return to the previous policy of releasing individuals awaiting trial for trying to immigrate illegally with their children. But Nielsen placed blame for family separations squarely on lawmakers, citing legislative inaction on immigration reform as the central obstacle to changing the system. She also suggested that previous administrations are partly to blame for incentivizing child trafficking by providing "free passes" to adults who try to cross the border with children.
"From October 2017 to this February, we have seen a staggering 315 percent increase in illegal aliens fraudulently using children to pose as family units to gain entry into this country," she said. "This must stop. All this does is put the children at risk. To address these issues we've asked Congress to change the law to allow for the expeditious return of unaccompanied children, regardless of their country of origin. We are also asking Congress to allow us to keep families together while they are detained."
Send a tip to the news team at NR.