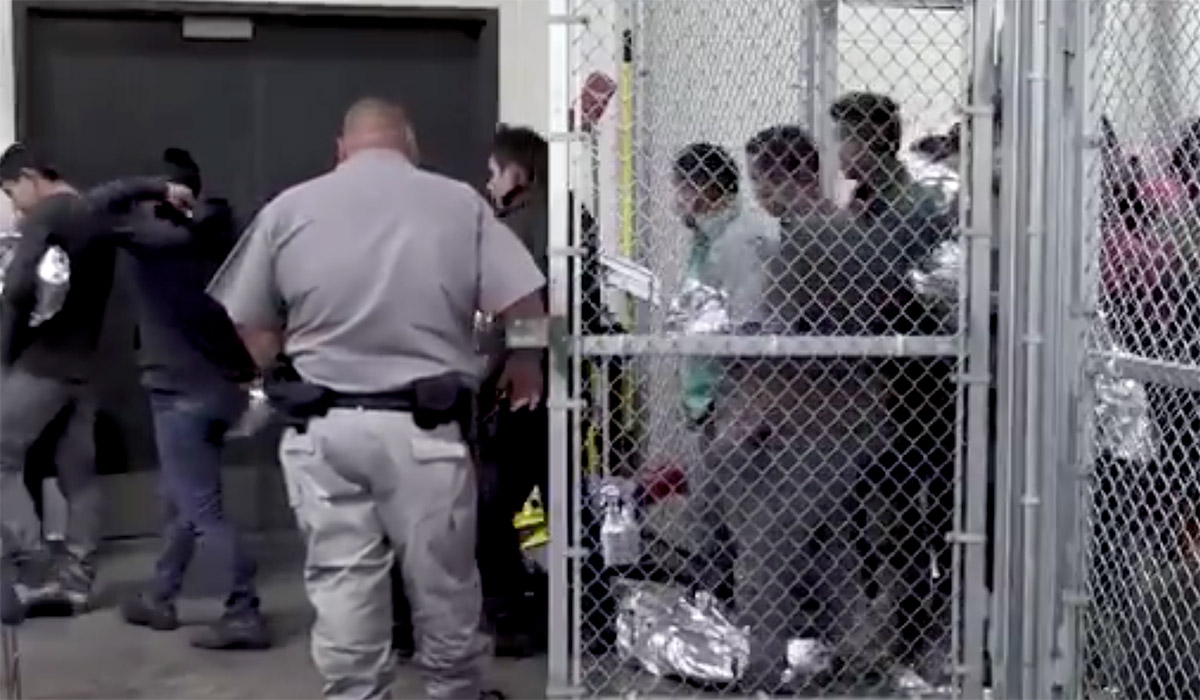 U.S. Customs and Border Protection released video on Monday showing the inside of an immigrant-detention facility at the southern border where children have been separated from their parents.
BREAKING: Border Patrol @CBP just gave us this video of the detention facility we toured yesterday in McAllen, Texas. We weren't allowed to bring in cameras, or interview anyone. To be clear: this is government handout video. pic.twitter.com/Zjy80qIZFZ

— David Begnaud (@DavidBegnaud) June 18, 2018
The video of the McAllen, Texas detention center comes a day after reporters and several Democratic congressmen visited it but were not allowed to take pictures or conduct interviews inside. It shows adults and children sitting, standing, and lying on the ground under foil sheets inside the 55,000-square-foot converted warehouse. Reporters also noticed a few televisions for entertainment scattered around the facility.
More than 1,100 people are currently in the McAllen facility, where stays last between twelve and 36 hours, according to CBS News. Approximately 200 of those at the center are unaccompanied minors, and 500 others are "family units" that include parents and children.
The Trump administration's "zero tolerance" policy, announced in April, caused a spike in prosecutions of adults who cross the border illegally, resulting in more adults being charged and held separately from their children. At least 1,995 children were split up from their parents between April and the end of May.
The Justice Department implemented the highly-controversial policy in hopes that it would deter families from crossing over illegally, but so far the number of border crossings has not dropped.
Homeland Security secretary Kirstjen Nielsen on Sunday denied that families seeking asylum are separated.
This misreporting by Members, press & advocacy groups must stop. It is irresponsible and unproductive. As I have said many times before, if you are seeking asylum for your family, there is no reason to break the law and illegally cross between ports of entry.

— Secretary Kirstjen M. Nielsen (@SecNielsen) June 17, 2018
Despite Nielsen's assertions, stories continue to circulate about immigrants attempting to claim asylum at proper border checkpoints and then being processed separately from their children.
Send a tip to the news team at NR.