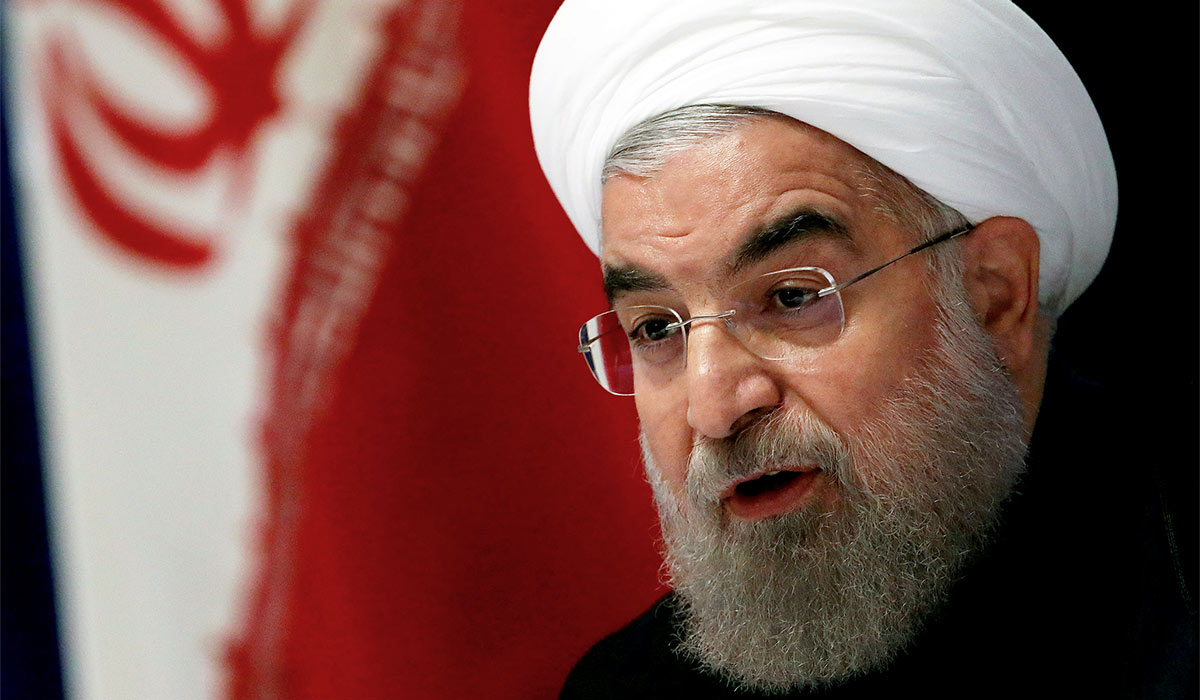 Iranian lawmakers burned American flags in Parliament Wednesday while chanting "death to America" in response to the U.S. withdrawal from the Iran nuclear deal.
Iranian MPs Burn U.S. Flag in Parliament, Chant "Death to America," following Trump's Withdrawal from Nuclear Deal pic.twitter.com/3zCiFSLblz

— MEMRI (@MEMRIReports) May 9, 2018
The outburst came after Iranian president Hassan Rouhani vowed to work with the remaining five signatories to the 2015 nonproliferation agreement, but stipulated that the regime would step up its uranium-enrichment efforts if negotiations with those countries fall through.
"If necessary, we can begin our industrial enrichment without any limitations," the Iranian leader said. "Until implementation of this decision, we will wait for some weeks and will talk with our friends and allies and other signatories of the nuclear deal, who signed it and who will remain loyal to it. Everything depends on our national interests."
Iran's supreme leader, Ayatollah Ali Khamenei, harshly denounced Trump following his Tuesday announcement that the U.S. would reimplement the economic sanctions previously lifted under the deal. Khamenei called the decision "shallow and ludicrous," and warned that the president's "corpse will also be worm food."
President Obama, as well as many former members of his administration, also condemned the decision, arguing that it will ultimately harm America's credibility on the world stage.
"The consistent flouting of agreements that our country is a party to risks eroding America's credibility, and puts us at odds with the world's major powers," Obama warned.
Send a tip to the news team at NR.