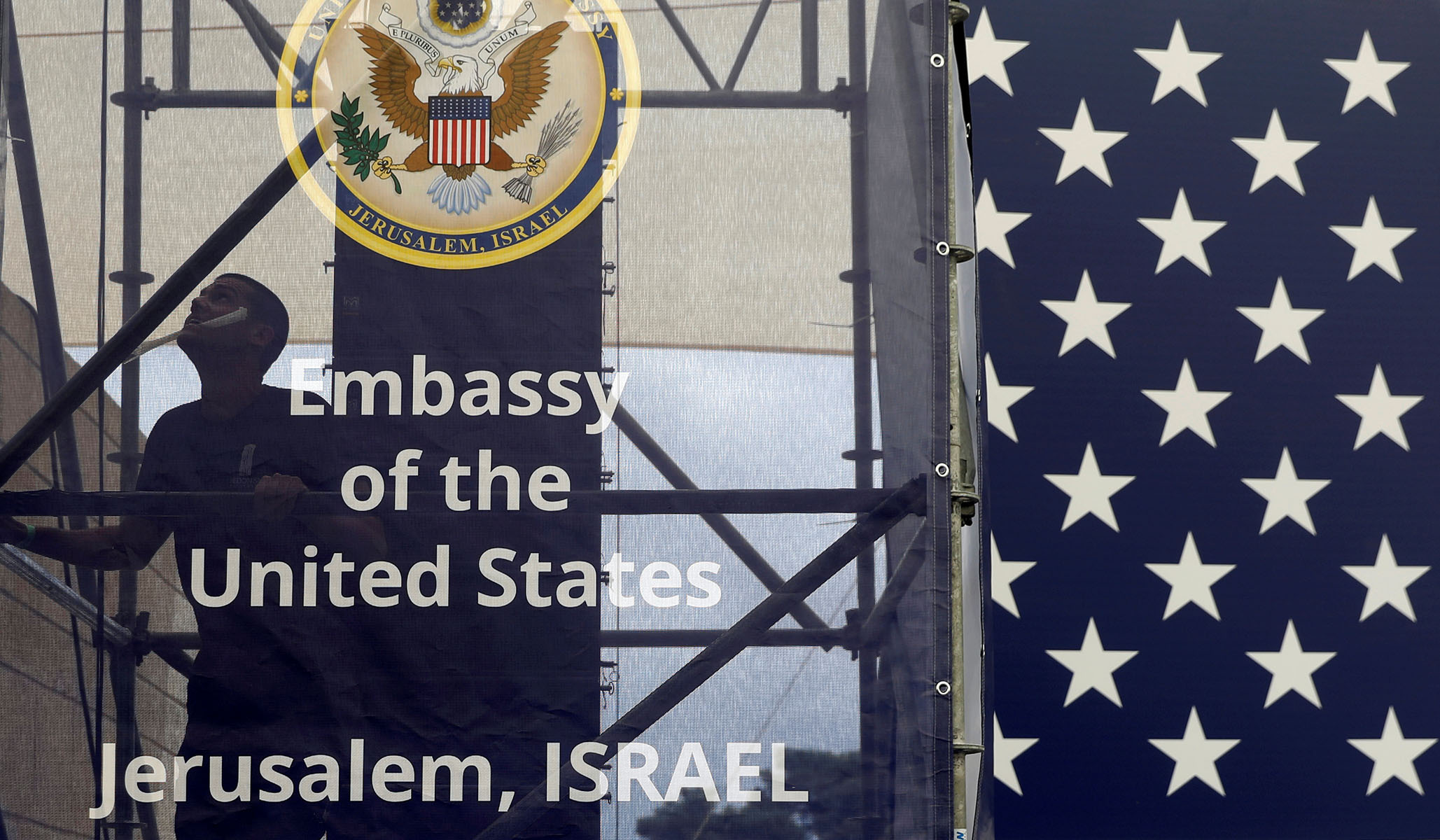 A radical Iranian student group is reportedly offering a $100,000 reward to anyone who bombs the U.S. embassy in Israel, which officially opened Monday after being relocated from Tel Aviv to Jerusalem.
The Iranian Justice Seeker Student Movement disseminated posters Monday calling for an attack on the newly inaugurated embassy, according to a translation of local Farsi language reports obtained by the Washington Free Beacon.
"The Student Justice Movement will support anybody who destroy the illegal American embassy in Jerusalem," the poster reads in Farsi, Arabic, and English. The advertisement goes on to offer a "$100,000 dollar prize" to anyone who succeeds in destroying the embassy.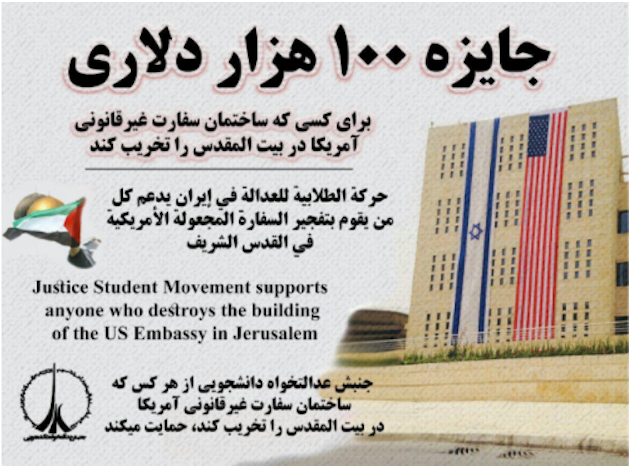 Arab leaders have uniformly condemned the Trump administration for formally recognizing Jerusalem as Israel's capital despite the city's status as an Islamic holy site.
"America has entered a crisis of strategic decision-making that looks at the international arena immaturely and adventurously," Iranian parliament speaker Ali Larijani said Monday. "Spur-of-the-moment and uncalculated actions cannot continue in today's world. Feeble-mindedness is costly for statesmen and they will eventually have to pay the price."
The Iranian regime has grown increasingly hostile in the wake of Trump's withdrawal from the Iranian nuclear deal last week. The announcement was met with the burning of the American flag and chants of "death to America" in Parliament.
The embassy's opening Monday coincided with the deaths of as many as 52 protesters at the hands of Israeli forces along the border with Gaza, as weeks-long Hamas-backed demonstrations peaked.
Israeli prime minister Benjamin Netanyahu, joined by Jared Kushner and Ivanka Trump, praised Trump's decision to move the embassy to Jerusalem as Congress required in a 1995 law.
Send a tip to the news team at NR.