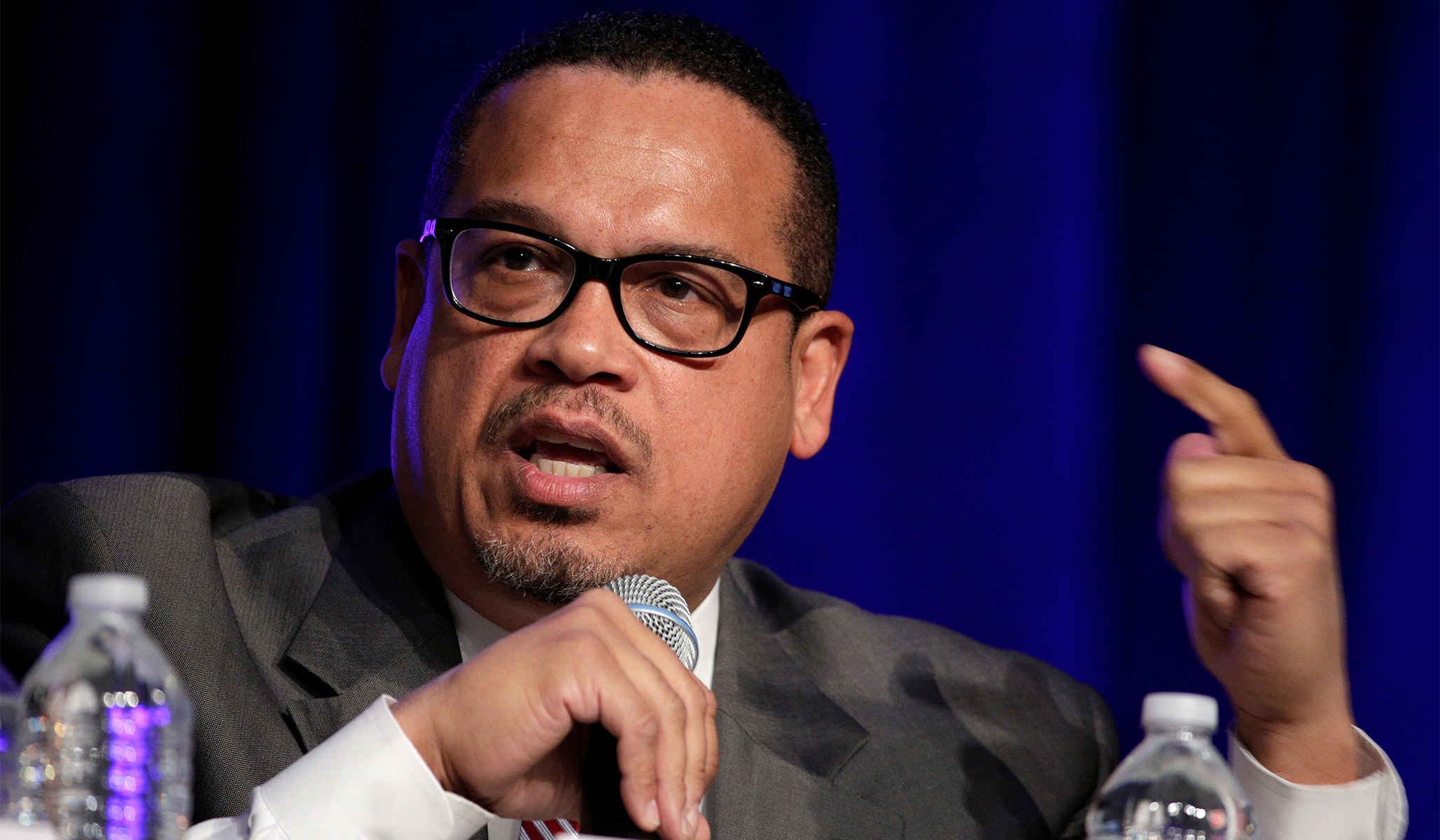 CNN's Jake Tapper questioned Rep. Keith Ellison (D., Minn.) Tuesday on his connections to noted anti-semite Louis Farrakhan.
Tapper raised Ellison's previous contacts with the Nation of Islam leader during a segment about the Supreme Court's Tuesday ruling upholding the Trump administration's travel ban, suggesting it was relevant given Ellison's accusation that the ban was the product of bigotry.
"You've been decrying President Trump's bigotry, obviously you used to follow somebody who continually expressed sexist anti-LGBTQ and anti-Semitic bigotry, Louis Farrakhan," Tapper said.
Ellison, who worked for the Nation of Islam and has attended multiple events with Farrakhan in recent years, suggested Tapper's line of questioning was unwarranted.

"If anyone who raises concerns of bigotry then is put in a position of having to defend themselves then we never get to talk about bigotry," Ellison responded. "But if you're going to try to put me on the spot and explain myself, I didn't pass a Muslim ban!"
"Now you're trying to put me on the spot — it's not fair," he added.
Ellison went on to dispute the validity of a Washington Post fact check that accused him of attending a private meeting in Farrakhan's Washington, D.C. hotel room in 2016. Ellison insisted he never attended the meeting but stopped short of agreeing that Farrakhan "lied" about his attendance.
A number of Democratic activists and lawmakers' ties to Farrakhan have been scrutinized in recent months as the Muslim activist has increasingly turned to homophobic, anti-semitic and misogynist rhetoric to illustrate his political views.
Send a tip to the news team at NR.