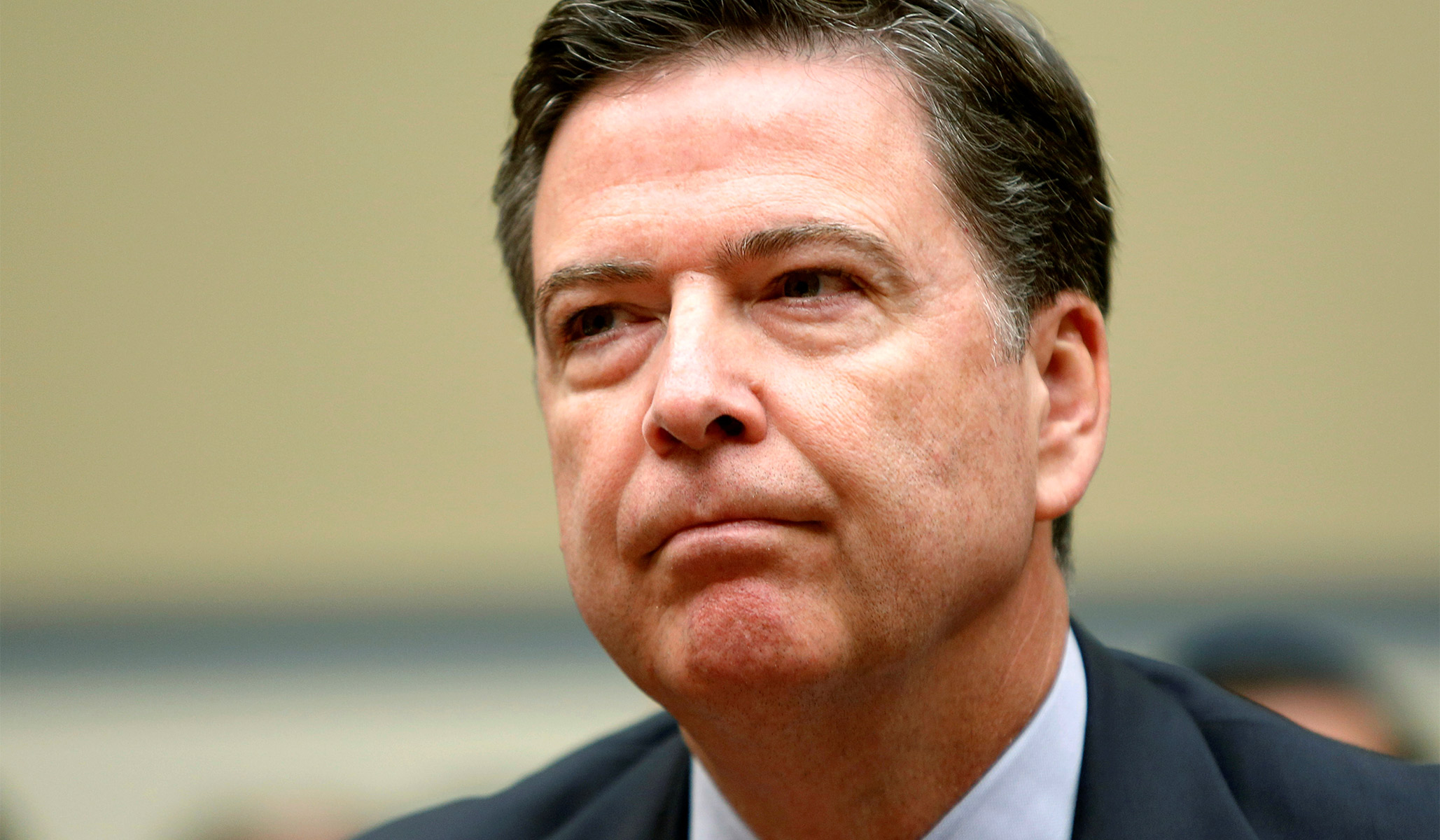 James Comey admitted Tuesday that the FBI's credibility was compromised under his direction, but said the president is to blame.
"Sure, the Department of Justice's and the FBI's reputation has been hurt," Comey told NPR. "It's under daily siege from the current president — so, sure."
Asked whether he succeeded in his goal of protecting the integrity of the FBI and the Justice Department, Comey said, "I think so. Better than the alternative." He admitted that the department's credibility is "worse" now, but said he had been placed in a "no-win" situation.
"My judgment is it would be worse today had we not picked the least bad alternative," he added, referring to his decision not to charge Hillary Clinton with mishandling classified information.
The former FBI chief said the Clinton and Trump investigations required him to voice his concerns about corruption, rather than thinking, "[I'm] just going to do my job and I'll be silent," which would have done "grievous damage to the institutions."
Comey also attacked Trump's morality, saying the president threatens the "core set of values that is us as America. Like freedom of expression, freedom of religion, rule of law, equal protection of the laws, the truth."
In the flurry of emotions over Comey's new revelations, President Trump suggested on Twitter that the former FBI director may have committed imprisonable offenses, such as leaking classified information.
The big questions in Comey's badly reviewed book aren't answered like, how come he gave up Classified Information (jail), why did he lie to Congress (jail), why did the DNC refuse to give Server to the FBI (why didn't they TAKE it), why the phony memos, McCabe's $700,000 & more?

— Donald J. Trump (@realDonaldTrump) April 15, 2018
"This is not normal. This is not OK," Comey said of the president's comments. "There's a danger that we will become numb to it, and we will stop noticing the threats to our norms. The threats to the rule of law and the threats most of all to the truth."
Even with his conviction that he was fair in his decisions as FBI head, Comey said he couldn't rule out all selfishness from his motives.
"One of the questions I would constantly ask myself is, 'Are you doing this because of you and not the organization?'" Comey remarked. "And the answer is, again, how well does do any of us know ourselves, especially under pressure? I don't think so. In fact, I could see the future, so could my wife, and I knew this was going to be very bad for me. This has been bad for me."
Comey's book currently tops the Amazon bestseller list ahead of its release this week.
Send a tip to the news team at NR.