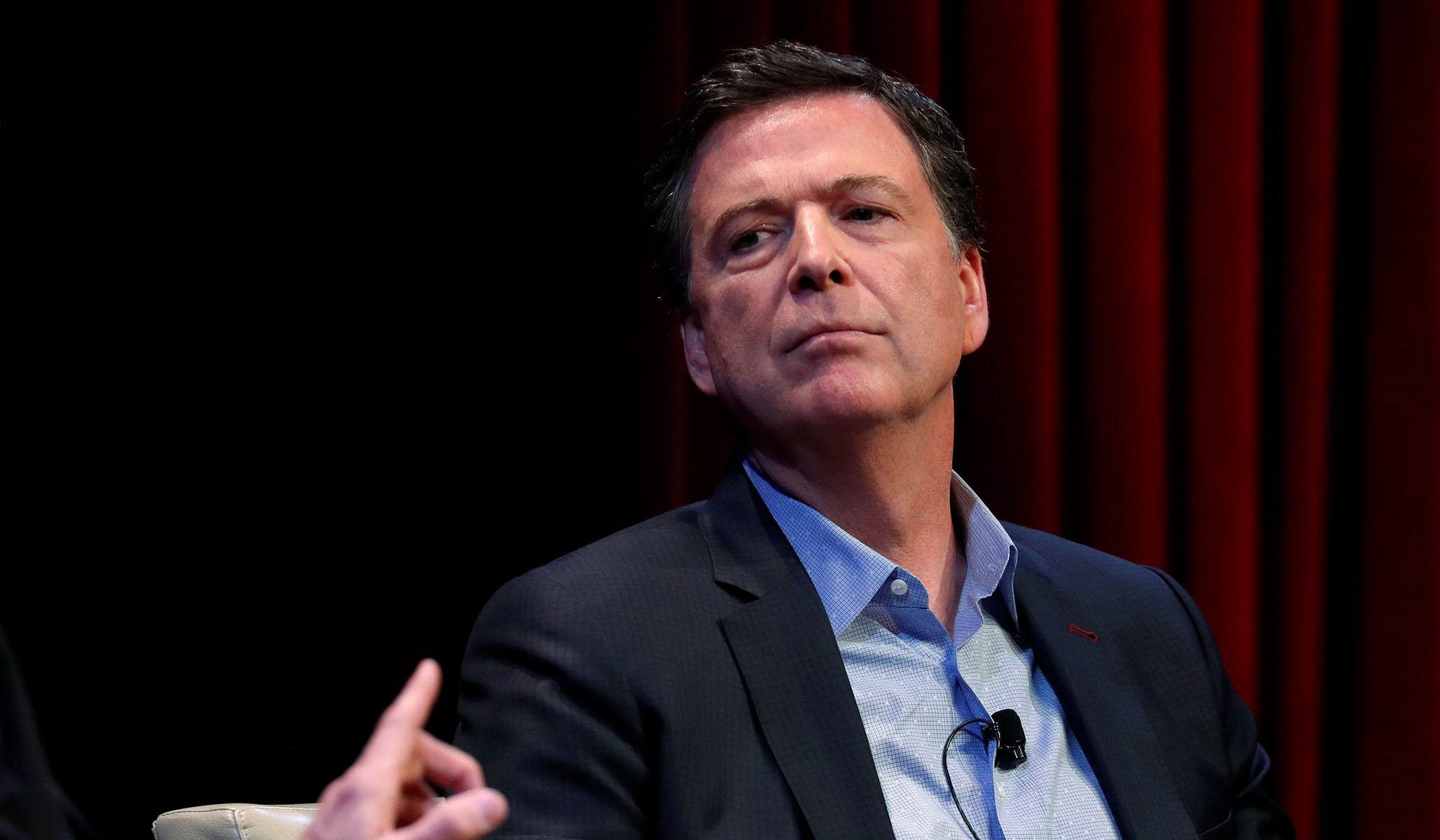 Former FBI director James Comey criticized the National Rifle Association during a book-tour appearance in Miami Wednesday, arguing that the group of "sells fear" to gun owners to ward off popular support for restrictions on gun rights.
Asked what policies he would support to prevent mass shootings like the one that claimed 17 lives in Parkland earlier this year, Comey said he would support "reasonable restrictions" on gun ownership but declined to provide specifics.
The FBI director-turned-author recounted the experience of being held at gunpoint by a home invader in high school in explaining his nominal support for the Second Amendment, but firmly rejected the argument that any modification to current gun laws would lead to a total ban on gun ownership.
"It's not a slippery slope, it's a concrete set of stairs built by America's founders," he said. "Let's have these conversations standing there, holding the rails."
In keeping with his frequent identification as a nonpartisan actor, Comey told the 2,000-person crowd in Miami — each of whom paid at least $45 to attend — that he would make a "crappy candidate" because he hates "the idea of asking people for money."
Comey's autobiographical account of his short tenure in the Trump administration sold an unprecedented 300,000 copies in its first week, easily outpacing Hillary Clinton's campaign memoir What Happened and Michael Wolff's controversial account of White House infighting, Fire and Fury: Inside the Trump White House.
Send a tip to the news team at NR.