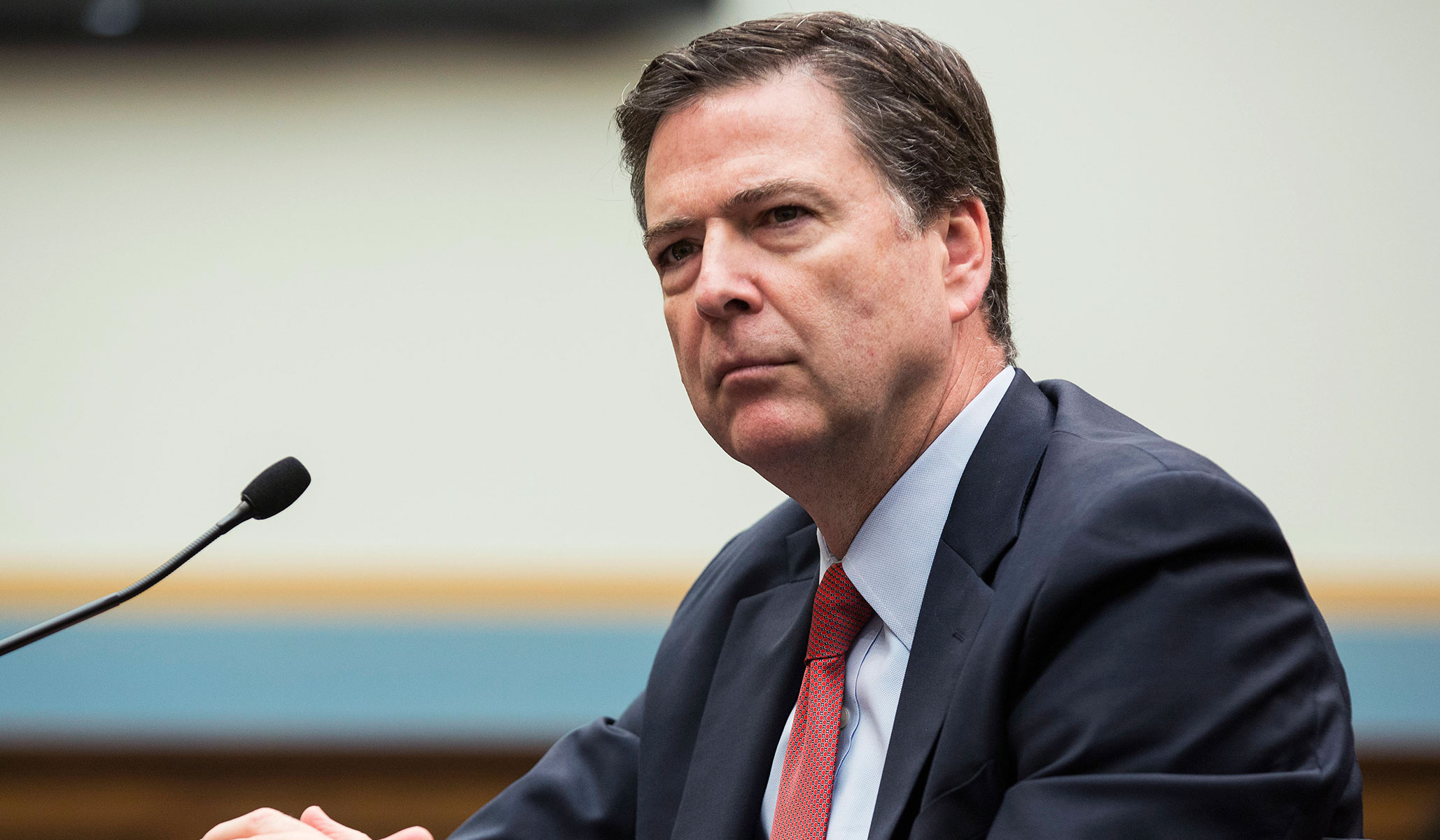 The Department of Justice is expected to turn over to Congress Thursday memos written by former FBI director James Comey detailing his conversations with President Donald Trump, according to multiple reports.
The memos, which are reportedly central to Special Counsel Robert Mueller's investigation into possible obstruction of justice on the part of Trump, are finally being released after House Republicans threatened to subpoena Deputy Attorney General Rod Rosenstein if he continued to be unresponsive to the Judiciary Committee's requests.
One of the seven memos allegedly pertains to a conversation in which Comey claims Trump asked him to prematurely conclude an investigation into former national security advisor Michael Flynn. Comey described the conversation in his testimony before Congress soon after his firing, prompting speculation that Trump's request might constitute obstruction of justice.
Trump himself joined House Republicans' calls for the Justice Department to hand over the memos, leading some Democratic lawmakers and other Trump critics to worry the president would use Rosenstein's lack of cooperation as a pretext for firing him and prematurely end the Mueller investigation.
House Judiciary Committee chairman Bob Goodlatte demanded Rosenstein release the files by Monday in a Friday letter.
"There is no legal basis for withholding these materials from Congress," Goodlatte wrote in the letter, which was cosigned by House Intelligence Committee chairman Devin Nunes (R., Calif.) and Oversight Committee chairman Trey Gowdy (R., S.C.).
In a reply Monday, Rosenstein asked for more time, emphasized that certain congressmen had already been granted access to the memos, and warned that some information may be redacted before he turned them over.
"One or more of the memos may relate to an ongoing investigation, may contain classified information, and may report confidential Presidential communications," Rosenstein wrote. "So we have a legal duty to evaluate the consequences of providing access to them."
Send a tip to the news team at NR.