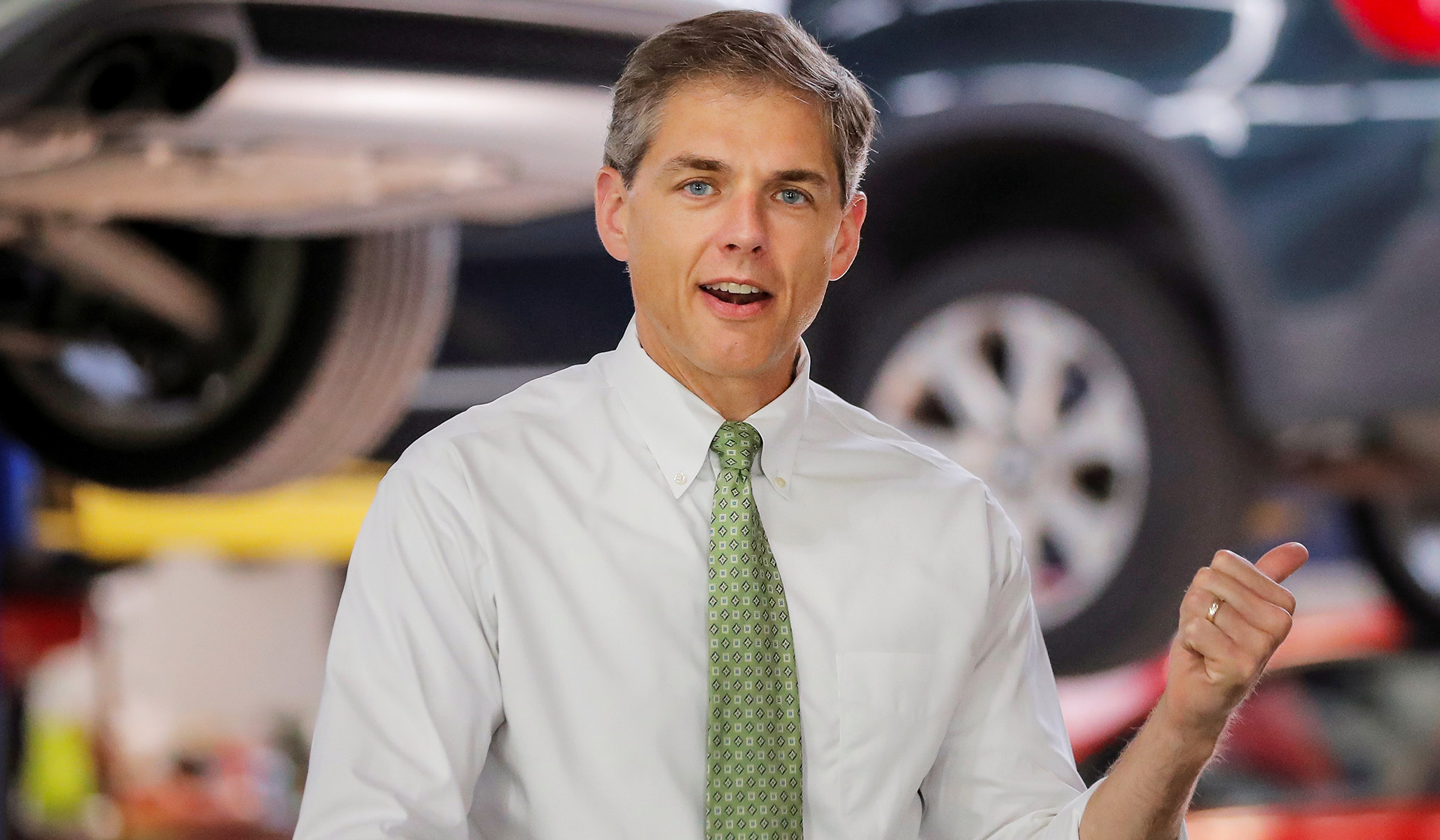 New Jersey Republican congressional candidate Jay Webber received a letter Wednesday that contained threats of violence against his children and demanded that he withdraw from the race to represent the state's eleventh district.
"What the f**k is wrong with you . . . scumbag?" the typed letter reads. "You BETTER hope that you don't win! Or else. How many kids do you have . . . 7? Unlucky 7. That is what we think of you. Time to get out of politics."
The letter, which was accompanied by a torn "Webber for Congress" sign, was sent to Webber's place of business.
"Criticizing a candidate on the issues is part of politics. Threatening my children is not," Webber tweeted Wednesday. "We are thankful for the support of law enforcement as we work to find whoever is behind this gutless act. We will not be intimidated as we work to make #NJ11 better for everyone."
Webber, a five-term state assemblyman, is running to replace Republican representative Rodney Frelinghuysen, who chose to retire after nearly 25 years in Congress rather than seek reelection.
Webber's opponent, Democrat Mikie Sherill, a former federal prosecutor and Air Force pilot, condemned the threatening letter in a Wednesday statement.
"This is absolutely appalling," Sherill said. "No one who decides to run for public office should feel that, by doing so, they are putting their family in danger. I condemn this in the strongest terms and hope law enforcement determines who was behind this and holds them accountable."
The threat against Webber's children came hours after a handful of prominent Democrats — including President Barack Obama, Hillary Clinton, former attorney general Eric Holder, Representative Debbie Wasserman-Schultz, and Representative Maxine Waters  — were targeted with mailed explosive devices, all of which were intercepted and disarmed. CNN was also forced to evacuate its New York headquarters after someone hand delivered an explosive device to its mailroom.
Send a tip to the news team at NR.