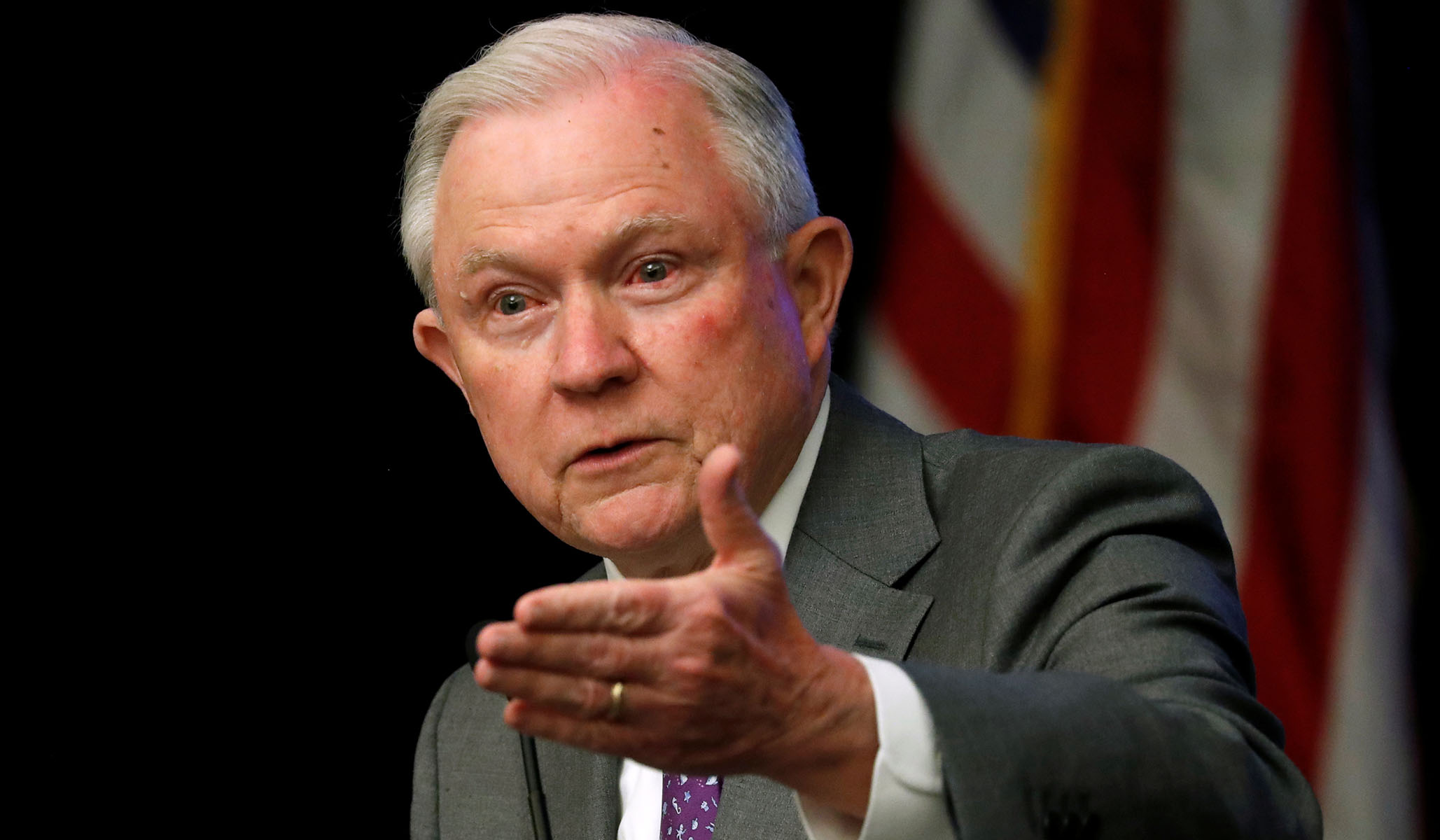 Attorney General Jeff Sessions ordered federal judges Monday to stop granting asylum to most of the tens of thousands of applicants who claim to be fleeing gang violence and domestic abuse.
Acting on his authority to issue decisions that serve as binding precedent for judges who report directly to the attorney general, including immigration judges, Sessions made the case that victims of "private" crimes are not entitled, simply by virtue of their status as victims, to asylum in the U.S. Rather, in order to be considered for asylum, an applicant "must show that the government condoned the private actions or demonstrated an inability to protect the victim," according to the ruling.
"Generally, claims by aliens pertaining to domestic violence or gang violence perpetrated by non-governmental actors will not qualify for asylum," Sessions wrote in his ruling. "The mere fact that a country may have problems effectively policing certain crimes — such as domestic violence or gang violence — or that certain populations are more likely to be victims of crime, cannot itself establish an asylum claim."
The move comes after Sessions hinted at the crackdown earlier Monday during a training session for immigration judges. It is sure to be criticized by advocates of more permissive immigration policy as an affront to the humanity of asylum seekers fleeing violence in their home countries.
"There are many, many Central American women and women from other parts of the world who have been able to obtain protection," Denise Gilman, director of the immigration clinic at the University of Texas at Austin School of Law, told the Los Angeles Times. "Many women sitting right now in detention under these claims might lose their right to obtain protection and be deported to dangerous situations."
Sessions, however, cast the decision as a return to the rule of law in his speech to trainees Monday morning.
"Now we all know that many of those crossing our border illegally are leaving difficult and dangerous situations," Sessions said. "And we understand all are due proper respect and the proper legal process. But we cannot abandon legal discipline and sound legal concepts."
Send a tip to the news team at NR.