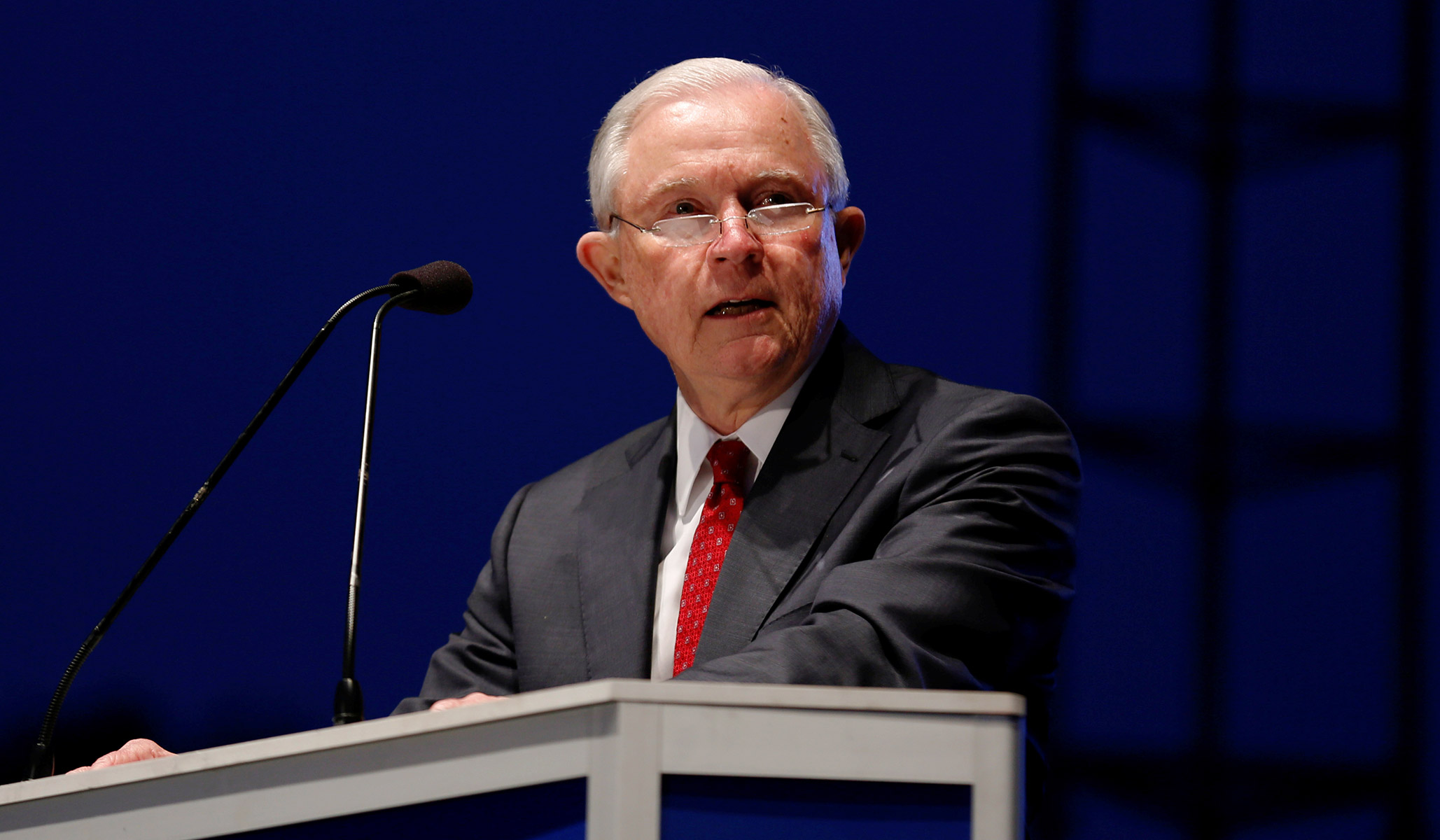 Attorney General Jeff Sessions announced Monday that he plans to tighten requirements for asylum claims in the U.S. after they were loosened in recent years.
"Under the INA [Immigration and Nationality Act], asylum is available for those who leave their home country because of persecution or fear on account of race, religion, nationality, or membership in a particular social group or political opinion," Sessions said at an annual training session for immigration judges in Virginia.
While the former Alabama senator did not offer details, he has suggested that he will limit asylum claims connected with crime, a decision that would negate court rulings that offered Central American domestic-violence victims asylum in the U.S.
A high volume of cases where immigrants claim a fear of return to their home country end up causing legitimate claims to be buried, Sessions said.
"The vast majority of the current asylum claims are not valid," Sessions said. "Asylum was never meant to alleviate all problems, even all serious problems, that people face every day all over the world."
The U.S. now has a growing backlog of about 700,000 immigration cases after asylum claims shot up over the past few years, according to Sessions.
"Now we all know that many of those crossing our border illegally are leaving difficult and dangerous situations," Sessions said. "And we understand all are due proper respect and the proper legal process. But we cannot abandon legal discipline and sound legal concepts."
Sessions has adopted a "zero tolerance" policy for illegal entry on the country's southern border and has pushed immigration judges to complete a certain number of cases a year. He has also increased the number of prosecutors and immigration judges at the border by about half.
"Clarity in law is the right thing," he said. "The world will know what our rules are, and great numbers will no longer undertake this dangerous journey."
Send a tip to the news team at NR.