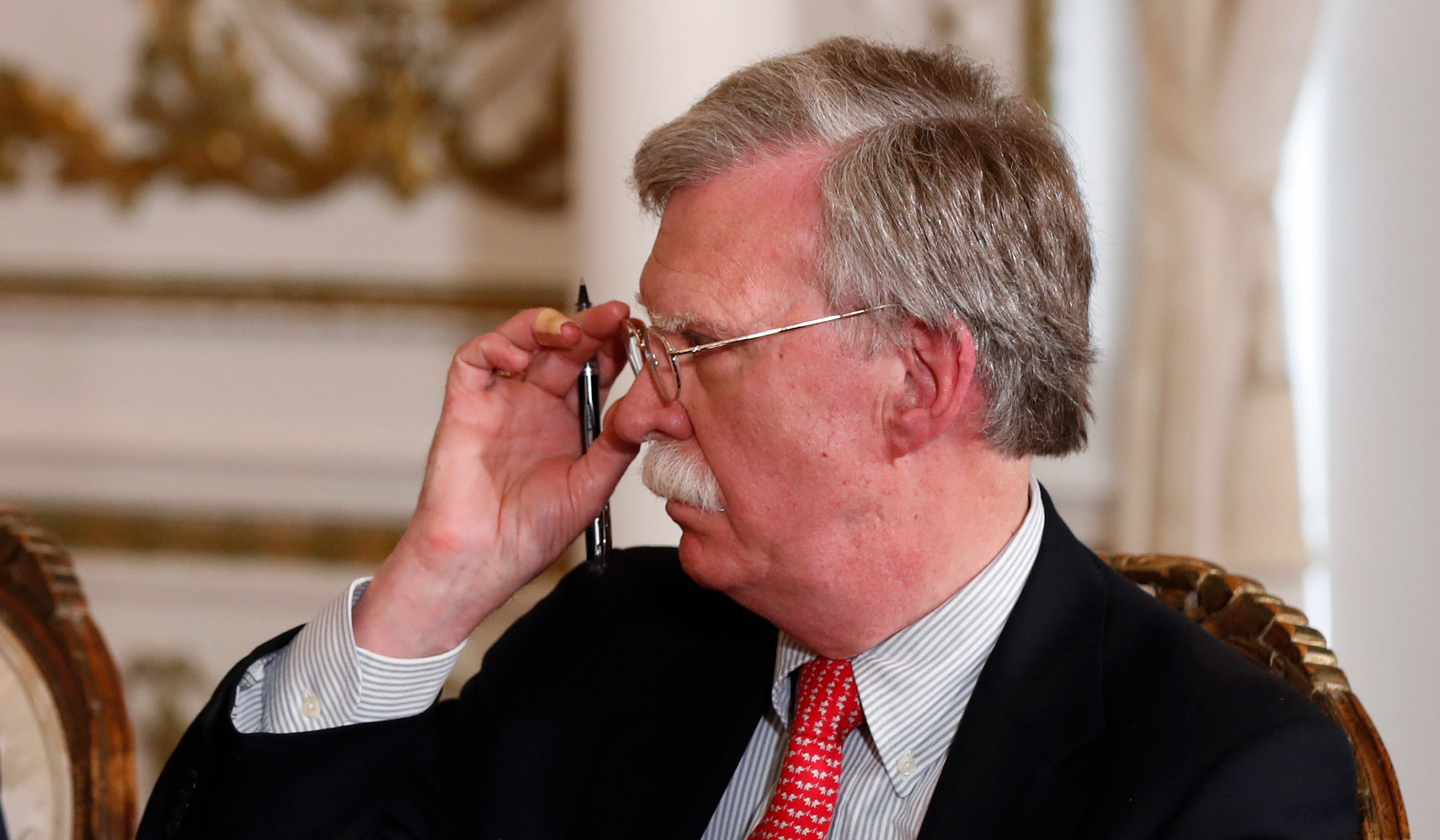 John Bolton, who replaced H.R. McMaster as President Trump's national security advisor on April 9, had his first official meeting with Russian ambassador Anatoly Antonov on Thursday.
"Ambassador Bolton reiterated that it is in the interest of both the United States and Russia to have better relations, but this will require addressing our concerns regarding Russia's interference in the 2016 election, the reckless use of a chemical weapon in the United Kingdom, and the situations in Ukraine and Syria," the White House said in a statement.
News of the meeting comes as the U.S. and Russia continue to trade barbs over several contentious issues, including the suspected chemical attack in Syria, Russian interference in the U.S. presidential election, and the use of a nerve agent on an ex-Russian spy in Britain, all of which Russia has denied involvement in.
U.S. Ambassador to the U.N. Nikki Haley announced additional sanctions on Russia Sunday, in the aftermath after Kremlin-backed Syrian president Bashar al-Assad's alleged chemical-weapons attack on his own people. But the administration then backed away from imposing the sanctions.
"We'll do sanctions as soon as they very much deserve it," the president told reporters on Wednesday.
Top economic adviser Larry Kudlow originally said that Haley "might have gotten confused," but later apologized, conceding that he was "wrong to say that."
"We have a set of sanctions and additional sanctions are under consideration but have not been determined," Kudlow said.
Bolton is known as a foreign-policy hawk who has called Russian president Vladimir Putin a liar attempting to undermine America.
"Negotiate with today's Russia at your peril," Bolton said last July.
"We should respond in cyberspace and elsewhere. I don't think the response should be proportionate. I think it should be very disproportionate. Because deterrence works when you tell your adversary that they will experience enormous cost when they impose costs on you. That's causes them to say we're not even going to think about it," the national security adviser said of Russia's election meddling.
Send a tip to the news team at NR.