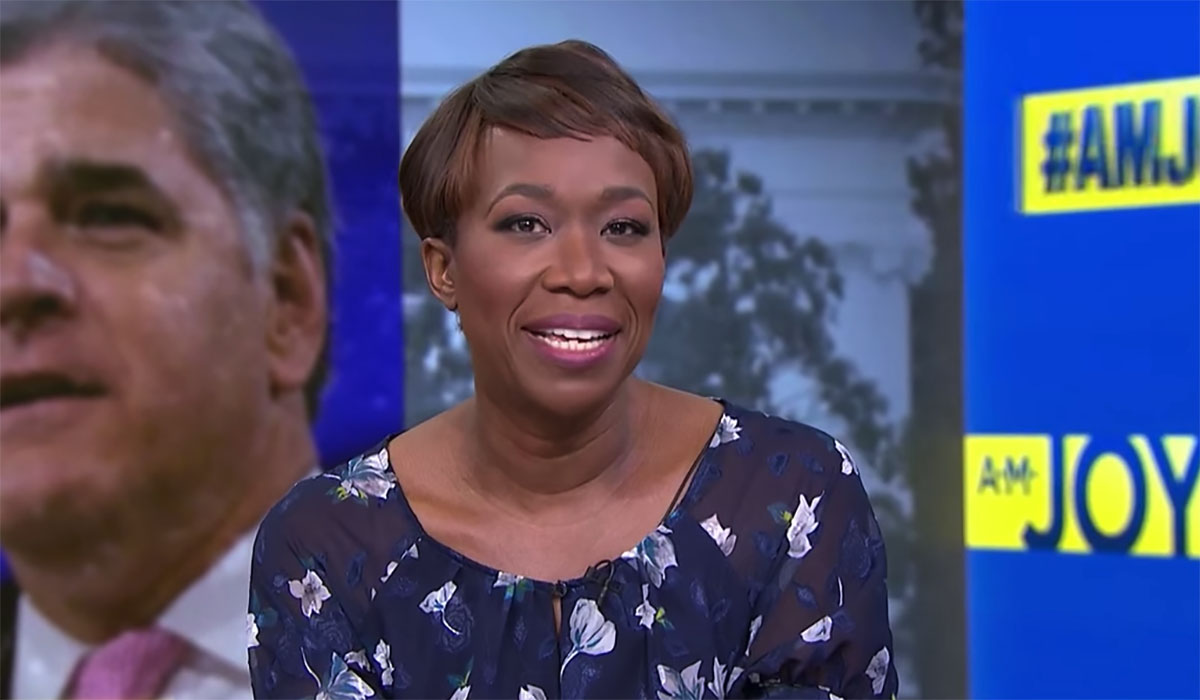 Jonathan Nichols, the "independent cyber security expert" hired by MSNBC personality Joy Reid to corroborate her claim that anti-gay posts on her now-defunct blog were the product of hacking, previously bragged on Twitter about his connections to prominent white supremacists.
NBC circulated a statement written by Nichols Tuesday night in which he confirmed Reid's excuse for the homophobic posts on her old blog, The Reid Report, namely that they were the product of a hacker. The statement said he found "evidence Joy Reid's now-defunct blog, the Reid Report, was breached after a review of suspicious activity."
In a series of since-deleted tweets recovered by Mediate using an Internet-archive service, Nichols boasted about his relationship with prominent white supremacist Andrew "Weev" Auernheimer.
"Like are most of you aware that I NOT ONLY know Andrew (stromfront [sic] admin), but I was the principal element livetweeting his release from [prison]," Nichols tweeted on December 9, 2017. "If you try REALLY HARD you'll see that I'm connected to the leadership of [Stormfront]. If you try just a bit harder you'll figure it out." (Auernheimer is actually the webmaster of America's largest Neo-Nazi site, The Daily Stormer, not Stormfront.)
In the tweets, Nichols, who describes himself as "an Information Operations soldier" on his LinkedIn page, went on to brag about his attendance at a party thrown for Auernheimer upon his release from prison in 2014.
After initially developing a reputation as a generic Internet troll, Auernheimer began to espouse openly white-supremacist views upon his release from prison, where he was serving time for identity fraud and other cyber-crimes.
An unnamed NBC spokesperson told Politico that Reid would remain on the air pending the completion of a law-enforcement investigation into the alleged hacking.
Send a tip to the news team at NR.