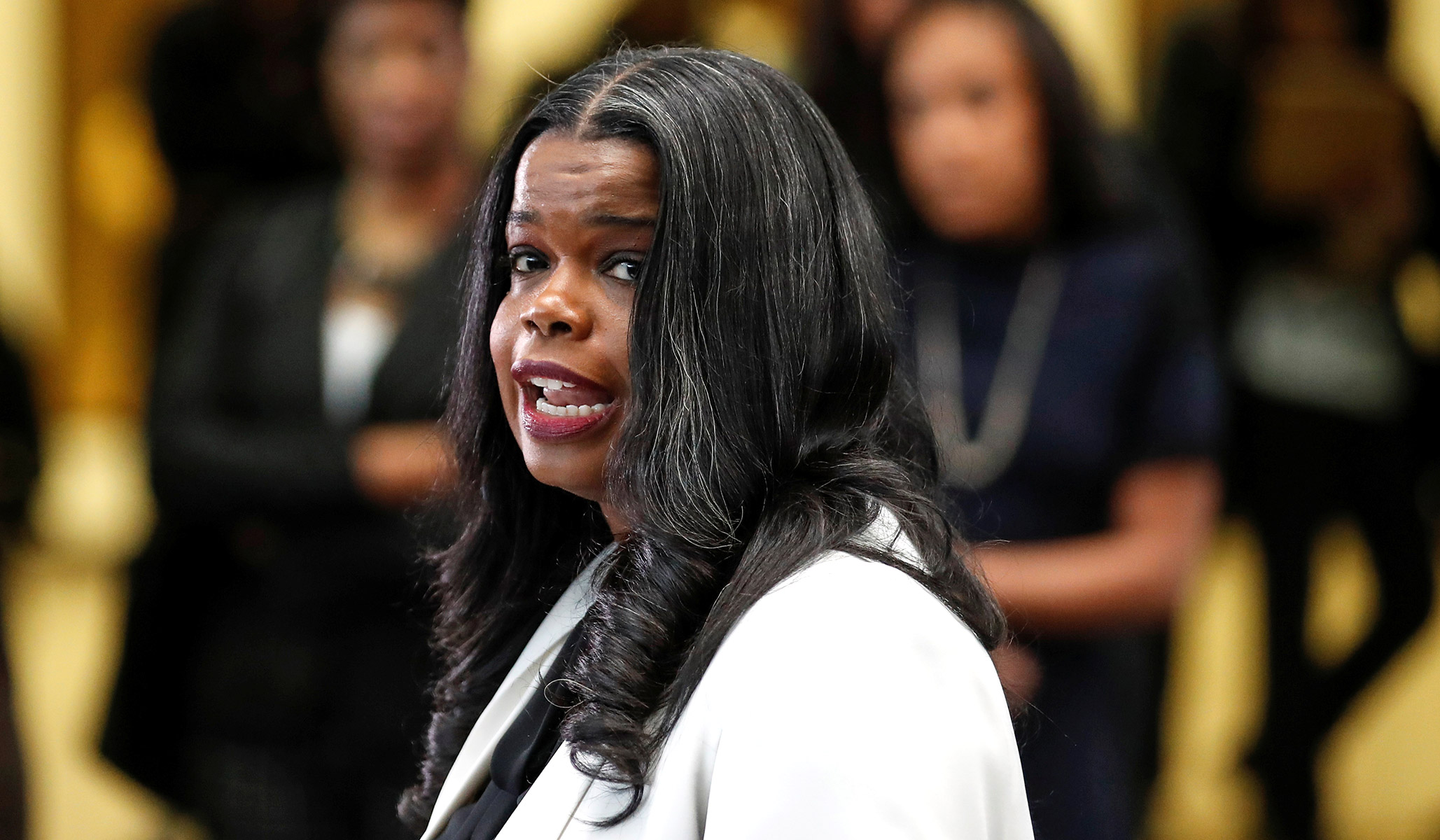 The Chicago Fraternal Order of Police has requested that the Department of Justice open an investigation into Cook County state's attorney Kim Foxx's handling of the Jussie Smollett hate-crime-hoax case.
Foxx ultimately recused herself from the investigation, but only after asking Chicago Police Department superintendent Eddie Johnson to turn the case over to the FBI at the behest of one of Smollett's relatives and a former Obama administration official, according to emails and text messages obtained by the Chicago Sun Times.
The unnamed Smollett relative was reportedly put in contact with Foxx by Tina Tchen, a private attorney who formerly served as chief of staff to Michelle Obama and as an assistant to Barack Obama.
In an email sent just two days after Smollett falsely claimed he was jumped by a pair of Trump-supporting bigots, Foxx reached out to Tchen to let her know that she had contacted Johnson, as the Obama alumnus had previously requested.
"Spoke to Superintendent Johnson. I convinced him to reach out to FBI to ask that they take over the investigation," Foxx wrote.
"OMG this would be a huge victory," Tchen wrote in response to a text message from Foxx containing the same information as was included in the email.
"I make no guarantees," Foxx responded, "but I'm trying."
The FBI never took control of the investigation, which resulted in Smollett's being charged with disorderly conduct, but Fraternal Order of Police president Kevin Graham believes Foxx should be investigated for trying to interfere in the investigation.
"Private attorneys are not allowed to interfere with ongoing police investigations, particularly at the request of private individuals associated with subjects being investigated by the police," Graham wrote in a letter sent Friday to John R. Lausch, the U.S. attorney in Chicago, obtained by CWBChicago.
"In order for Ms. Foxx to properly charge and try this case, her entire office should have recused itself and a special prosecutor been appointed," Graham added.
Smollett, who is out on $100,000 bond, pled guilty to a disorderly-conduct charge in a Chicago courthouse on Thursday.
Send a tip to the news team at NR.